Game News
Landflix Odyssey Comes to Nintendo Switch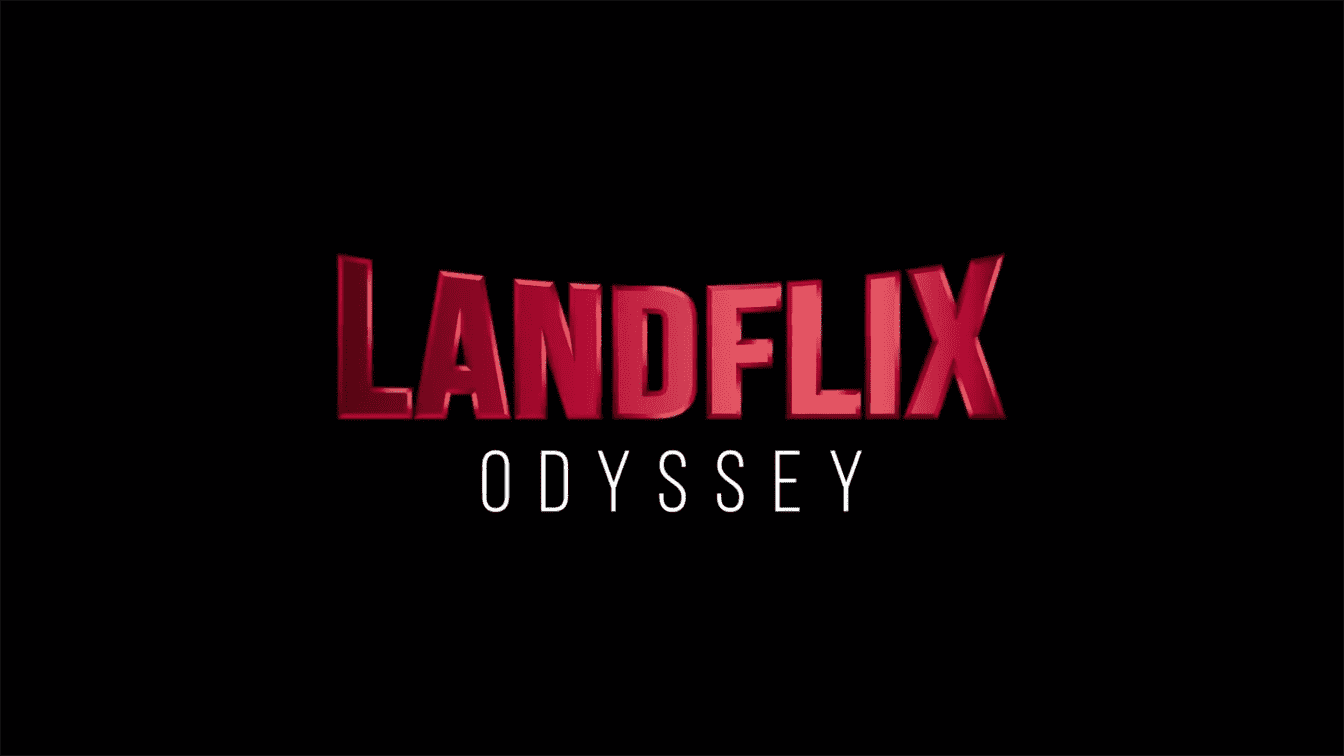 Fantastico Studio, the developers of another Nintendo Switch game Firework has announced Landflix Odyssey. It will be available for multiple platforms.
Landflix Odyssey will be available on December 22
Landflix Odyssey is an action platformer where you play as Larry. a lazy binge-watcher who finds himself trapped inside a streaming service after using special batteries. This strange world is called Landflix. In order to escape from this world, you have to recover all of the five batteries. It looks like a tremendous 2D place to take a trip.
Landflix Odyssey is the fourth project of the Italian team Fantastico Studio, authors of Black Paradox and working on the long-awaited Deodato's Cannibal, videogame on the Italian director's famous cannibal series. Also, if you are a fan of the retro 2D platformers, then this game is totally for you. With great pixel-art and story, the game will surely give you some good time.
The project started three years ago as a Kickstarter Project. During the development of the project, various problems came up. But the developers of Landflix Odyssey managed to handle these problems really well. Finally, it is coming to PC and other consoles. So if you don't own a Nintendo Switch, you can still get it on other platforms.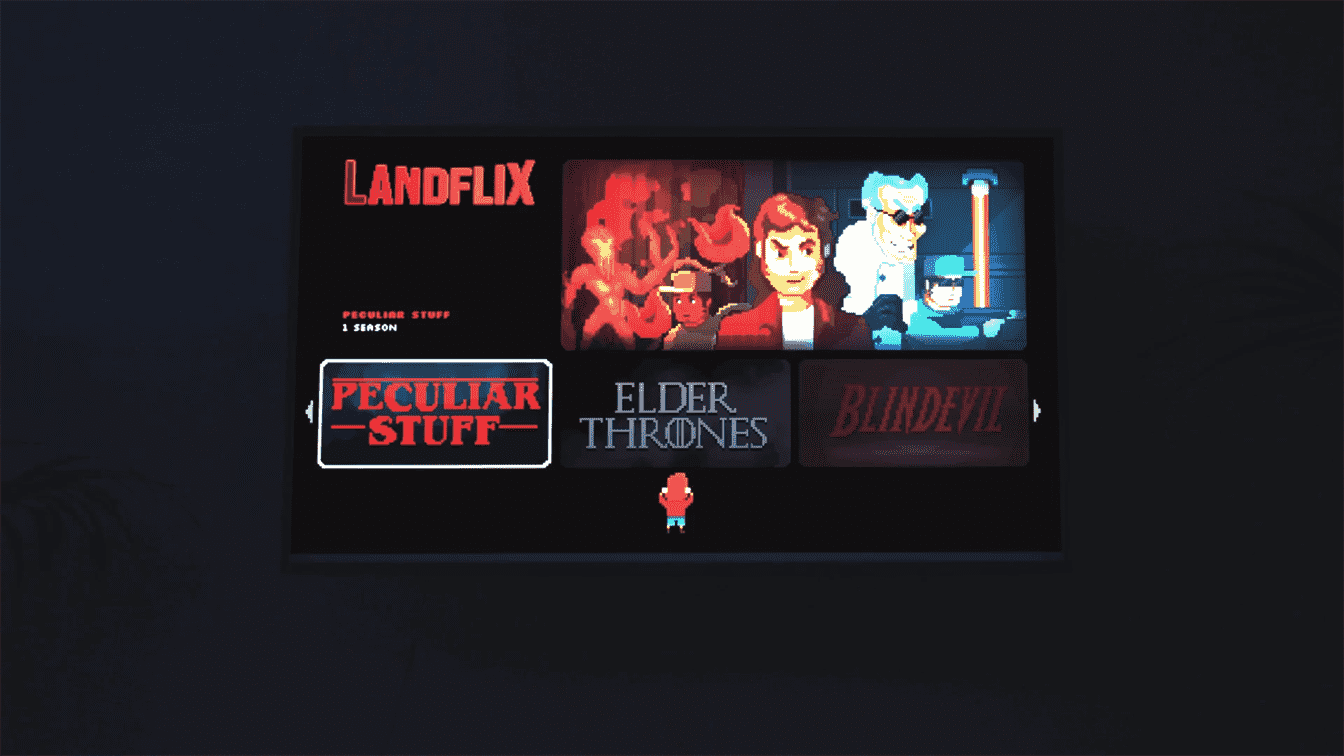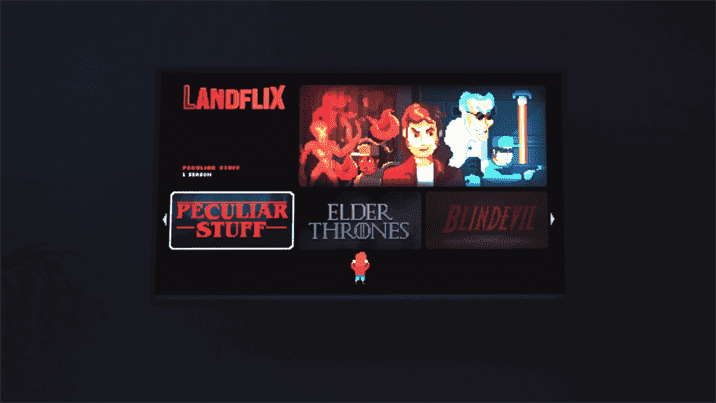 Maps of this game are from the actual TV shows and on-demand platforms. I am pretty sure that most of the map designs will make you remember a show. There are a total of five TV Shows/playable worlds. Peculiar Stuff, Elder Thrones, Blindevil, Going Mad and The Standing Zombie. Landflix Odyssey will be available with a price tag of 14.99 $. It will be a very different type of platformer and concept most probably. So, in these hard times where we all stay at home, it would be a good game to spend time.