Article
Lily's Garden: Let's Tidy Up Around With Lily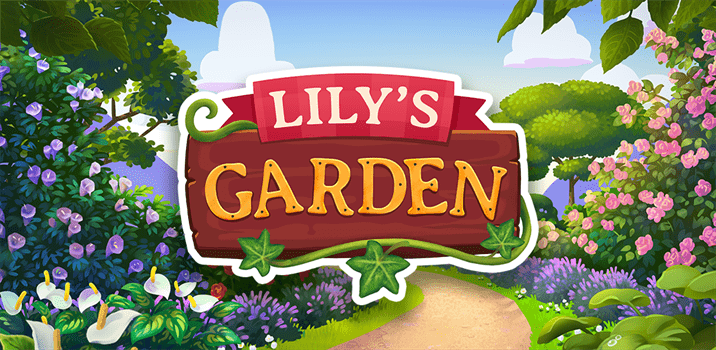 In today's article, we will be with you with a detailed review of the game Lily's Garden. Lily's Garden is a game that uses pattern-matching Collapse mechanics, where you deal with the garden works you inherited, and also develop new neighborhood relationships. Since it is the most grossing game in this field, we thought it would be worth reviewing, and we subjected it to scrutiny. Let's talk about the pros and cons of Lily's Garden, what it adds, and takes away from you, as well as its scandals.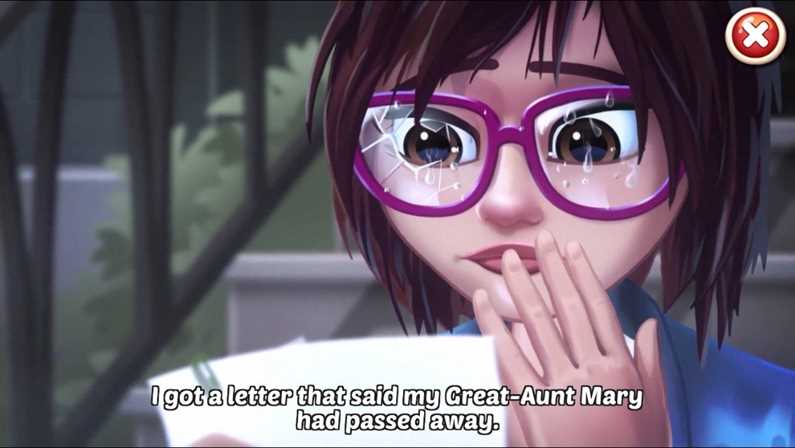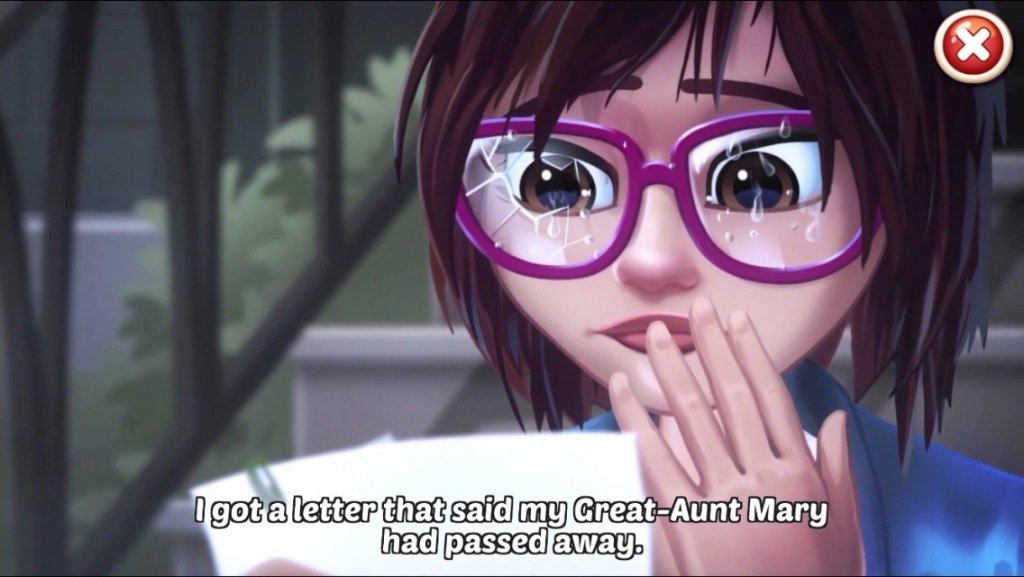 The Story Lily's Garden
The Lily's Garden game begins with the passing of Great-Aunt Mary. And in a letter to our protagonist, it says that a house is inherited. With our character moving to this house, events begin to develop. Lily, the protagonist of Lily's Garden, is going through a challenging period. He caught Blaine, his useless, inept, and flirtatious boyfriend cheating on him. Also, with the death of her aunt, the responsibility of a large house belonged to Lily.
When Lily arrives at the inherited house, she finds that the gardens are in terrible condition. The only way he can get the legacy is to clean the garden within a month. Although this may seem complicated, Lily is not alone. Since Lily has just moved in, her neighbours will not leave her alone and will come to her aid. Lily quickly manages to form a small community with her neighbours. His neighbour Luke gets involved in repairing the pergola in the garden and does not spare his help. Lily's new friend Regina is a master in carpentry and comes to assist Lily with carpentry-related tasks.
In the story of Lily's Garden, Lily's ex-boyfriend Blaine is a pretty awful character. The supporting characters also have extraordinary secrets and quirks. The supporting characters always have problems with each other in some way. Discussion is never incomplete, and they are still in a debate. Lily tries to mediate between these people. Lily is trying to solve this situation, which is just a disagreement.
I liked many stories presented in this kind of pattern matching based game. Although it starts with a classic tale, the side players who participate in the story manage to make the events enjoyable.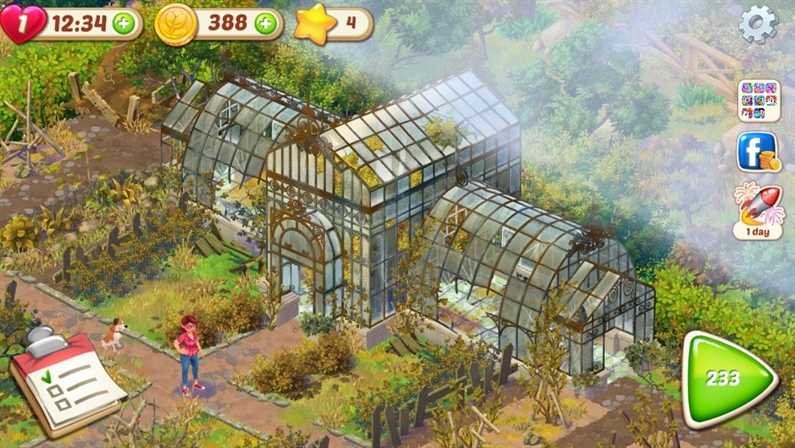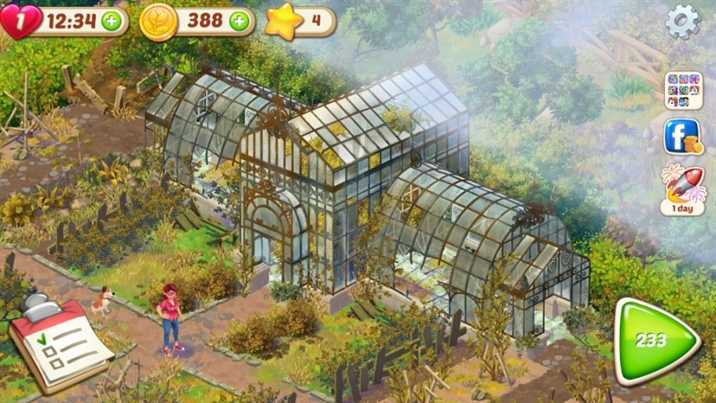 Game Progression and Development
The progression and development of Lily's Garden are quite clear. When you manage to solve a level, you earn a star. After making stars, you can spend those stars when you want to complete a task directly in Lily's quest list. Easy tasks can handle with 1 or 2 stars, while more complicated jobs may require more stars. You have to complete the tasks in the task list one by one. And as she completes the missions, Lily will meet and interact with new people. These new people, Lily, will start talking about themselves, and you will begin creating and living the story.
While creating the stories, you have to complete all the tasks during the day to move on to the next day. Sometimes you can have two or three duties at the same time during the day. You can choose the task you want and continue on your way. This task you choose shows which narrative path you will follow. For example, interact with mowing the lawn or help Luke. In this way, the story will be a little further away from linearity and will offer you various ways.
The choices you make to advance the story are sometimes not so simple. There may be situations where you are dependent on your ex. And you may have to do some things unintentionally. The configuration of the game is in the hands of the players. If you want, you collect a lot of stars by regularly playing levels. Then you can spend those stars on seeing a long story. Or, you might be in a rush to save up again by saving some stars and quickly spending your stars. It is all about how you configure your game.

Interactivity and Playability
Since Lily's Garden is entirely free to play the game, it can complete in about two weeks without any expense. If you want to play more levels faster, you need to buy coins. This way, you can support Tactile Games. But as we said above, you can easily play the product without paying, without missing any content.
The game, which did not consist of pattern matching at the beginning of the game, turns into a difficult finding over time. It can take real wit to clear the board in time as the levels progress. To be successful in the stages, you have to create large explosives. The explosives you create will interact with each other and create an enormous explosion. Making separate rockets and bombs can cost you a lot of time. But putting all these into a chain reaction has the power to destroy anything.
Tactile Games does not refrain from bringing new content to Lily's Garden. That's why I'm not done with the whole story. But I can confidently say that there is no content barrier. To keep the product alive and to attract more players with more innovations, the game renewed with seasonal events. You can access side stories in every event. And, you must complete the tasks before the event ends. Besides, you may need to spend some money to complete it in enough time. Given the importance and appeal of the story, players do not hesitate to spend money. Nobody wants to leave behind by completing exclusive content.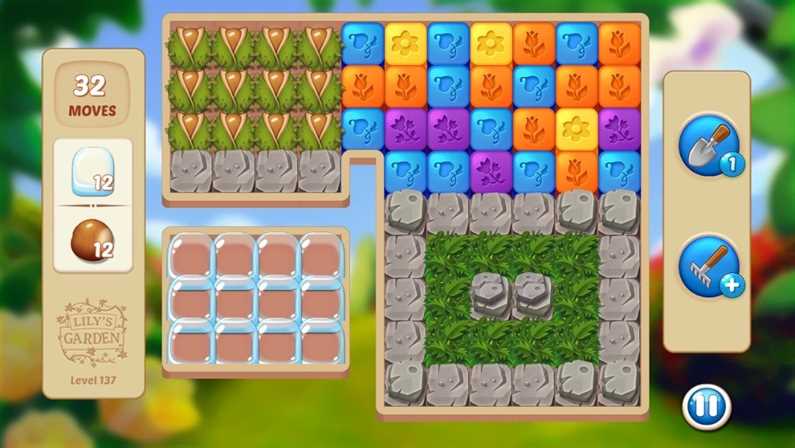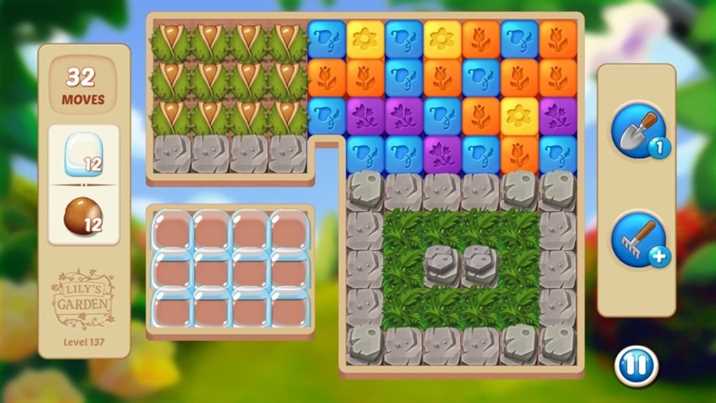 Lily's Garden Mechanics
Lily's Garden doesn't use the classic match 3 Switcher mechanism. He mostly uses the Collapse mechanism. The product is the highest-grossing game using this mechanic. Also, Tactile Games takes care of its competitors and takes advantage of their shortcomings. Besides, explosions can be randomly horizontal or vertical in Lily's Garden game.
It gives players a 50% chance factor to get the rocket they want. Rockets will come horizontal or vertical. It annoys the unlucky players a lot and puts them in the corner. If it were within a certain logic in obtaining rockets, it would be more appreciable. However, such situations did not prevent the success of Lily's Garden.
Despite all this, in some cases, the game can be just about luck. In such cases, don't be afraid to give it a try again. Of course, in some cases, you may have to spend money. There are also moments when the product tries to get the cash in your pocket by squeezing you into a corner. Since Lily's Garden is free, there are times when you don't hesitate to pour money for some levels. The real thing about this game may be to relieve people who have a terrible day by blowing things up. Also, it relaxes you a little by helping with gardening and human relations. It is a product that you can enjoy after returning from work.
There's No Such Thing as Bad Publicity
The Lily' Garden mobile game ad sparked huge controversy. Never before has any mobile game advertisement caused such controversy. In some commercials, Lily was on the run with another man. In another, her boyfriend was lying to get him out of the house. The product managed to attract attention by mentioning some sensitive points. There are all ads on the YouTube channel above. It shouldn't forgotten that children also have access to mobile games.
Lily's Garden hosts stories from the real world. Perhaps this is one of the reasons why it attracted attention. Besides, although it has been criticized so much on many platforms, it has many lovers. It does not lack positive comments. Tactile Games, the producer company of the game, has marketed it with adult themes. Romance, sexual implications are never missing. It is a contemplated subject. It contains almost no ads to support the immersion in the game. Since the game has the potential to earn a significant amount of money, it seems like they didn't bother with advertisements.
Well, if there is no advertisement, how can Lily's Garden become the most winning game? Tactile Games seems to have sorted it out. With his analysis, he discovered that the players earned the most money at the end of the tour. The player has nothing to do to win. Curiosity about the story draws one into the game. In this way, it causes him to buy tokens.
Lily's Garden As a Result
The product is played fondly by many people, and its success is undeniably great. So, let's talk about the main problems: As with many phone games, you are likely to have energy shortages in Lily's Garden. Sometimes you may need to wait before you can continue playing. Or you can continue your way by spending coins by giving money to the game. If you choose to wait, you are likely to break with the story. Of course, this can be not very pleasant. But many companies choose this route, including Tactile Games. Of course, we don't know in detail the ways companies make money, but at least you have the chance to complete the product without paying.
Finally, the product becomes an inseparable whole by combining many mechanics and unique story. Lily's Garden has the most in-depth story of any pattern matching game ever. It brings Lily's Garden's player scale to a vast community. It shows that Tactile Games is pointing its nose in the right direction. You can download Lily's Garden from Google Playstore.