eSport
LoL 2019 World Championship quarter-finals will kick off tomorrow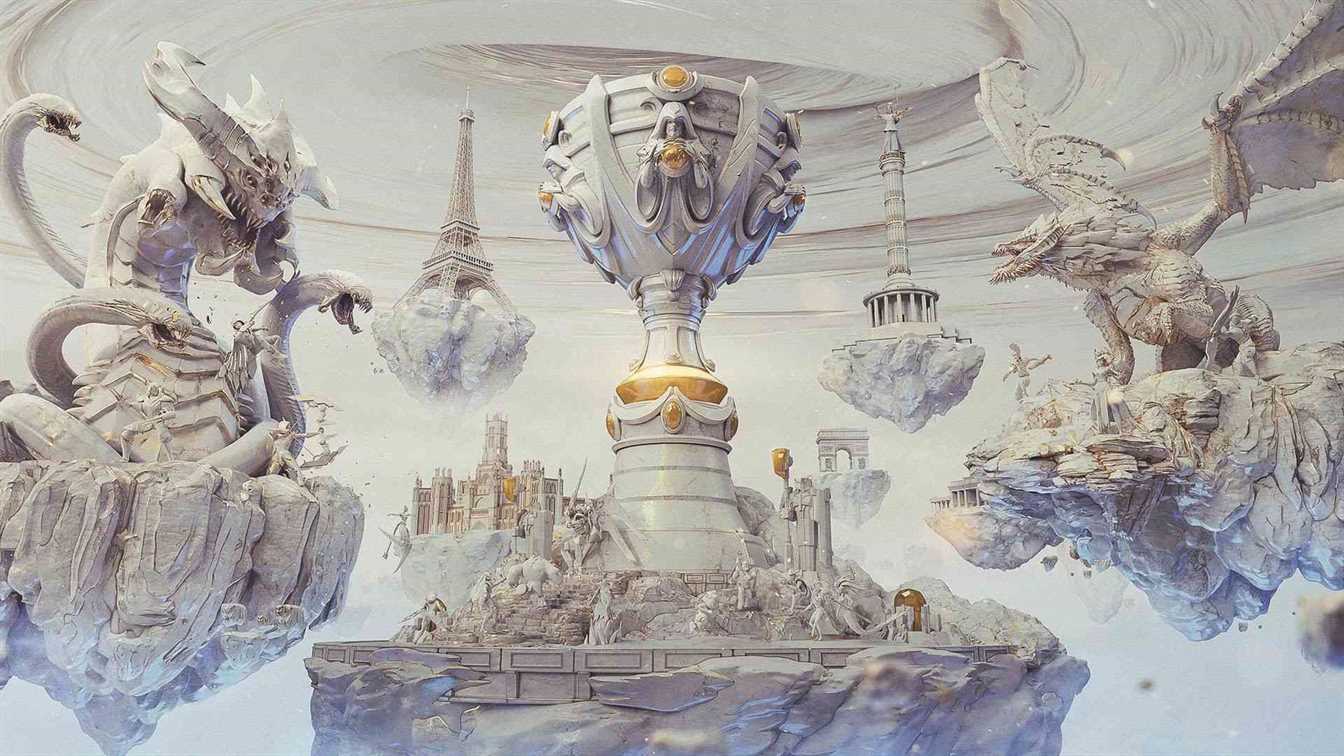 League of Legends 2019 World Championship quarter-finals will kick-off tomorrow. And oh boy there will be some hype matches. Check out below to read about each match-up.
The #Worlds2019 Quarterfinal bracket: pic.twitter.com/JO6j0C7233

— lolesports (@lolesports) October 20, 2019
Saturday, October 26.
Griffin vs. Invictus Gaming
LCK's Griffin and LPL's Invıctus Gaming will kick off the quarter-finals to end the week-long break. Although Griffin had an outstanding year at LCK, they always choked on best of 5's and had some hard times closing out series. Which resulted in Griffin losing both Spring and Summer split finals to SK Telecom T1. While Griffin rose with young talent, Invictus Gaming had a hard year at LPL after winning their first world championship back in 2018 against Fnatic. Even though Griffin is a tough team, I think IG's veteran talents like Rookie, TheShy, and JackeyLove will play a big role in these series.
FunPlus Phoenix vs. Fnatic
Due to Fnatic's legendary 3-0 run in week 2, FunPlus Phoenix vs. Fnatic will probably be the most hype match at worlds. Maybe the fans are exaggerating but LPL champions FunPlus going against Fnatic is a pretty sick timeline and to be honest, tomorrow can't arrive sooner. While FPX had an outstanding year at LPL winning summer split against RNG, Fnatic struggled on both the spring and summer finals against G2 and couldn't reach the trophy. But at the end of the day, we are still talking about Fnatic. And just like last year, there is still a big chance that they might reach finals and even lift the trophy this time.
Sunday, October 27.
SK Telecom T1 vs. Splyce
You probably saw the photo where Xerxe looks at Faker like he is doomed because Splyce drew SK Telecom T1. So just like him, fans can probably guess the outcome of this match-up. Although SKT T1 is such a powerhouse right now, coming to worlds after winning both splits of the LCK, the series might take a surprising turn just like the 2017 quarterfinals. Where again, another LEC representative Misfit faced SKT T1 and frankly took the series into 5 games. Even though it's kind of a meme, I don't think we should sleep on this match.
DAMWON Gaming vs. G2 Esports
Lastly, DAMWON vs. G2. Mark my words, this will be a close series. After winning MSI in a dominating fashion, G2 is still considered tournament favorites. While their run until worlds was pretty epic, winning both splits against Fnatic, G2 had hard times against Griffin in the group stage. Korea is still a strong region overall, and even though they are the third LCK seed, DAMWON Gaming is having a hell of a Worlds experience. DAMWON guaranteed the first seed in Group D after beating the last world champions Invictus Gaming. Long story short, even though the LEC fans expect G2 to crush DAMWON, we might have an upset this Sunday evening.