Game News
London Games Festival character parade brings video games to life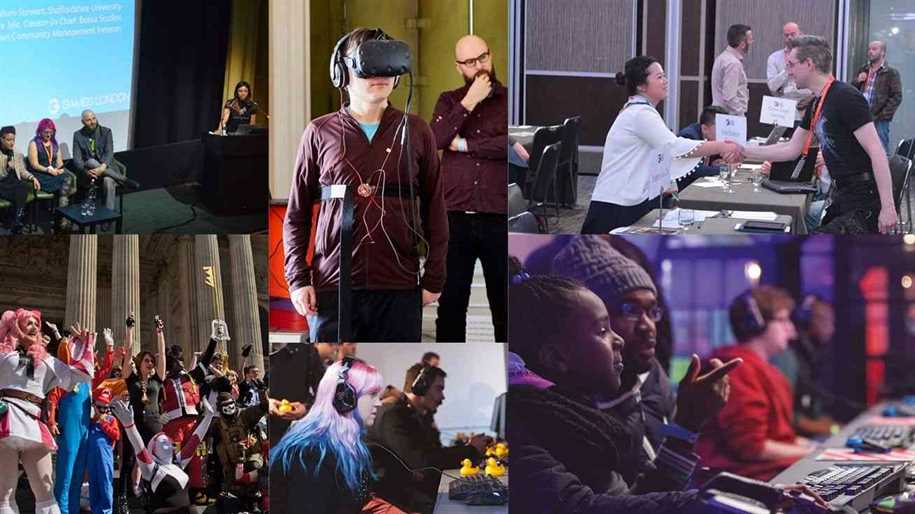 The Guildhall Yard in historic City of London will turn into a celebration of cosplay and games culture when London Games Festival's annual Games Character Parade and Family Day returns on Saturday 6 April.
London Games Festival Date
The parade is part of the twelve-day Festival of video games and interactive entertainment across the capital and is back in 2019 for its third year. The family day boasts a range of free activities for the whole family throughout the day including game exhibits, costume making and a unique VR experience in a historic location.
Free family event takes place on Saturday, 6 April in Guildhall Yard, supported by City of London Corporation and Arts Council England
Full day of family activity includes outdoor games and costume making, a unique custom-built Minecraft game in Guildhall Art Gallery and interactive virtual reality artwork
The games character parade journeys through the City of London starting at the Yard and covering iconic City locations
Games fans will gather in Guildhall Yard for the annual Games Character Parade and an onstage fashion show hosted by Costume and Play, while retro games come to life with interactive exhibits by Actual Reality Arcade.
Meanwhile in Guildhall Art Gallery, young people can create their own costumes for the Character Parade with Boxhead Craft and SamiArts, and use Minecraft game technology to understand traditional crafts in Minecraft Knit, with help from its creator Gemma May Latham.
Minecraft Knit will return to the Gallery the following weekend on Saturday April 13 as part of the Family Day for Seen and Heard: Victorian Children in the Frame (23 November 2018 – 28 April 2019).
In the Gallery's ancient Amphitheatre, an interactive virtual reality experience by Professor William Latham will introduce new audiences to the latest innovations in digital art in the historic home of games in London. Professor Latham will also lead a lunchtime symposium for game developers, digital artists and academics working at the cutting edge of digital art.