Game News
MADFINGER Games join forces with ASUS for the ROG Phone II launch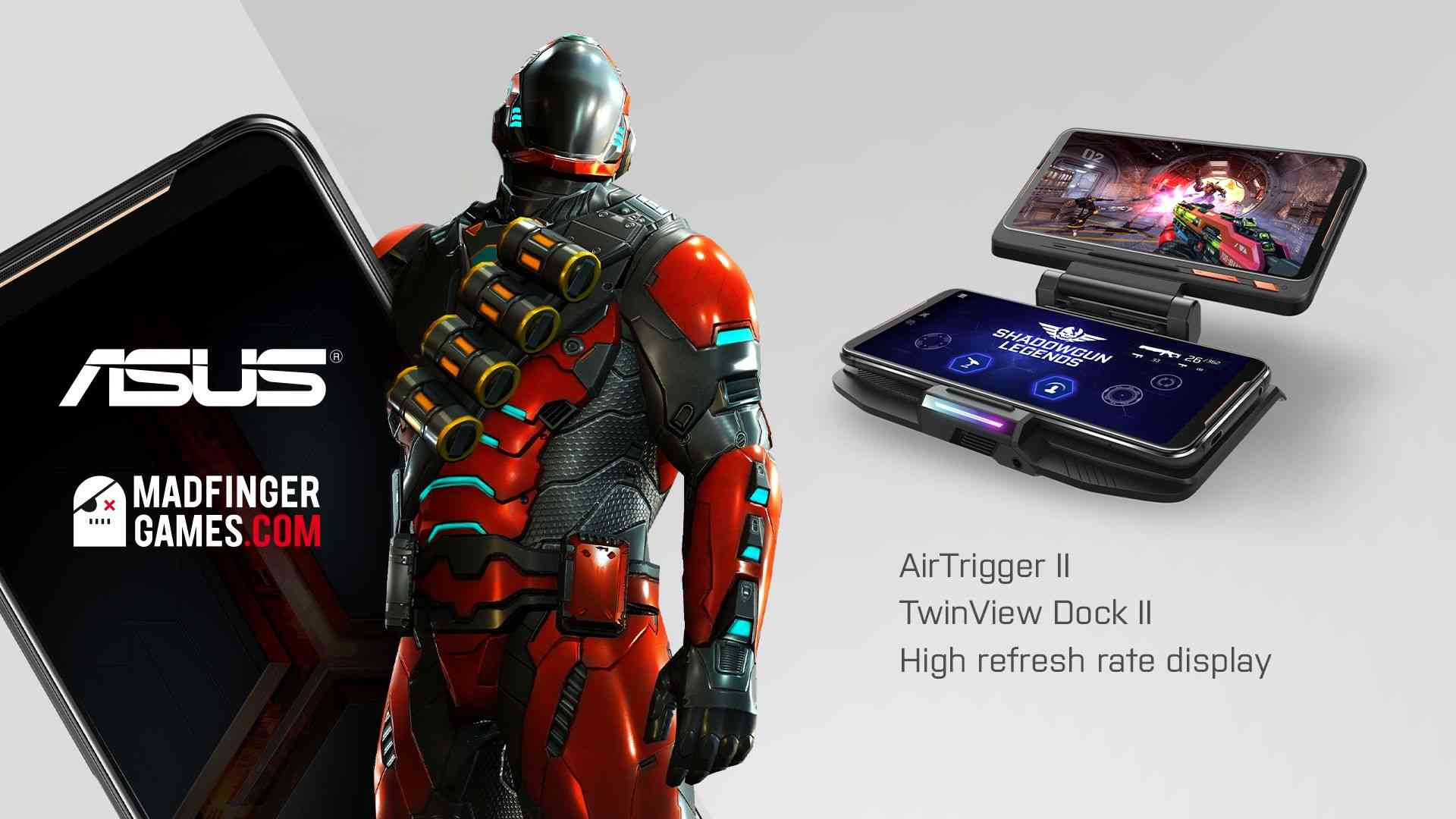 ASUS have today unveiled their ROG Phone II. Players will see the very best of their new device with Shadowgun Legends, recent winner of Google's Most Beautiful Game Award. This latest addition to the library of MADFINGER Games' titles has recently celebrated 10 million downloads.
MADFINGER Games join forces with ASUS for the ROG Phone II launch
Shadowgun Legends takes full advantage of the high technical specs of the ROG Phone II, including its beautiful 6.59-inch, 120hz/1ms AMOLED Screen, AirTriggers II and the new Twinview Dock II. To celebrate the partnership, MADFINGER Games have created exclusive in-game content both for ROG Phone II users and the dedicated players of Shadowgun Legends. This is just the beginning, as players can look forward to exclusive ROG content in MADFINGER's upcoming title Shadowgun War Games.
"We're delighted to announce our partnership with MADFINGER Games," said Daniela Idi, EMEA Marketing Director Mobile Department at ASUS. "The ROG Phone II is aimed at serious gamers, and Shadowgun Legends really showcases the technical abilities of the new phone. We couldn't wish for a more technically astounding game to help us launch the device."
"It's an honor to enter into a partnership with ASUS for the release of their amazing new device," said Marek Rabas, CEO of MADFINGER Games, "We've always pushed the limits of what is possible on mobile devices, and the ROG Phone II allows Shadowgun Legends to really shine."