Article
Mario Kart Tour's marketing strategy is on the wrong track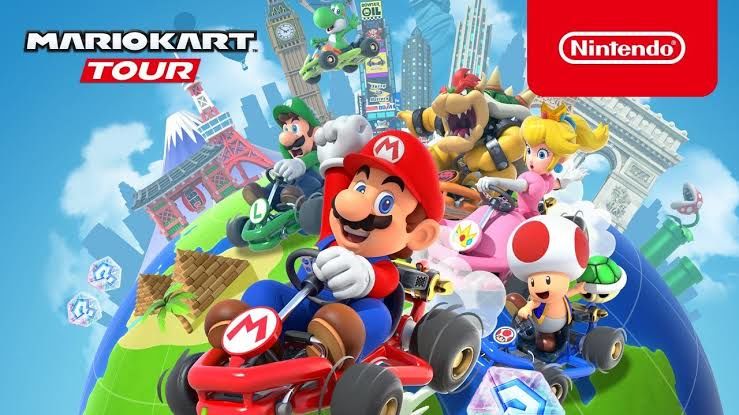 Mario Kart Tour, Nintendo's mobile take on the beloved franchise, just came out yesterday. It is free to play on both Android and iOS devices. Which means the game is available for every mobile user to enjoy. But is it really a free to play though? Because some of the game's features, including several race tracks, are locked behind a subscription fee called Gold Pass. Just like exclusive DLC's and such, this move seems like the right direction if Nintendo wants to turn its game into a cash cow. But since the beta release of the Apple Arcade, $4.99 is a lot to spend on a mobile game.
Mario Kart Tour's marketing strategy is on the wrong track
If there is anything more out of touch with today's gaming market than Call of Duty turning a game mode into a console exclusive, it's the modern-day mobile gaming market's pay to unlock type of deal. Almost every piece of gear and item can be unlocked through a loot-box in a mobile game. Loot-boxes are playing the biggest role in today's mobile market. The huge chunk of money companies see as a potential sale is the reason why even Blizzard is trying to make a mobile Diablo. Even some of the latest rumors suggest that Riot Games is making a mobile LoL for the game's 10th-year-anniversary. Long story short, the mobile gaming industry is as green as a landscape in New Zealand.
Gold Pass, more like Fools Pass. Am I right guys?
So what's so wrong about the Mario Kart Tour if the mobile gaming market is so profitable for the companies. To be honest, Mario Kart Tour seems like the best possible way to implement the franchise into the mobile market. At least on the surface. But on the inside of things, Nintendo's market strategy for Mario Kart turns into something a bit cheeky. There are all sorts of loot-boxes in the game. The ones that unlock skins, karts, characters, and many more, which is a pretty common content for a mobile game. But there is also a Gold Pass feature, that is based on the monthly subscriptions. Which gives you access to 200cc race tracks that you can't play unless you pay the fee.
$4.99 may seem like a reasonable price if you are rich or careless enough to fall for Nintendo's trap. But in a market where subscriptions like Apple Arcade exist, it is not. Apple Arcade gives you 50 exclusive games, all free to play, monthly subscription, and guess what's the price. 5 dollars mate. If I have to stretch this example far more, there is also Google's Play Pass which gives you 350 games and guess what's the price. 5 dollars mate. Hell, if I have to stretch this example even more, Xbox Game Pass PC gives you over 130 PC games, some of them are brand new titles, and guess what's the price. 5 fricking dollars mate.
So you get what I'm saying. It is too early to talk about the game itself, but I can assure you Mario Kart Tour leaves a pretty bad taste and first impression with it's out of touch monetization.