Insomniac, the developer of Marvel's Spider-Man Miles Morales, shared a new gameplay video in its Instagram post. In the new 20-second video, Miles Morales was flying between buildings, throwing a net. Among the games that Sony announced exclusively for PlayStation 5 was Marvel's Spider-Man Miles Morales. The game is a sequel to the beloved Marvel's Spider-Man. Miles Morales, which will present to the players with its new generation graphics. It made us anticipate the game with its published images.
The developer of the game, Insomniac Games, revived the experience we will experience in the game with a new share it made today. Although we have seen the gameplay video of the game before. The newly released short 20-second video made us look even more impatient for the game.
New video from Marvel's Spider-Man Miles Morales:
Insomniac also praised Miles Morales with the video he shared. In the article, it stated that Miles Morales acted without fear and reflected his youthful energy into the net throwing technique. The developer company stated that this energy also reflected in other animations. Also, that energy will appear, especially in the fighting part.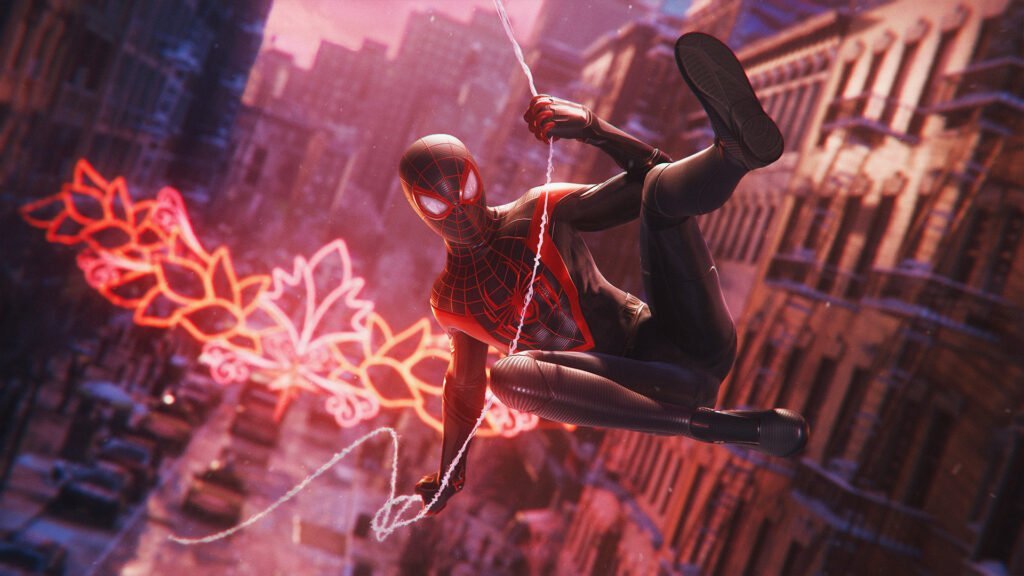 The new video from the game on Twitter, of course, also showed the graphics of the game. As Miles flew by throwing a net between buildings, we could clearly see the light that the sun gives to the city and the reflection of this light. Also, the lively and full world in the game attracted our attention. In addition to being a new game, will also present the previous game Marvel's Spider-Man in the Ultimate version. Of course, Marvel's Spider-Man will be able to be played with new generation graphics when it comes to Miles Morales. Thus, players will have the opportunity to experience both games at the highest quality.
Marvel's Spider-Man Miles Morales will be one of the games that debuted on November 12 with the PlayStation 5 game console. However, the game can only be played in selected regions that day. When the calendars show November 19, every player in the world will have the opportunity to play the new Spider-Man game.
Swinging footage from @insomniacgames Daily Bugle Instagram post! 🤟🕷 #MilesMoralesPS5 #SpideySquad pic.twitter.com/4Izl0YzSgd

— VigilanteSpider (@SpideyVigilante) October 27, 2020