Game News
Microsoft Flight Simulator Update For UK And Ireland Postponed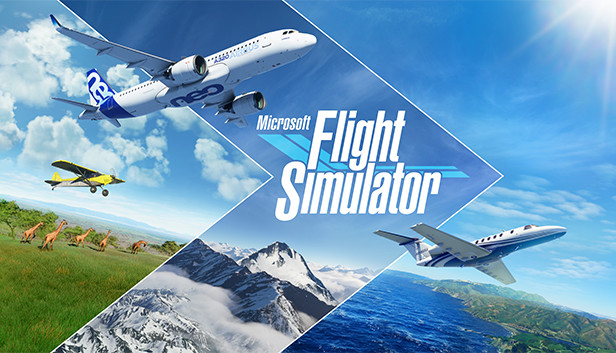 Asobo has announced that they will release the update for Microsoft Flight Simulator, which is scheduled to be released on January 26th, one week after their original planned date. As you know, each of the updates for the game, which takes its data from satellite images, adds different regions, airports, and iconic points of interest to the game. Simultaneous snowfalls were also added to the game's weather system in recent updates, and an update was released for Japan before. Here is the planned UK and Ireland update, which includes the addition of new photogrammetric structures and details for these regions.
Microsoft Flight Simulator UK and Ireland Update To Release One Week Later
Developer Asobo has postponed the update, which will include more than 70 points of interest. Such as new airports, and two different "Landing Challenges", until a week later. This update will also add five new photogrammetric cities to the game. However, the statement made by the studio, which has minor problems, is as follows:
"We are hard at work hard on World Update 3 and it is looking great! This massive update contains new aerials, new DEM, over 70 POIs, 5 airports, two landing challenges, and will also introduce 5 brand-new photogrammetry cities for your enjoyment. Unfortunately, these new cities are causing a slight delay… it's a new process and data source for us and the tools have to be updated for these cities to integrate seamlessly into the sim. The Bing Maps team is working hard to make this happen and the data provider, Bluesky, is helping as well.
We believe that the remaining issues will be resolved within a few days so we are targeting the release one week later than originally planned. We apologize about the delay, but are convinced that it will be worth the wait … and that a full 3D London is a critical element of this release. Thank you for your patience."
Images
In addition, Asobo has released a few screenshots of new regions as well as this developer update. Even the idea of ​​the city of London added to the simulation with photogrammetry is already exciting. We last saw London in Watch Dogs Legion, but we didn't like it very much either. Now, flying in the skies of London will be another pleasure with Microsoft Flight Simulator. It brings the real world to the virtual environment. With the expansion of Japan released at the end of last year. All the beauties of Mount Fuji, as well as the details of Tokyo city, added to the game.
Relying on what they are doing there, the new UK and Ireland update can expect to look impressive, given the beautiful geography of here. So what do you think about this new Microsoft Flight Simulator update? Don't forget to mention your ideas and opinions in the comments section.