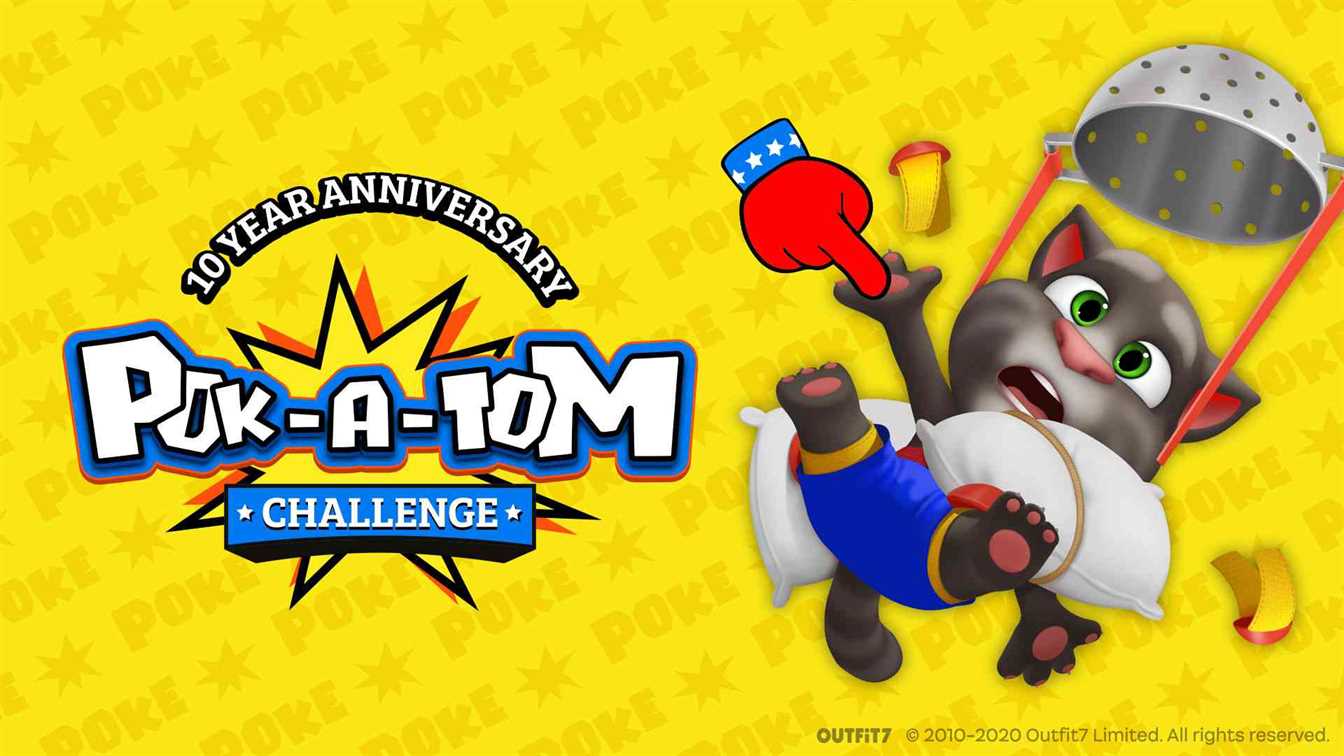 The adorable cat we all know, Tom is now 10 years old. My Talking Tom made his debut in July 2010. It's been 10 years after the first release and the game downloaded 13 billion times. And the developers of the game, Outfit7 Limited, preparing to celebrate this important situation.
Outfit7 Limited invited their players to participate in "POK-A-TOM" event. The event is online at the moment. It started on July 20 and will continue till July 30, 2020. The aim is "to poke Tom 10 billion times in 10 days".
The 10th-anniversary event will be live in four of Tom's popular games. Talking Tom Cat, My Talking Tom, My Talking Tom 2, and My Talking Tom Friends. During the event, all pokes of players around the world will be shown on a digital "POK-A-METER" on the Outfit7's official website. At the end of the event, if players can achieve 10 billion pokes, every player will be rewarded with a generous in-game currency bundle.
My Talking Tom is Now 10 Years Old
CEO of Outfit7, Xinyu Qian said: "Fans have poked Tom almost too many times to count since 2010. Over 400 million fans play with the games every month, so we wanted them to be included in the celebration by doing more of what they love – and getting fun rewards to enjoy with Tom in return!" about the event.
My Talking Tom is a virtual pet application by Slovenian studio Outfit7. The goal of the game is to take care of a cat called Tom. The players can interact with Tom in different ways. They can feed him, take him to the bathroom, play mini-games and tuck him into his bed when he is tired.