Game News
These triggers are only for Nintendo Switch owners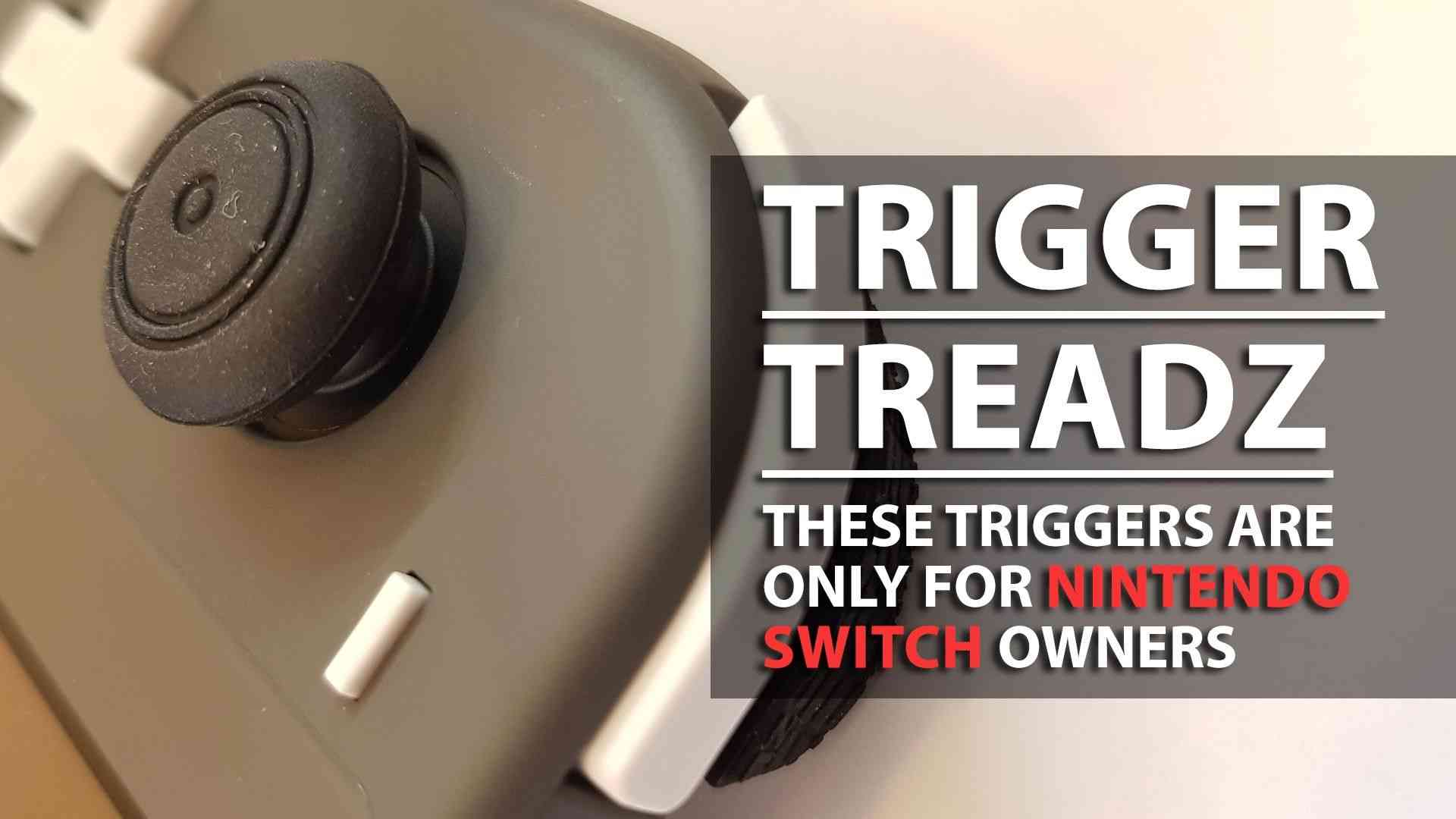 Trigger Treadz utilise a high-quality material that provides the gamer with an enhanced gaming experience by helping to reduce the effect of sweaty fingers slipping off the controller triggers in heated gaming sessions and reducing pressure on trigger fingers. This unique pack features 6 Trigger Treadz, 2 Black, 1 each neon Red/Neon Blue and then, a bonus pair of black Treadz for the Pro Controller!
These triggers are only for Nintendo Switch owners
Compatible with Original Nintendo Switch JoyCon and Pro Controllers and now Switch LITE, Trigger Treadz will enhance your gaming experience.
Dean Harvey, iMP Managing Director said "Trigger Treadz have been a remarkable success and loved by gamers everywhere for the enhance feel and control they provide to heated gaming sessions. Now available for Nintendo Switch LITE, Players can experience increased comfort and grip on the move.
iMP Trigger Treadz for Nintendo Switch, also for PS4 and Xbox One
Available now at selected stores and e-tailers or direct at http://www.triggertreadz.com/tt-switch.html with FREE UK P+P and for a limited time, exclusive Trigger Treadz and Thumb Grip Bundle Packs for Switch with our FREE Doggy Decals controller customization kit!! (worth £3.99)
SRP: £3.99/€4.99/$6.99 for 6 Trigger Treadz (3 pairs per pack).