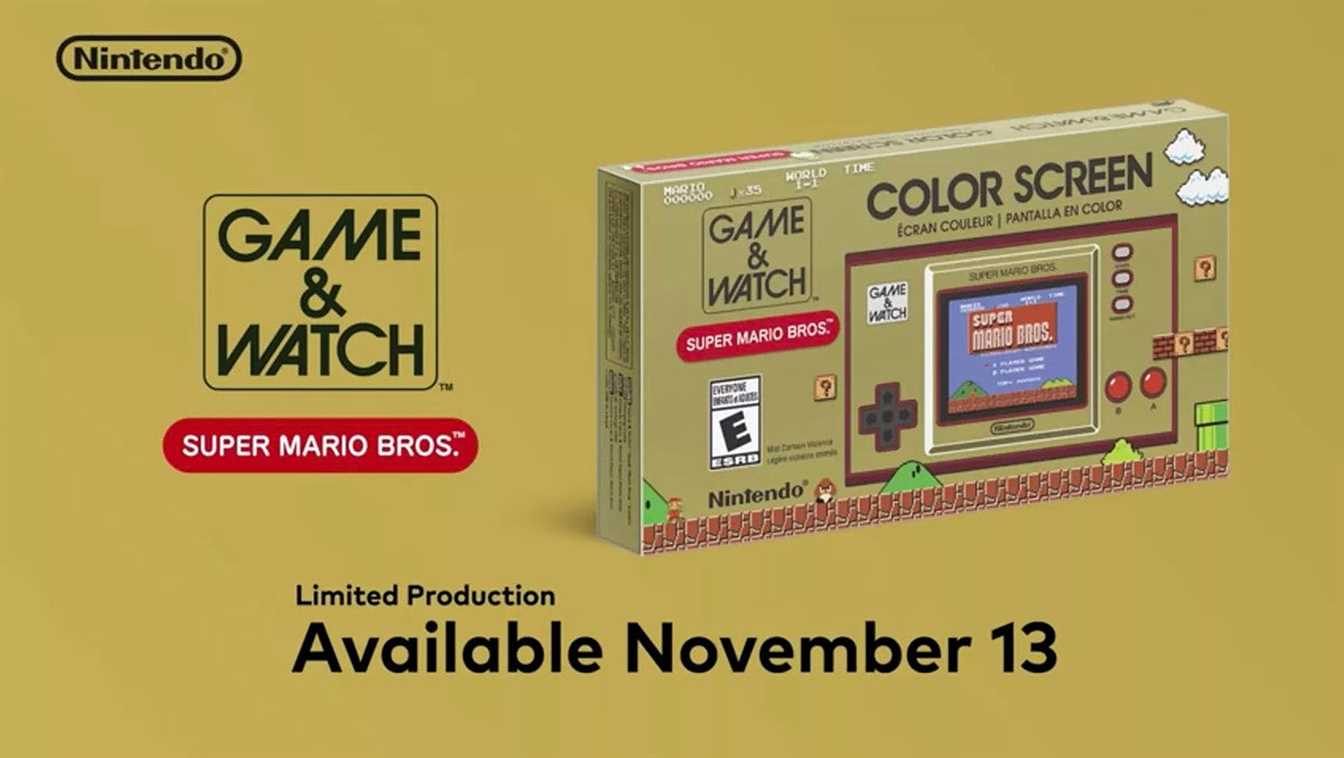 Nintendo announced the nostalgic Game & Watch console for the 35th anniversary of Super Mario Bros.
It is a modernised version of the good old Game & Watch console. It will come with a coloured LCD screen and some other different upgrades when we compare it to the original one. In addition to the classic Super Mario Bros game, the console also includes the Super Mario Bros: The Lost Levels game and the renewed version of the Game & Watch: Ball.
The Remake version is an upgraded version of the original Game & Watch
The design of the Reworked Game & Watch will stick to the old and classic one. Also, it will have the original clock and alarm that was in the original one. In addition, it includes various fun features to celebrate the 35th anniversary of Super Mario Bros. It is really nice to see some nostalgic items show up in this non-stop evolving technology era. Playing the original Super Mario after 35 years must be something unforgettable for the players that experienced the '80s. I am sure that many of us miss the past. When the games were much more original and entertaining. This will be a good opportunity for the fans of Game & Watch and Super Mario.
The console will be released on November 13. Although the UK price is still unknown, the US price will be $49.99. So we can expect that the price will be around £40.99 and £45.99. But keep in mind there will be a limited amount of units for sale.
The Game & Watch brand is a series of handheld electronic games developed, manufactured, released and marketed by Nintendo from 1980 to 1991. Created by game designer Gunpei Yokoi, each console features a single game to be played on an LCD screen as well as a clock, hence the name. The models from 1981 onwards featured an alarm in addition. It was the earliest Nintendo video game product to gain major success.