Game News
AC: Odyssey PC vs Console Performance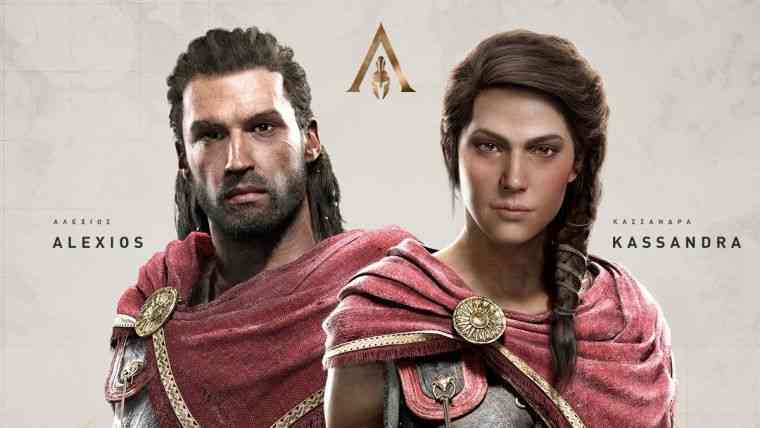 Assassin's Creed Odyssey, which met the gamers today, does not catch attention with the mechanics very similar to Origins but however, it has won the hearts of the players with the theme ancient Greece. After review scores and gameplay videos, Gaming Bolt has made a platform comparison of the game. In the video, where we can see the difference between the PlayStation 4 Pro, Xbox One and PC versions, we can say that the PC platform provides better graphics quality by far.
Which platform does Assassin's Creed Odyssey perform better?
However, although the graphics quality on the console seems low compared to the PC, it is said that the game works more stable on the consoles. Presumably, Ubisoft will later release performance patches for Assassin's Creed Odyssey to make it more playable.
Assassin's Creed Odyssey PC system requirements
Minimum System Requirements:
OS: Windows 7 SP1, Windows 8.1, Windows 10 (64-bit)
Graphics Card: AMD Radeon R9 285 (2GB VRAM) or NVIDIA GeForce GTX 660
Processor: AMD FX 6300 @ 3.8 GHz, Intel Core i5 2400 @ 3.1 GHz, Ryzen 3 – 1200
Memory: 8GB RAM
FPS: 30 FPS 720p
Storage: 46GB
DirectX: DirectX June 2010
Sound Card: DirectX 9.0c compatible sound card
Recommended System Requirements:
OS: Windows 7 SP1, Windows 8.1, Windows 10 (64-bit)
Graphics Card: AMD Radeon R9 290X (4GB VRAM) or better or NVIDIA GeForce GTX 970 (4GB)
Processor: AMD FX-8350 @ 4.0 GHz, Intel Core i7-3770 @ 3.5 GHz, Ryzen 5 – 1400
Memory: 8GB RAM
Targeted frame rate: 30 FPS 1080P
Storage: 46GB
DirectX: DirectX June 2010
Sound Card: DirectX 9.0c compatible sound card
4K System Requirements:
OS: Windows 10 (64-bit)
Graphics Card: NVIDIA GeForce GTX 1080 (8GB VRAM)
Processor: AMD Ryzen 1700X @ 3.8 GHz, Intel Core i7 7700 @ 4.2 GHz
Memory: 16GB RAM
Targeted frame rate: 30 FPS 4K
Storage: 46GB hard disk space
DirectX: DirectX June 2010
Audio: DirectX 9.0c compatible sound card