Game News
Project Cars 4 "Will Be The Most Realistic Simulation Ever"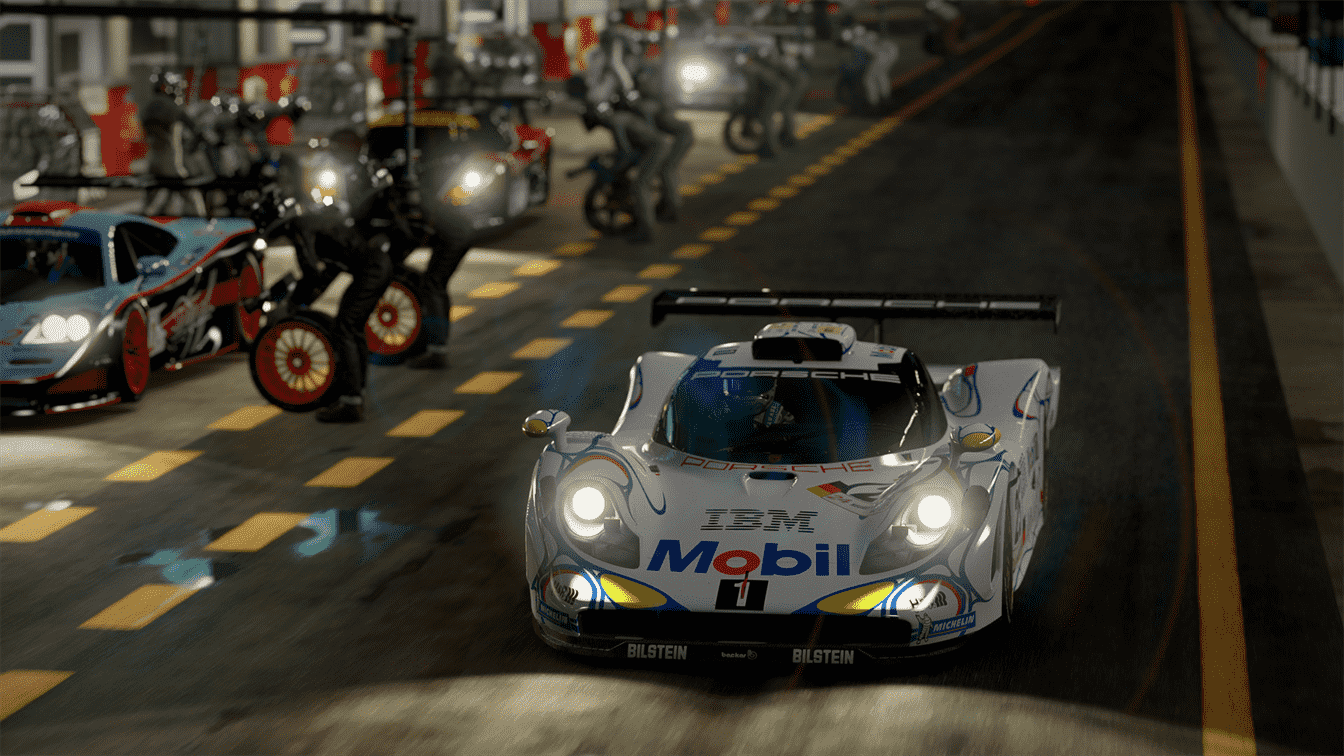 Project Cars 3 is still a pretty fresh game as it launched in August 2020. But the eyes are already looking for the upcoming Project Cars 4.
Ian Bell is giving some signals about Project Cars 4
Ian Bell, the CEO of Slightly Mad Studios, is posting some Tweets about the next step of Project Cars. And according to his Tweets, we can say that he is promising us something good. Actually in short terms, he is promising us "The most realistic simulation ever:" Project Cars 4. This news is surprising as we already stated above. Project Cars 3 is already a brand new game.
For many racing fans out there, Project Cars 3 is a serious mistake. Slightly Mad Studios chose to remove the pit-stops from the game. with the knock-on effect that cars never needed fuel or repairs, and that tires not only never experienced wear but would change compound while driving to account for changes in weather. These factors made the game look actually pretty boring.
After that mistake, "Lesson learned", commented Bell in a Twitter post just yesterday. And today, we can learn some new things about Project Cars 4. And what Slightly Mad Studios has to offer for us. Ian Bell gave us some hints about what the upcoming Project Cars 4 will offer to us. But sadly, we can no longer find those Tweets anymore. As they all got deleted. But you can see screenshots of those tweets.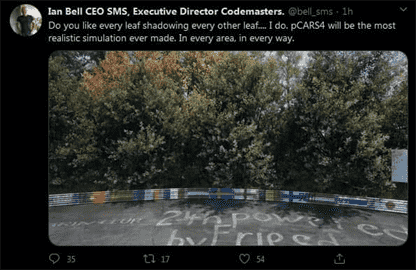 The first Tweet in the series refers to individual leaves casting shadows on each other, which seems an obvious indication of real-time ray tracing. Bell also makes mention of bump-mapping. It is a technique used to impart surface texture, for circuit edges, and an aerodynamics simulation model which would allow items like leaves to feel the effects of passing cars and be whipped into other vehicles.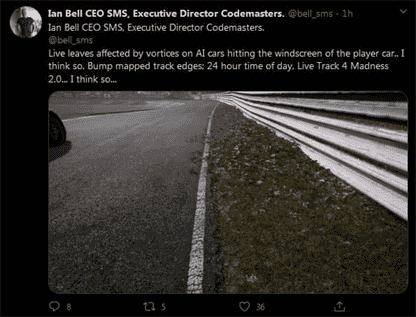 Let's hope that the developers will come with a much better game than Project Cars 3. But from what it looks like, we will have to wait a bit in order to see the upcoming title of Slightly Mad Studios. Project Cars 4 will come most probably for the next-generation consoles and PC.