Game News
Cyberpunk 2077 Bugs Issue Will Be Eliminated With The First Patch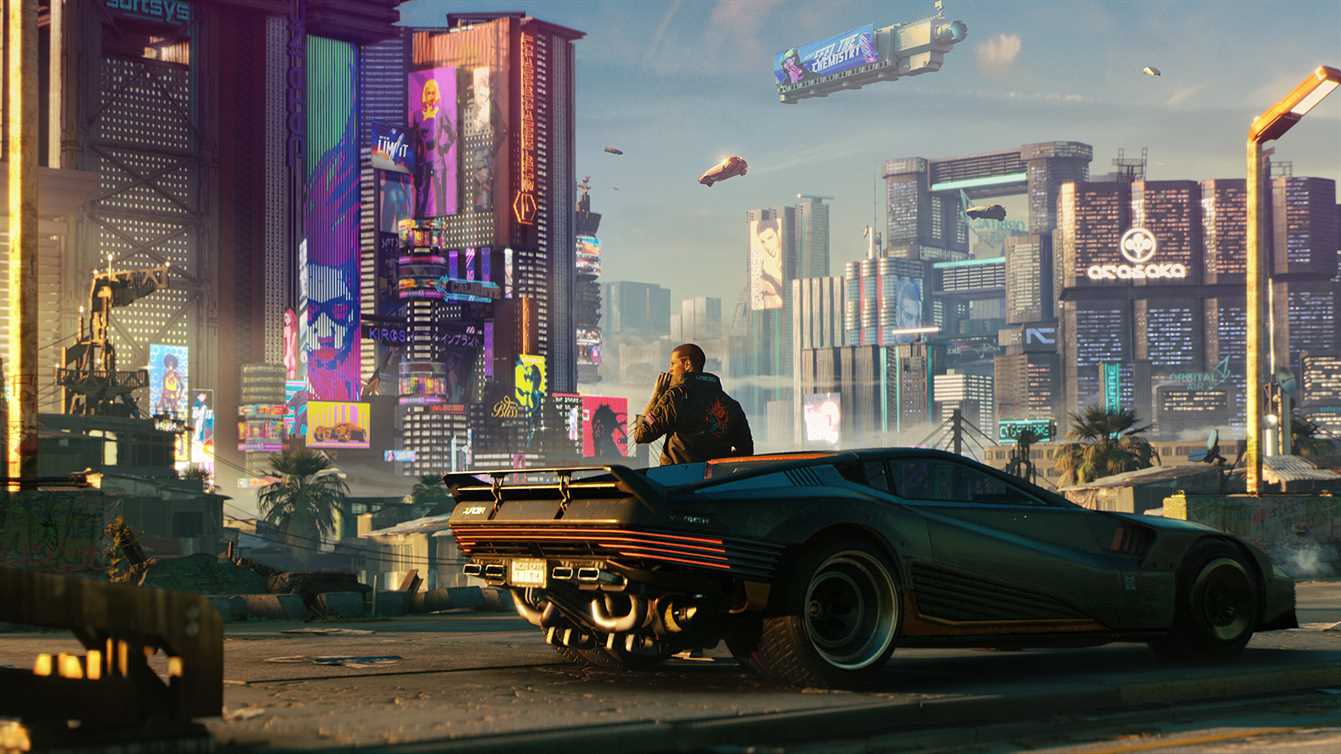 After the release of CD Projekt RED reviews, it promised that the bugs and problems mentioned for Cyberpunk 2077 will be fixed with the first patch. Although the first reviews for the game show differences in storytelling, gameplay, and quality, there is only one common issue in all reviews; There are too many bugs in the game. In a chat on Twitter, a CD Projekt RED developer promised that the upcoming 43GB first day patch will drastically change the game. Like many big games, Cyberpunk 2077 has minor bugs.
Cyberpunk 2077 Bugs Issue Will Resolve With The First-Day Patch
Finally, reviews have begun to be published for Cyberpunk, CD Projekt RED's highly anticipated RPG. There is a lot to talk about the game, but among the highlights is a sentence from GameSpot's review. It is also striking that they gave 70 points for the game, which they describe as "Cyberpunk 2077 is phenomenally buggy". GameSpot editor, who stated that he played the pre-release version, stated that he encountered various errors in the game. Also, these not resolved even with an update that came before the release. Mentioned that the bugs were too in Cyberpunk 2077 big to expect immediate corrections.
They stated that the review codes gave only for the PC, in order to alleviate the worry of people considering buying the game when it released on December 10th. No review has published that gives clues about how the game will work on old or new generation consoles.
CD Projekt RED's Fabian Mari Döhla
CD Projekt RED's Fabian Mari Döhla responded to some pertinent comments on Twitter. Assuring players that the bugs would be less of an issue after the patches. In a reply, he said the patched game on console would be "a different game".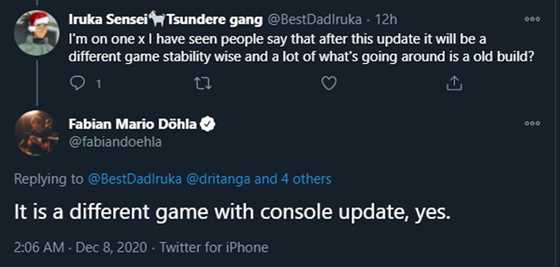 He also explained that the bugs faced by those who experienced Cyberpunk 2077 had already reviewed. Also, most of them would be fixed with the first-day patch. He said that players who play the game at higher settings than the system can handle may experience these problems. Furthermore, they can fix it with the settings.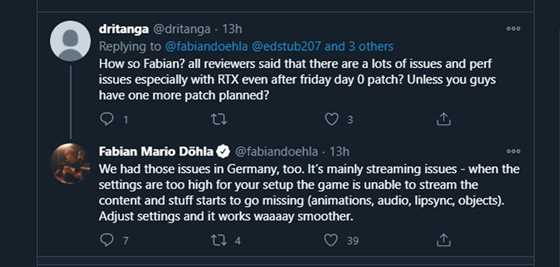 The game will release on December 10th. Booting has begun on PC and Xbox platforms. If you have Cyberpunk 2077, you can now boot and start playing directly when it comes out during the aired hours. While there is no doubt that Cyberpunk 2077 bug issues will be fixed with patches, people believe that all of these issues will be fixed with the first-day patch. What do you think about this issue?