Game News
RAGE 2's new trailer shows weapons and superpowers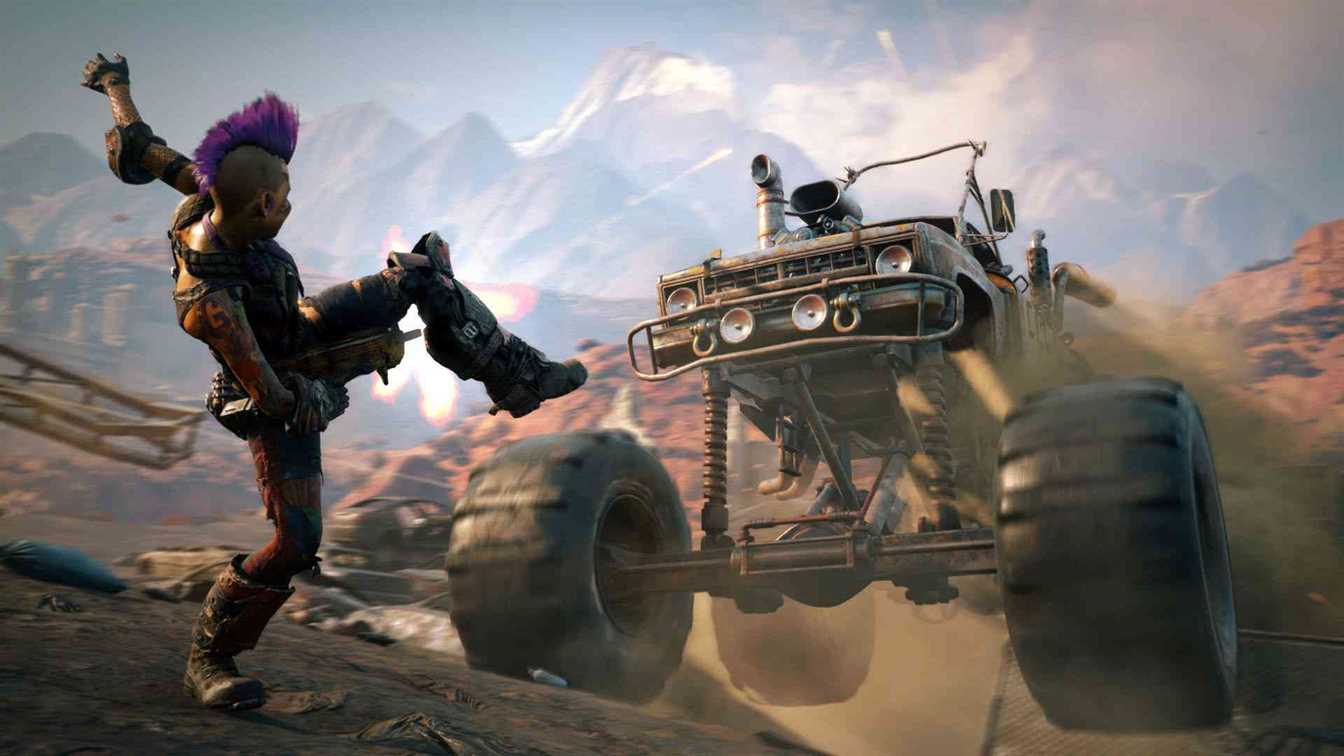 Bethesda released a new trailer for its upcoming post apocalyptic game, RAGE 2. In the new trailer, the company shows new weapons and superpowers which turns you a Wasteland Superhero.
RAGE 2 Wasteland Superhero Trailer has released
RAGE 2 Game Trailer Video
RAGE 2's new trailer is showing weapons and superpowers in the game. In the video we are seeing four different weapons; Grav-Dart Launcher (this can throw your enemies to the air), Firestorm Revolver (this burns your enemies to ashes), Hyper Cannon (very powerful weapon which is turns your enemies to pure blood) and Wingstick (you can attacks from blind spots).
In the trailer, we are also peeking some of our superpowers;
Slam – Rain destruction from above with Slam, a devastating ground-pound attack. The effectiveness of Slam is based on height; the higher up you are, the more powerful the Slam. Grab some air with a double-jump and smash your enemies into chunky red goo.
Shatter – When you absolutely need to get people out of your face, hit them with Shatter, a lethal kinetic blast that forces enemies away from you and sometimes just outright makes their heads explode.
Vortex – Vortex lets you pull your enemies out of their comfort zone. Aim and toss Vortex near a crowd of enemies to yank them all toward one spot, leaving them primed for a well-timed grenade, rocket or other area-based attack.
Barrier – Toss out your own portable shield with Barrier. Block incoming fire and instantly kill pretty much anything that comes into contact with your Barrier. A well-timed Barrier and Vortex combo will drag your enemies directly into your killer shield.
RAGE 2 will be released on May 14, 2019 for PC, PlayStation 4 and Xbox One. What do you think about the new trailer?