Game News
Resident Evil Village Map Has Revealed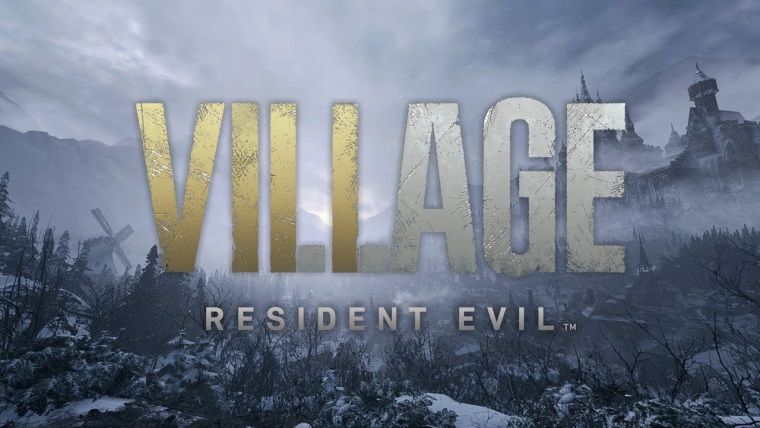 Resident Evil Village is one of the most anticipated productions this year, and new information about the game continues to come. Finally, Capcom, who organized a special presentation for the game, included new gameplay videos and information in this presentation. Immediately after the presentation, we came across a demo of the game named Maiden for PS5. In this demo, we had the chance to see a very small area in Castle Dimitrescu, where we will go in the world of Resident Evil Village. The resulting map of Resident Evil Village also showed other regions we will go to with this castle.
Resident Evil Village Map Shows Destinations
As you know in the game, the Ethan character we control in RE7 will be left under our control once again. With Chris Redfield kidnapping his child, we will go to a region reminiscent of the medieval European era. Capcom, which even sells Chris's jacket in special versions of the game, will present a map showing the world of Resident Evil Village in the collection version. Here is this map of Resident Evil Village, which will be released on May 7.
When we look at the map, we see other large and small regions we will encounter in the north, except Castle Dimitrescu. It is a bit difficult to read the names of the regions in the middle and right, but when we look carefully, we see that there will be a mill, a village, and a large mansion. We can see parts such as House Beneviento, Heisenberg's Factory, and Moreau's Reservoir in the larger portions. Also, we can say that along with the Dimitrescu castle, these four big ones represent the families we have seen in the demo of the game. We can see the family logos clearly on the Resident Evil Village map.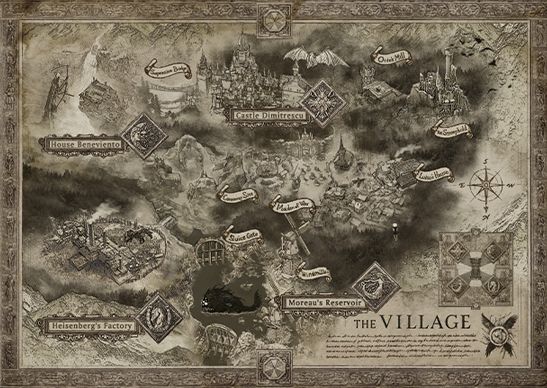 ABOUT
The next generation of survival horror rises in the form of Resident Evil Village. The eighth major entry in the Resident Evil series. With ultra-realistic graphics powered by the RE Engine, fight for survival as danger lurks around every corner.
Set a few years after the horrifying events in the critically acclaimed Resident Evil 7 biohazard. The all-new storyline begins with Ethan Winters and his wife Mia living peacefully in a new location. Free from their past nightmares. Just as they are building their new life together, tragedy befalls them once again. When BSAA captain Chris Redfield attacks their home. Ethan must once again head into hell to get his kidnapped daughter back.