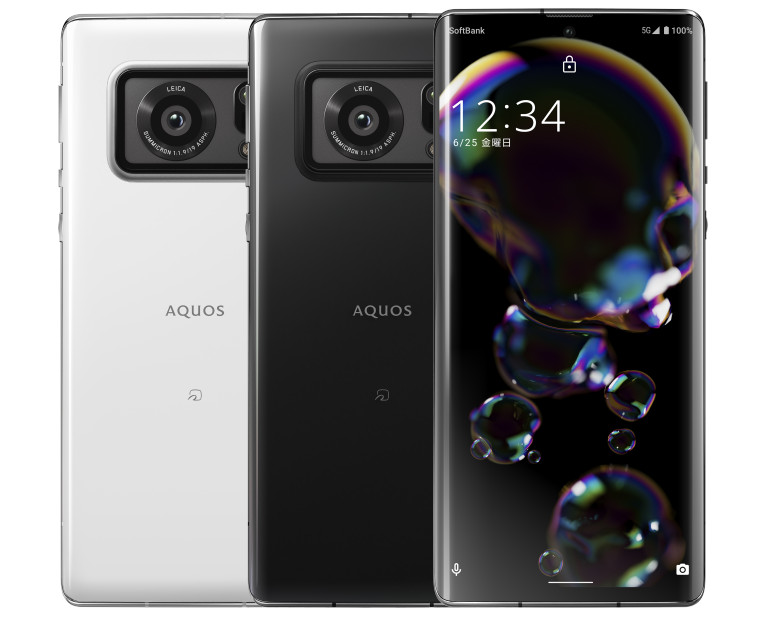 Sharp, pursuing big business than its market share, announced the Sharp AQUOS R6, its new phone with features that will make even many popular flagships jealous. The device, which stands out especially with its camera and screen features, offers similar features to any flagship in terms of performance.
Japanese technology company Sharp is not among the companies that direct the smartphone market, as it only offers the smartphones it has developed for sale in its homeland Japan and a few countries. Nevertheless, Sharp AQUOS R6, the latest smartphone introduced by Sharp, is the kind of device that will make big brands jealous with its features.
The most striking feature of the Sharp Aquos R6 is that it is the world's first smartphone with a 1-inch camera sensor. What's more, the Aquos R6 has an ultrasonic fingerprint scanner instead of an optical fingerprint sensor and an OLED display with a maximum brightness of 2,000 nits. Of course, there are some disadvantages brought by all these remarkable features.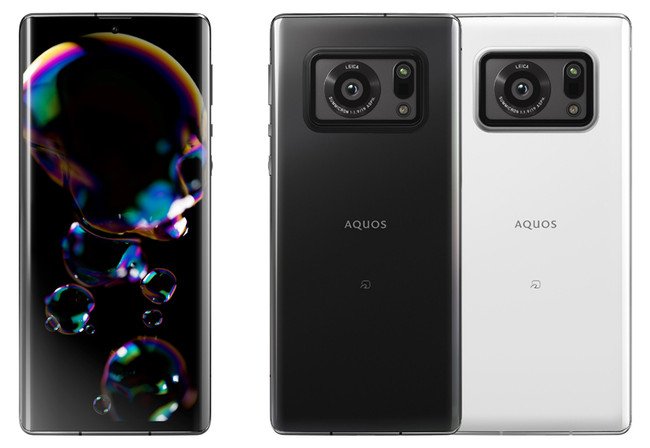 Sharp AQUOS R6 with 6.6-inch WUXGA + 240Hz IGZO OLED Display, Snapdragon 888, 12GB RAM, Leica camera, 5000mAh Battery Announced
Sharp AQUOS R6's 1-inch camera, which is not produced by which company, is supported by a 20 MP sensor with a 7P 19mm f / 1.9 lens developed by Leica. Although Sharp promises great photo quality with the camera in question, since the Aquos R6 is a single-camera smartphone, the device does not have any wide-angle or telephoto cameras.
When we look at the Sharp AQUOS R6 from the front, we see a 6.6-inch curved screen with a perforated design. This Pro IGZO OLED display, which has a WUXGA + resolution of 2,730×1,260 pixels and a refresh rate of 240 Hz, also offers an incredible level of maximum brightness and HDR support of 2000 nits. When we come to the hardware point, we see that the device is powered by the Qualcomm Snapdragon 888 processor and offers 12 GB of RAM and 128 GB of storage capacity.
Sharp AQUOS R6 features
Processor:
CPU: Snapdragon 888
GPU: Adreno 660
RAM: 12 GB
Storage: 128 GB
Screen:
Size: 6.6 inches
Resolution: WUXGA +, 1260 x 2730 pixels
Refresh Rate: 240 Hz
Panel: Pro IGZO OLED
Rear Camera:
Main Camera: 20.2 MP, f / 1.9
Front Camera: 12.6 MP, f / 2.3
Battery:
Capacity: 5,000 mAh
OS:
OS: Android 11
Sharp AQUOS R6, which has features that even many flagships look at from a distance, will be available in two different color options, black and white. Sharp has not announced any prices for now. However, since the device will be available for sale in June, we can expect the price to be announced soon. Finally, you can use the link here to access our smartphone news.