Game News
Shin Megami Tensei V Gameplay Video and Release Date Revealed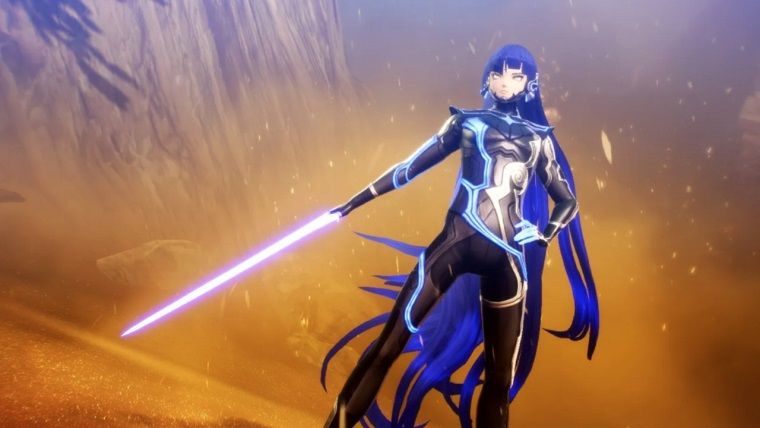 One of the productions that appeared at the Nintendo E3 2021 presentation was the highly anticipated Shin Megami Tensei V.
Although it was first mentioned in 2017, Shin Megami Tensei V, which made its main announcement at the Direct presentation last year, finally reappeared after about a year. In the company's E3 presentation, a gameplay video of the new game of the series to be released for Nintendo Switch was published, and a statement was made about the release date. The console-exclusive Shin Megami Tensei V will grace the shelves on November 11, according to the statement.
Shin Megami Tensei V Gameplay Video and Release Date Revealed
Moreover, players in the west will not have to wait for this new ring of the series. It is stated that the game will be released in Japan on November 11 and will be available worldwide on November 12. As always, in a post-apocalyptic scenario, we will face demons in a ruined world, and the game will come up with a turn-based combat system. When we look at the published gameplay video, we see that both the free roaming moments and the combat system are included.
You can check out the Shin Megami Tensei V E3 2021 video made by Atlus below.
In Japan, Shin Megami Tensei V will be priced at 8,980 yen (9,878 yen with tax) for the standard edition and 14,800 yen (16,280 yen with tax) for the "Forbidden Nahobino BOX" edition. The latter includes:
Shin Megami Tensei V – A copy of the game.
Series Masterpiece Medley String Quartet Arrangement + Shin Megami Tensei V Early Access Mini Soundtrack (two CDs, 35 tracks) – A selection of songs from Shin Megami Tense I to IV, arranged by a string quartet with a prestigious and spiritual atmosphere. And with the Shin Megami Tensei V Early Access Mini Soundtrack, this set is a music album packed with the total wisdom of the series.
Demon Compendium (A5 DVD tall case-size, 116 pages) – A hardcover book featuring retouched images of the over 200 demons players will encounter in Shin Megami Tensei V, including new demons, as well as demon descriptions.
Nahobino T-Shirt – A t-shirt made in the image of protagonist Nahobino, mixing Nahobino's white and Aogami's blue.
Special Case – A special case based on the "Tree of Knowledge" that appears in the story and featuring the eyes of the characters.
The ambitions of god and human clash amidst the horror of a dying world. Neither human nor demon, the newly-forged Nahobino and his friends must decide what is worth saving… and prepare to sacrifice everything in its name. In a world without its Creator, which path will you choose?