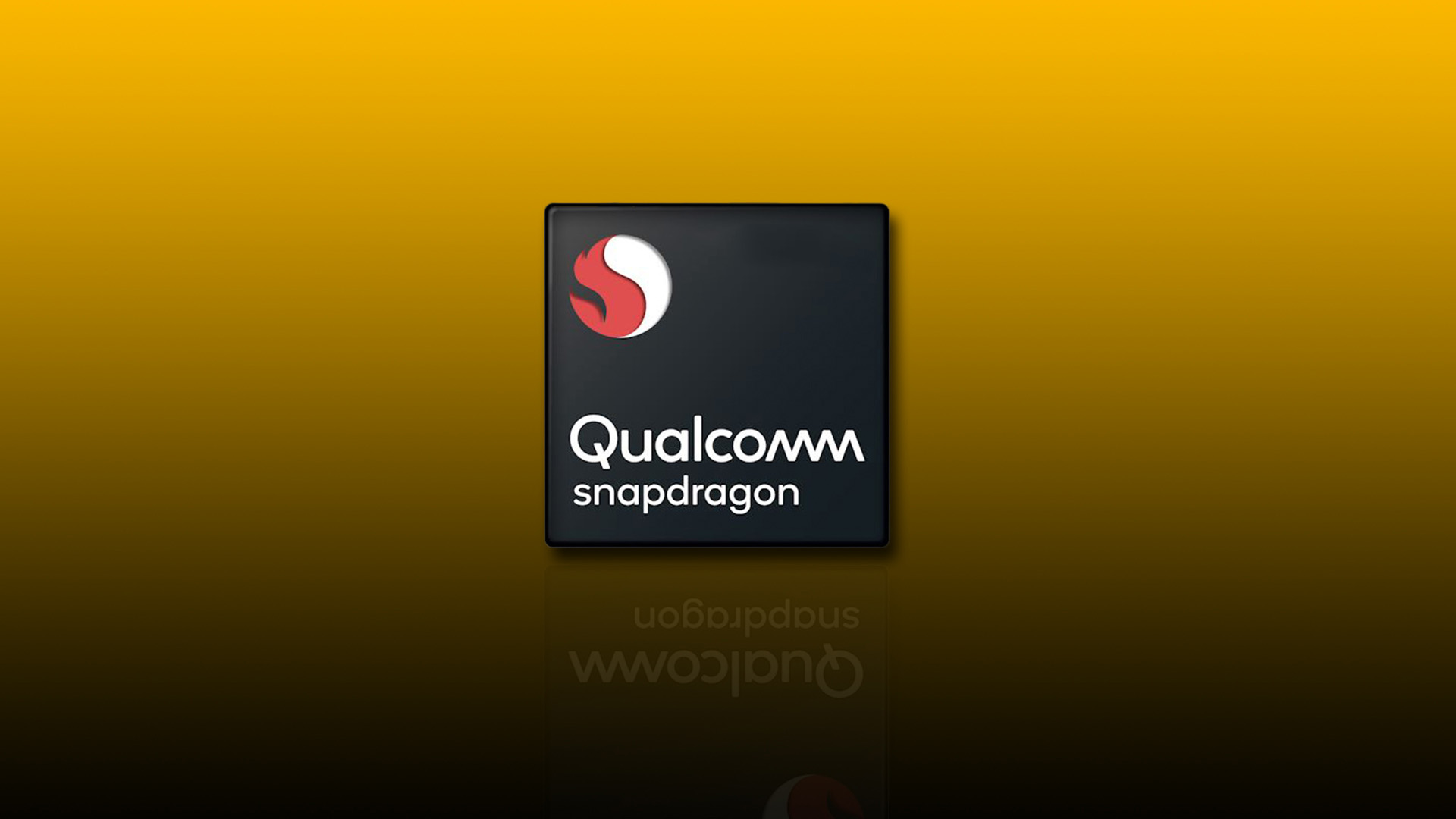 Qualcomm already announced its flagship chipset Snapdragon 888. But we still didn't have anything for the mid-range as snapdragon 765 is getting old. But we have some details for the mid-range chipsets. Details for the Snapdragon 775 chipset leaked.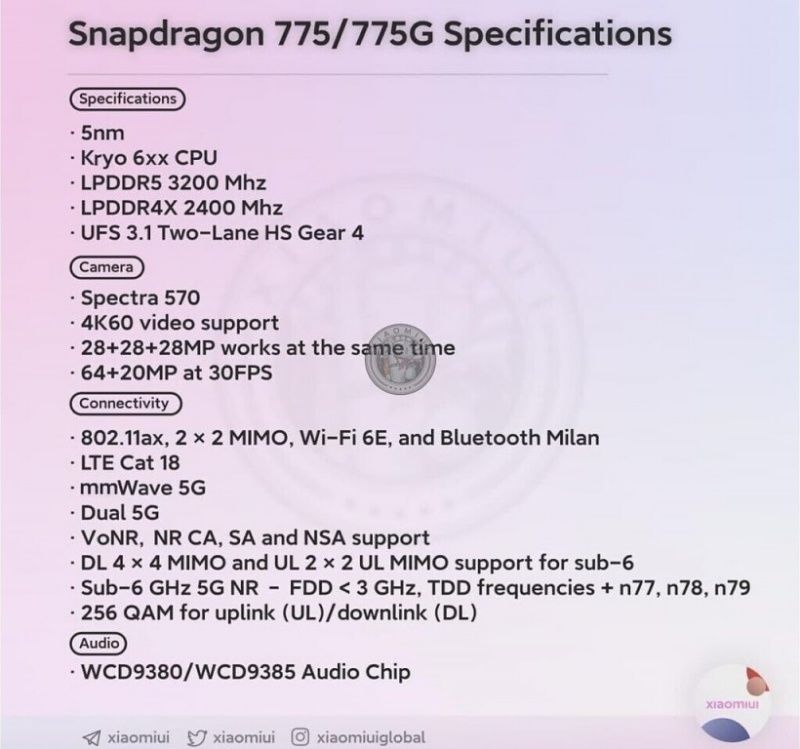 Accourding to the leaked news, Snapdragon is getting ready to announce its mid-range chipset at the end of this month. And it is expected that this chipset will be the Snapdragon 775 but they might also announce the 788, who knows?
Some details leaked yesterday and these leaks are from an internal presentation. Some saying that the leaked data is accurate but old. So some features might have been changed.
The new chipset will have Kryo 6xx cores and will support 3200MHz LPDDR5 and 2400MHz LPDDR4X RAM, as well as UFS 3.1 Two-Lane HS Gear 4. The new chipset will have spectra 570. Spectra 570 supports 4K60 video recording and three 28MP sensors working at the same time, as well as 64+20MP at 30fps.
According to the some previously leaked antutu benchmark scores, the new 775 will have much better performance than its predecessor, 765. Qualcomm also announced Snapdragon Sound a few days before.
Snapdragon 775 Chipset Specifications
5nm
Kryo 6xx CPU
LPDDR5 3200 Mhz
LPDDR4X 2400 Mhz
UFS 3.1 Two-Lane HS Gear 4
Spectra 570
4K60 video support
28+28+28MP Works at the same time
64+20MP at 30 FPS
802.11ax, 2×2 MIMO, Wi-Fi 6E and Bluetooth Milan
LTE Cat 18
mmWave 5G
Dual 5G
VoNR, NR CA, SA and NSA support for sub-6
Sub-6 GHz 5G NR – FDD < 3 GHz, TDD frequencies + n77, n78, n79
256 QAM for uplink  (UL) / downlink (DL)
WCD9380/ WCD9385 Audio Chip