Game News
Some PS5 Trophies Will Have Digital Rewards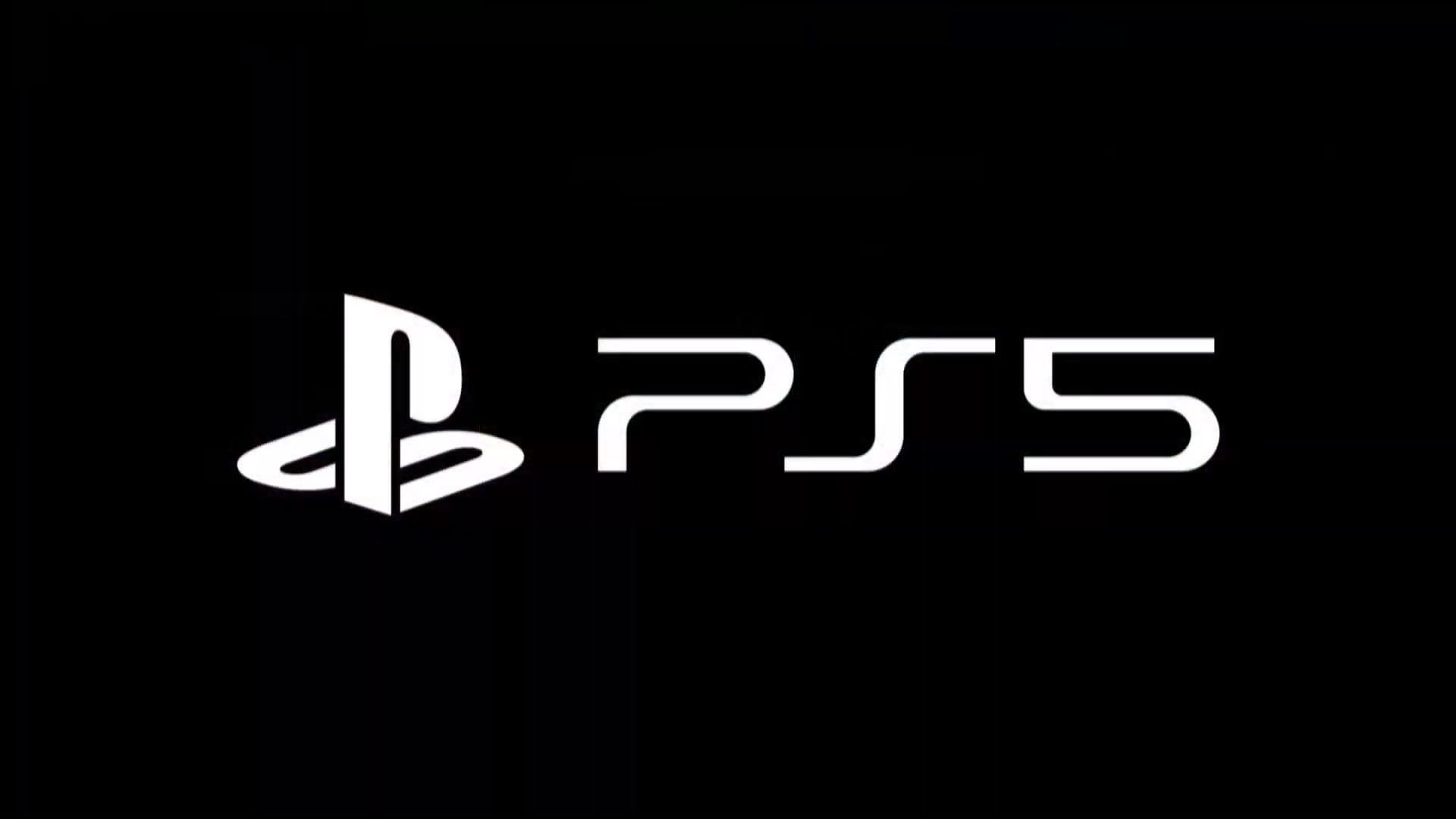 If you are someone who likes to make a game "platinum", then we have some good news for you. Some PS5 trophies will have digital rewards.
Some PS5 trophies will have digital rewards as on PS4
You might have noticed how Sony has tied certain digital rewards to them. Stuff like themes and avatars would be given to those who platinum a certain game on PS4. And it looks like some PS5 trophies will have this feature too.
On the PlayStation User Interface video demonstration, we can see two digital items that are a part of the rewards for unlocking certain Trophies for Destruction All-Stars! As you can see, earning the Rookie trophy grants you a profile banner. And also, completing the Gold Trophy "Wreckognised" will grant you a profile avatar. That is great news, as you don't need a platinum trophy to earn all of the rewards.
But still, it is not known if every PlayStation exclusive game will have this feature. We suspect that this will be available only for certain games that will be available on PS5. But this will definitely push the gamers to play the game more. This will also give some gamers a reason to play the game and achieve some nice themes and avatars thanks to the PS5 Trophies system.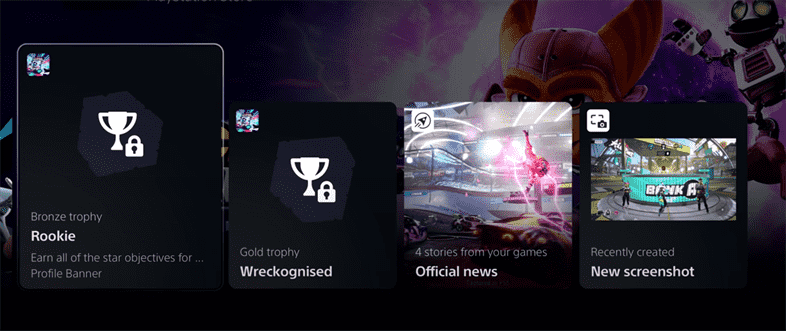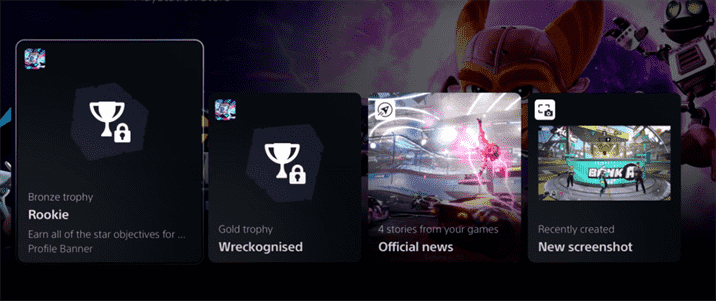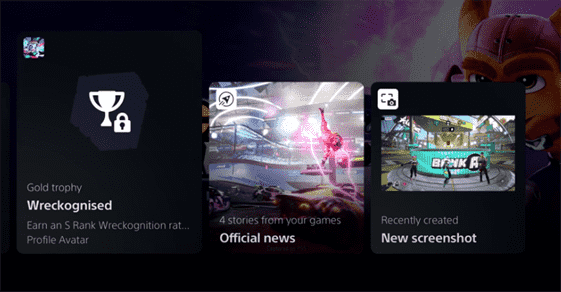 Days before the release, we learn exciting news about the upcoming PlayStation every day. And this is just one of the interesting and good features that we know of. While many players decide to get a PlayStation, the console wars still continue between the Xbox Series X/S and PlayStation 5. We will see if small but good features like this will increase the player base of the upcoming console. But console players are preferring Sony's PlayStation 5 as the data about the official website says.