Game News
Steam Concurrent Players Record High At 24.7M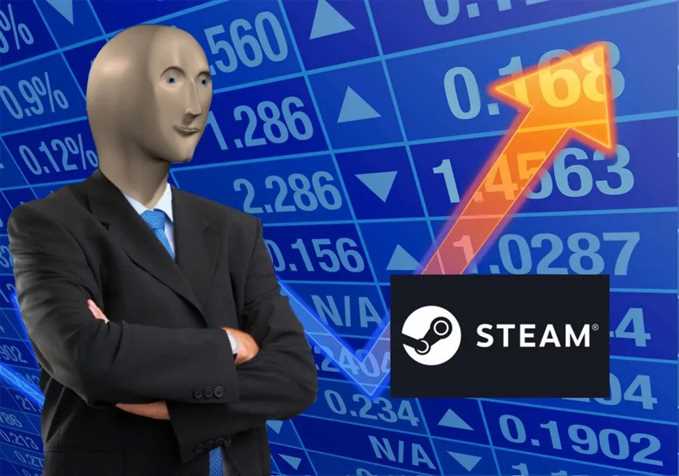 Steam, the world's most known digital game showcase, has once again broken a record in the number of concurrent players. Steam, where 14-19 million users were instantly active, saw the summit with a great difference in this period when people closed their homes. Also, a new bomb game shook the market with the pandemic process. The indispensable part of the PC platform still remains at the top.
We are in the process of voting on Steam where the games of the year are selected. Like every year, Steam will choose the game of the year with the votes given by the players to the candidates determined by the players. For this reason, there are discounts in the store. Both these discounts and the release of long-awaited games such as Cyberpunk 2077 have revived the gaming industry. With the addition of people staying at home during the pandemic process, Steam broke a new record in the number of concurrent players.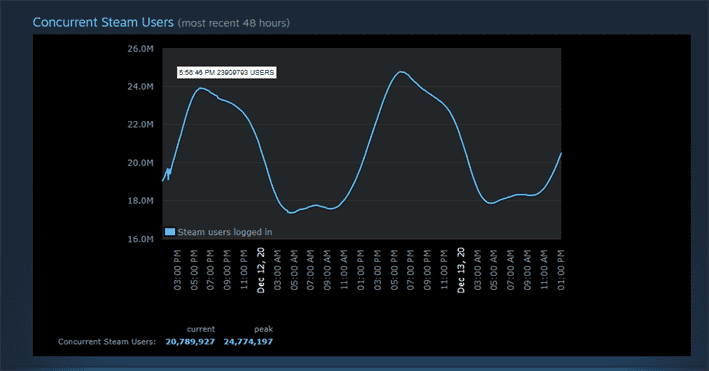 The Number Of Steam Concurrent Players Exceeded 24 million
This record of Steam previously held its own record with 24.5 million players in terms of concurrent players number. Also, this record was broken by the company again. With 24,774,107 players, Steam reached its new record on December 12, 2020, and the most played game of the day was Cyberpunk 2077. Cyberpunk, whose number of players has now exceeded the legend of Counter-Strike Global Offensive, is playing to the top. The highest number that game saw is 1,054,386 players. At the time of this article, 860,157 people are wreaking havoc on the streets of Night City. You can click here for Steam instant player numbers.
This summer, the Epic Games Store's concurrent players count approached Steam. Although Epic, like Steam, does not share these numbers with players, we know that the highest number of instant players this summer is 13 million. This also seems to be very little against its rival Steam, which sees about 18-19 million every day. Although it collects the interest and love of the players with the free games it distributes, we can say that it cannot hold on to itself for a very long time. So what do you think is the reason for this explosion in Steam? Do not forget to share your opinion in the comments.