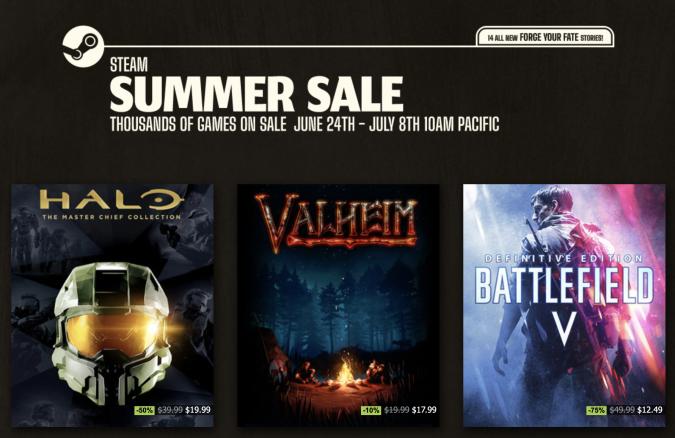 Our predictions for the Steam Summer Sales 2021 have held up. On the date we expected, the feast of game lovers started in hundreds of productions. As every year, this year, the most beautiful time of the year has come. Steam summer sales 2021, which will give us a good time for summer, have started. Staying true to the Steam Summer Sales 2021 calendar we told you before, Valve offers us beautiful discounts on many games.
Steam Summer Sales 2021 offers great prices
Gamers who will probably attack games you'll never be able to play, as usual, have started with the Steam Summer Sales 2021 countdown coming to an end. With thousands of customers entering the site at the same time, Steam servers crashed, and it became active again in a short time.
The store features dozens of new animated stickers and chats effects, profile background, mini profile background, avatar, avatar frame, and more. We can also earn these by purchasing games. It's also nice that some of these are also tradable within Steam. On the other hand, discover hundreds of profile backgrounds and emotes associated with your favorite games, now also available for purchase for Steam Points.
Among the prominent games of the discounts, which will last until July 8, are games such as Halo: The Master Chief Collection, Mass Effect Legendary Edition, Horizon Zero Dawn, Cyberpunk 2077, Red Dead Redemption 2, Sekiro: Shadows Die Twice. Very good discounts are offered on all the productions that you have not played until now, or that you can buy just to have in your library.
These are some of the best-known games for the Steam Summer Sales 2021, but there are many other games you can get cheap on Steam. You just have to dive into the platform with a shovel and dig a little.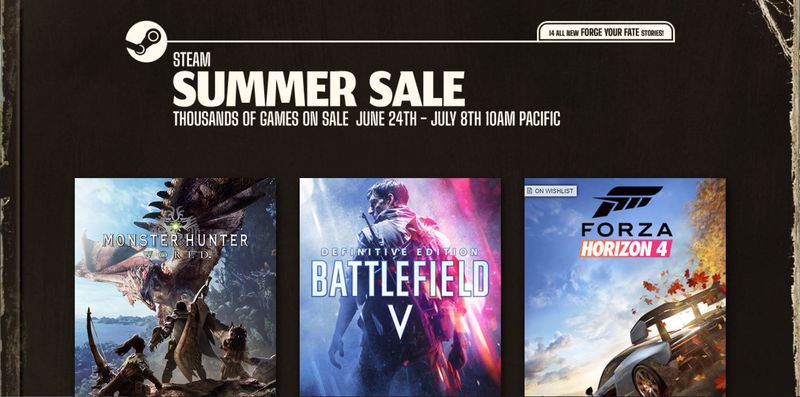 When are the Steam summer sales?
The Steam Summer Sales is one of Valve's biggest events of the year, with a release date kicking off on June 24. The end date has been determined as 8 July 2021. In this process, discounts are provided in many games for at least half the price.
Games not to be missed this summer
Halo: The Master Chief Collection – $19,99 with 50% discount
Mass Effect Legendary Edition – $49,79 with 17% discount
Horizon Zero Dawn – $29,99 with 40% discount
Cyberpunk 2077 – $40,19 with 33% discount
Sekiro: Shadows Die Twice – GOTY – ‎$29,99 with 50% discount
Red Dead Redemption 2 – $40,19 with 33% discount
Dark Souls 3 – $14,99 with 75% discount
Far Cry 5 – $8,99 with 85% discount
Batman Arkham Knight – $4,99 with 75% discount
Battlefield V – $12,49 with 75% discount
Forza Horizon 4 –  ‎$29,99 with 50% discount
Euro Truck Simulator – $4,99 with 75% discount
Persona 5 – $40,19 with 33% discount
The Outer Worlds – $23,99 with 60% discount
Hunt Showdown –  ‎$19,99 with 50% Discount
What Remains of Edith Finch – $6,99 with 65% discount