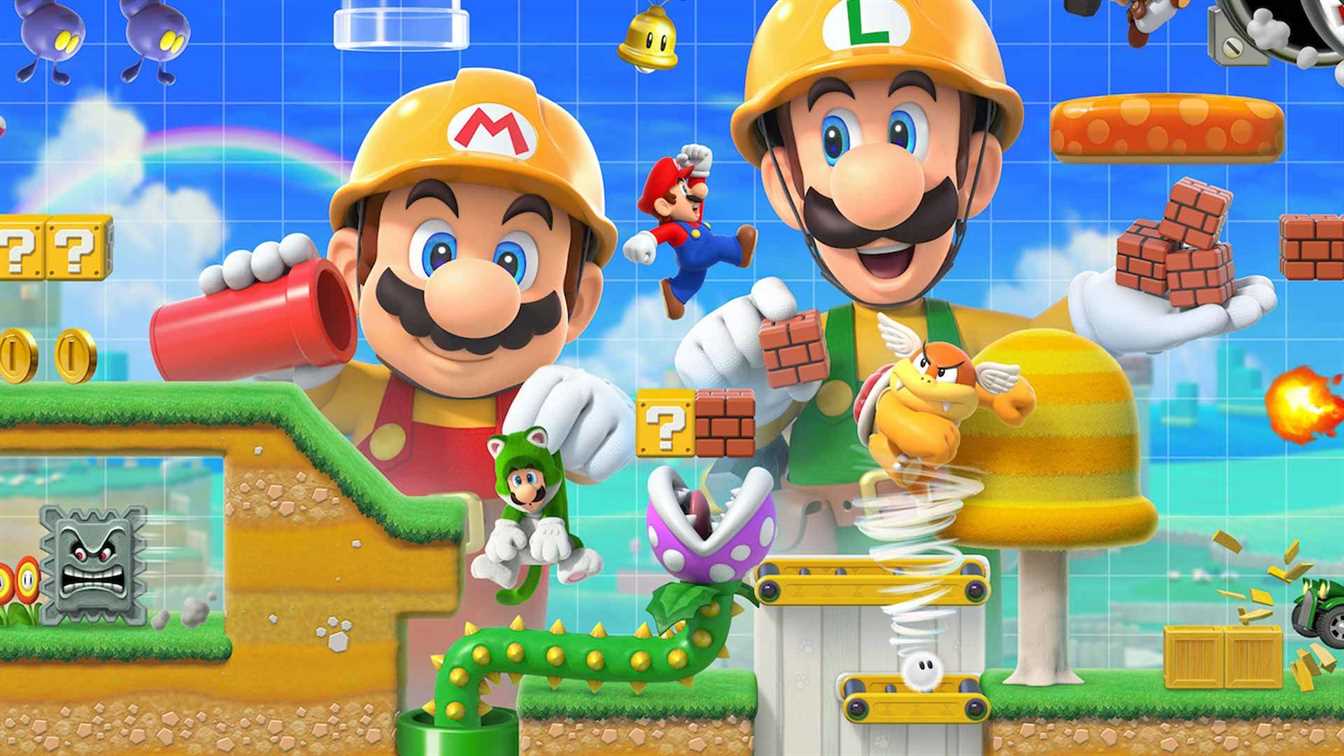 Super Mario Maker on the Wii U had been a phenomenon across the world, being immensely successful. The game allowed anyone to push their imagination to the limit and try their best at completing stages built by themselves or by other people. This created an endless amount of fun one can play for as long as they want and not get tired. Much more likely that they'd get angry at someone's creation and take a break. Super Mario Maker 2 follows the same philosophies but allows players to be even more creative and free than ever before.
From the most classic to the most modern Mario game, you can use dynamics from different games in your stages and shape it to your will. If you wanna relive your favourite game in a new light, this aspect is simply wonderful. The game seems to be centred around appealing to every Mario fan out there, pushing their imagination to the limit.
Review of Super Mario Maker 2, Nintendo's Mario Stage Builder Sequel
Even though Super Mario Maker 2′s main focus is on stage building, a scenario is also a part of the game. Actually, we can say that it would be wiser to play through that before jumping into the stage building as it would be a nice and easy practice. Immediately trying to build stages might be overwhelming. In the story, the Mushroom Kingdom's royal castle collapses and it is up to you to fix it. As you progress through the story, you gain coins and use those coins to put the castle back together bit by bit. The story gives space to all kinds of worlds, giving you a short taste of what you can mess around with. Once you complete the story mode, that's when Mario Maker truly begins.
The Switch's touch screen helps immensely with the stage building process. You are able to choose any setting, props, hazards, platforms or whatever you like. You can simply drag it and customize easily. You are also able to add different sound effects, adding even more fun aspects to your stages. It could be something like a horn honking as you jump onto a platform or break a block.
The most used props are listed at the top panel and a search button is placed at the right side. Here, you can see all the hazards and various other elements you see in Mario titles. that didn't fit into the top panel. You can find everything from giant cannonballs to the fish enemies that you could find in underwater stages. You can even acquire the cape from Super Mario World that you just cannot forget. There is really an infinite diversity that you can use to colour your stages with. Moving platforms, interactable buttons, fiery platforms, you name it. This sounds very overwhelming when you first start building stages but it is very easy to get the hang of.
The real fun begins when you go online, however. Witnessing other people's creations and running through them creates an infinite amount of fun. Or anger. Some people create some stages that really feel like torture. Even still, this mechanic can have you playing the game endlessly, never getting bored or tired and being amazed at people's creations. They also probably feel the same way about your own! The only problem with the online system is the lag you might experience at times, resulting in some frustration.
In summary, Super Mario Maker 2 has managed to be one of the most unique games that you can find in the industry. It has some minor problems but they are easily overlooked when considering the plethora of fun this game has to offer. This game is a must-play for Nintendo Switch owners as you can invest all your free time into this game, playing other people's creations or pushing your head to the limit with your own.