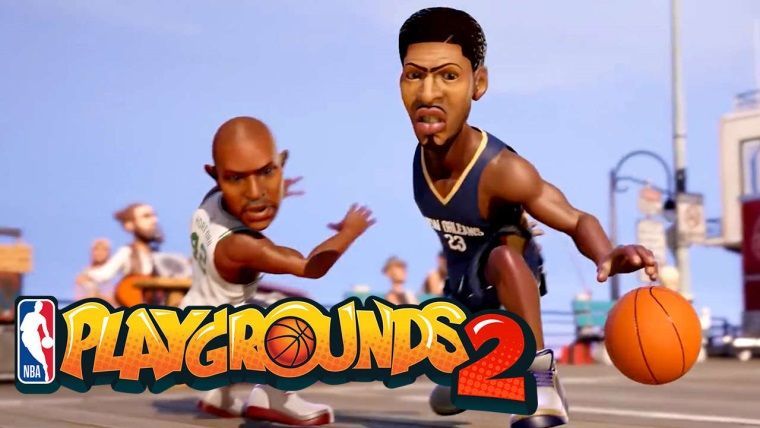 You're interested in basketball games, but don't want to deal with complicated key combinations? You are not familiar with words like field defence, screen, isolation, transition? Do you want to sense the nostalgic atmosphere of the game arcades in your room? The NBA 2K Playgrounds 2, developed by Saber Interactive and published by 2K, is the ideal game for you with its easy key combination (as easy as possible), simple gameplay dynamics (how simple it can be). However, do not keep your expectations too high. So let's check our NBA 2K Playgrounds 2 review.
NBA 2K Playgrounds 2 Review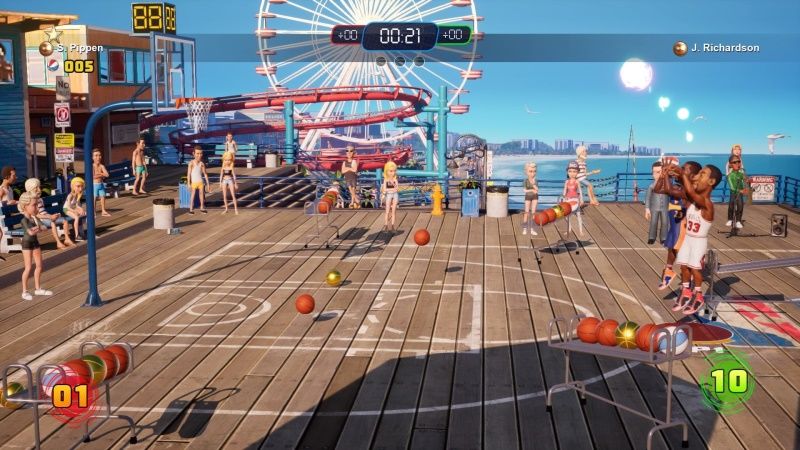 NBA 2K Playgrounds 2, which stands out with its arcade gameplay dynamics, stands out with its very simple scheme. The old ones know, you could do fancy moves just by pressing 2 or 3 buttons while playing a game in a game arcade, NBA 2K Playgrounds 2 is giving you the same experience with its easy key combinations. In the game, all we have to do is to shoot as many fantastic baskets as possible. The acrobatic dunks you do can also have a negative impact on your opponent while it is affecting you in a positive way.
For example, when you are on a streak, you can create an effect like black magic on your opponent. Or, if you successfully defend for many rounds, your team's basketball hoop freezes. This means that your opponent has to shoot many baskets one after another to break the ice on the top of the hoop. These fun dynamics have brought diversity to the mechanics of gameplay. However, these dynamics do not feel very adequate. You feel like there is a lack of gameplay mechanics.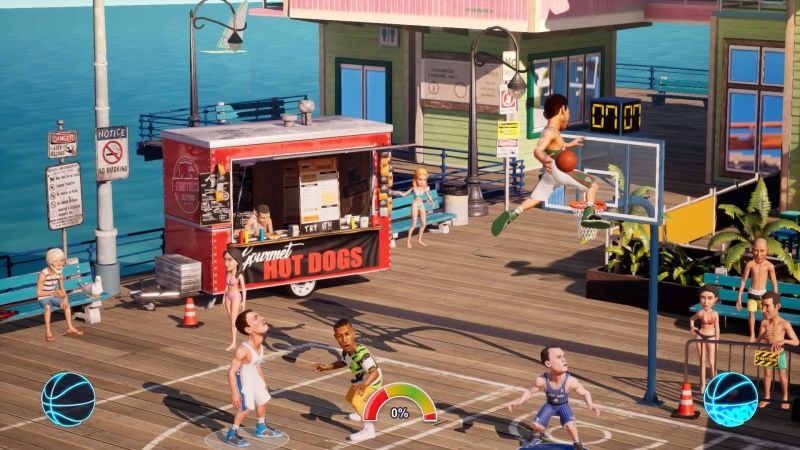 In the game where there are many basketball players, we start with the limited basketball player cards. We are able to open basketball player cards like loot box dynamics and use those basketball players we get in matches. At the end of the matches, the level of our basketball player increases and we earn some in-game money. We can use this in-game money to open new basketball player cards. But if you want to have basketball players like Michael Jordan, Allen Iverson, Kobe Bryant, Stephen Curry, you have to save a crazy amount of money, we could say.
In the game, we can participate in online matches and competitions. But I can't say that the 3-point competition is fun. NBA 2K Playgrounds 2 is an arcade game, but it doesn't make you feel like you're shooting. We can choose an NBA team and arrange a season tournament. We can invite our friend online and play the whole season together if we want to.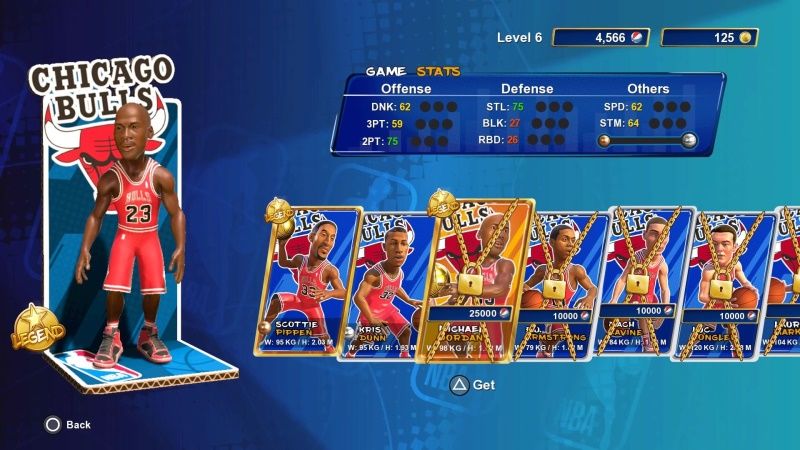 While the NBA 2K Playgrounds 2 follows the traces first game, you can't find much of the fun of the first game in the second game. The gameplay dynamics of NBA 2K Playgrounds 2 is simple and fun. A street basketball arcade game which anyone can play. A game for all ages. But the content is so inadequate so that the gameplay time is not so long. The dynamics such as the 3-point competition looks like a meaningless game mode because they are not fully placed in the arcade structure of the game.
There is no fun element in the game except to make fancy moves. You want to do these acrobatic moves with popular basketball players. However, the game does not allow it in the first place. You have to save in-game money and open star player cards. I doubt that you are going to play as long as it takes to save that much in-game money because of the lack of content. Or you must make micropayment and buy player packages. So we are faced with micropayments in this game. NBA 2K Playgrounds 2 is missing content, though it's fun with arcade gameplay mechanics.