Game Review
Far Cry 6 Review: Are You Ready for Revolution?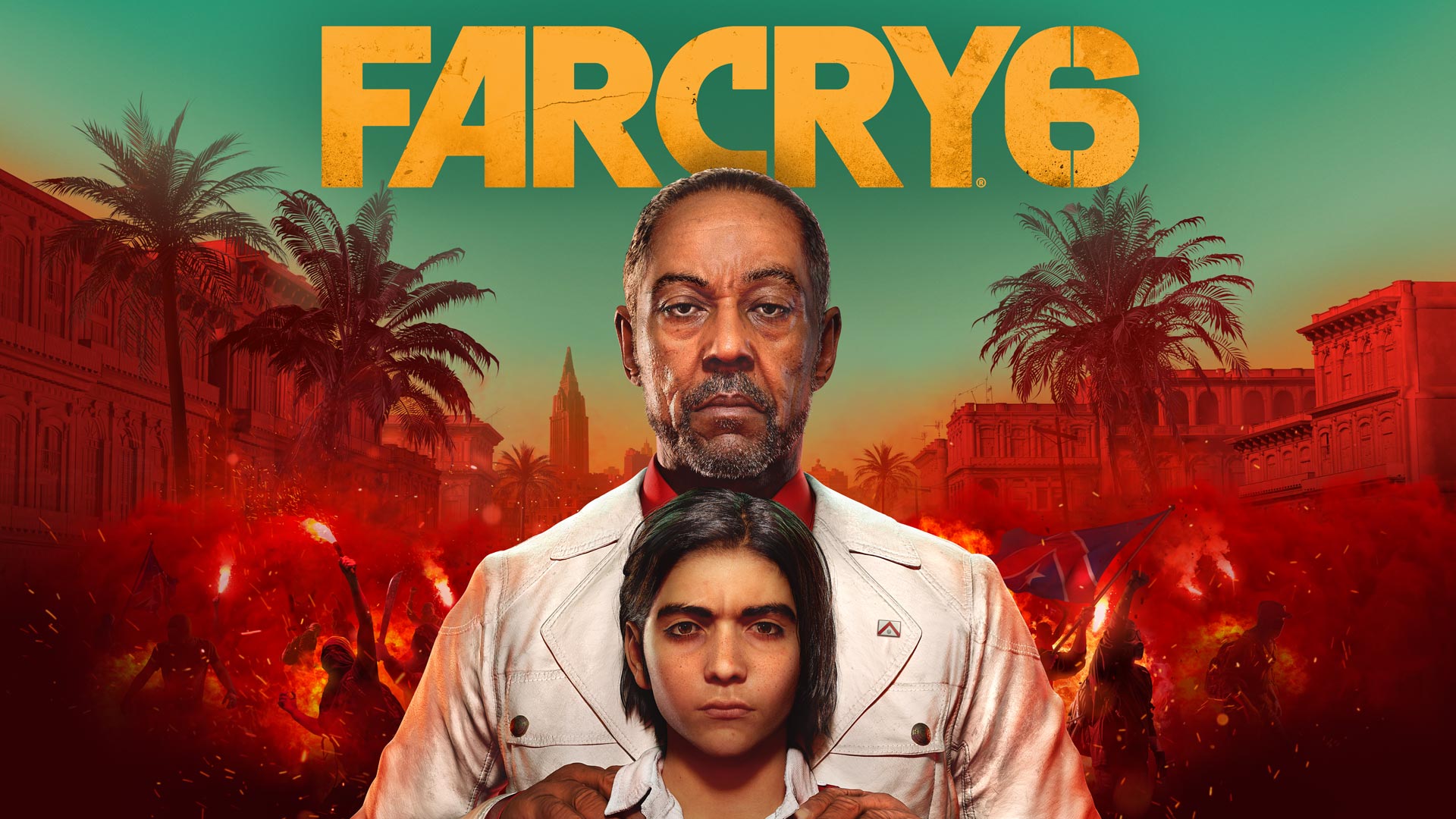 The new game of Far Cry, one of the serial games of Ubisoft, will finally be out. In our Far Cry 6 review article, we take a look at the general dynamics of the game together. The Far Cry series, which entered our lives with Crytek GmbH in 2004, left Ubisoft after the developer company declared its independence, transferred all the rights of the series to Ubisoft and continued on its own path with Crysis. After this process, Ubisoft fell into a short space to lay the foundations of the Far Cry series, one of the best brands in its hands, and then, with the new team they established, they launched Far Cry 2 with Dunia Engine, a CryEngine-based game engine, in 2008.
Far Cry 6 Review
That period or that generation; Reboot, Remake and Remastered productions were not very popular. The Far Cry series, which was not rebooted, was partially rebooted with Far Cry 3, and the foundations of the next Far Cry were laid with Far Cry 3. Far Cry 3, which took its place on the market in 2012, was considered one of the most solid Far Cry games, as well as being one of the best FPS games of the year for many players even today. Considering that the foundations of the next Far Cry game were laid according to this game, we can say that the main reboot of the series is Far Cry 3. From that day on, everything changed for the Far Cry series.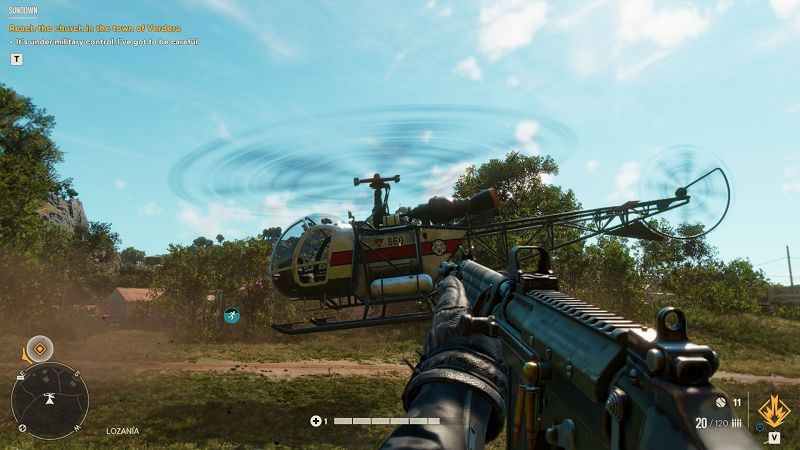 The series, which returns to its essence and foundations with Far Cry 3, which takes place on a tropical island under pirate invasion near Bangkok, followed two years later in an imaginary country called Kyrat in the Himalayas, and then in an imaginary state called Hope County on the Montana side of Central America. had appeared. This time, we start the game in Yara, an imaginary country on the Caribbean islands.
El Presidente
The first thing that draws our attention in the game is our bad character, as in the previous three basic games. In other words, Anton Castillo, nicknamed "El Presidente" in the game.
Gustavo Fring aka Giancarlo Esposito, whom we know in Breaking Bad and its spin-off series Better Call Saul, plays Castillo. This time, they use Giancarlo Esposito, the actor we know from Breaking Bad and Better Call Saul, instead of the original characters they created from scratch like Vaas Montenegro (Far Cry 3), Pagan Min (Far Cry 4) and John "Father" Seed. This is the aspect of Far Cry 6 that attracts the most attention and attracts the players.
If you remember; After Kevin Spacey, who played as the main villain in Call of Duty: Advanced Warfare, the role of Kit Harington, whom we know in Game of Thrones, in Call of Duty: Infinite Warfare was criticized by some people for using famous actors as a bonus. I haven't seen a similar comment on this subject yet, but in my personal opinion, although I agree with the originality of the previous characters in a way, I think it can be impressive to see some important actors. In fact, given the geography and culture of Yara in the Caribbean, I think Esposito is a great choice. Another unknown actor could have been used instead, but it would not have had this effect.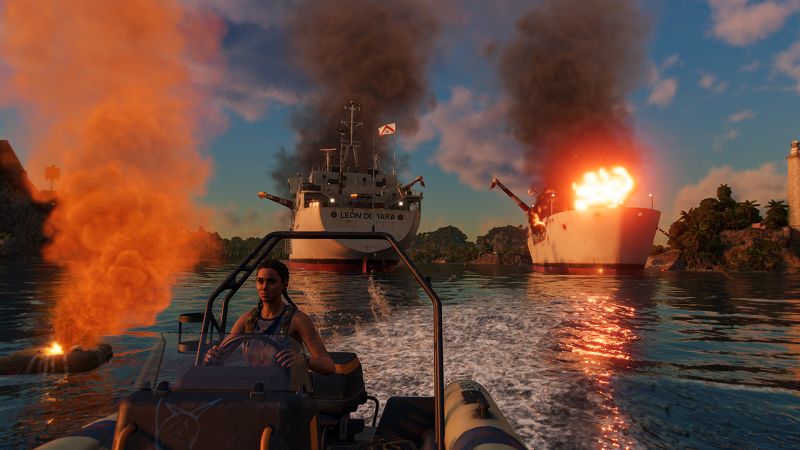 Our dictator Anton "El Presidente" Castillo appears in Yara with his son Diego, who has gathered everything under one regime, has drawn the army to himself, and is trying to raise the police to follow his own rules in a regime that has been neutralized or discredited. This time, the game does not focus only on bad characters. In other words, we were starting out as an FPS player in Far Cry 4 and 5, but who we were and what we were was not exactly clear. In Far Cry 6, we see a lot of our main character, Dani, in the cutscenes, and we witness his dialogues, attitudes and movements, and his interactions with other characters, as it should be in a game.
Dani
At the beginning of the game, it is possible to choose only two characters as Dani, male or female. At that moment, I made the choice of a male character, but in general, the game is based on a female character. In fact, Dani is the first woman we've directed in the series. Who we choose in the elections does not affect us negatively, but I recommend you to choose the female character. In addition, the Turkish-Canadian actor named Nisa Gündüz, whom we saw in the first promotional trailer of the game and the intro to Far Cry 6, gives life to Dani Rojas with her voice.
There is only a choice of men and women in the game. As in the previous game, it is not possible to make choices such as hair, beard, eyes, nose, in short, face line. There are two characters available to you. You are either male Dani or female Dani. You determine it when you read the ID in your hand. After choosing a female or male character, the character you choose appears on the main stage and you start the game. In the production inspired by the Cuban events, although this situation was initially rejected, although it was predicted that it would be based on this dictatorship, it was initially rejected, and then the screenwriter of the play, Navid Khavari, made statements implying that the game would be political. In his statement on the Ubisoft Blog, he put the final point by saying "Our Story is Political" clearly and unequivocally.
Castillo, who appears as an oppressive father who even imposes his own thoughts on his son Diego, over all of them, with the one-man authority and regime he is over, all the conditions that led to the rise of fascism, the costs of imperialism, forced labor, oppression, injustice, the media's sole proprietorship. On the one hand, the fact that it is based on Yaravision, censors and the difficulty of going to other countries, difficult visa applications, the need for free and fair elections, LGBT rights, sexism, the worthlessness of the Yara peso in the game against other currencies, offers us all the bad conditions that should not exist in a country.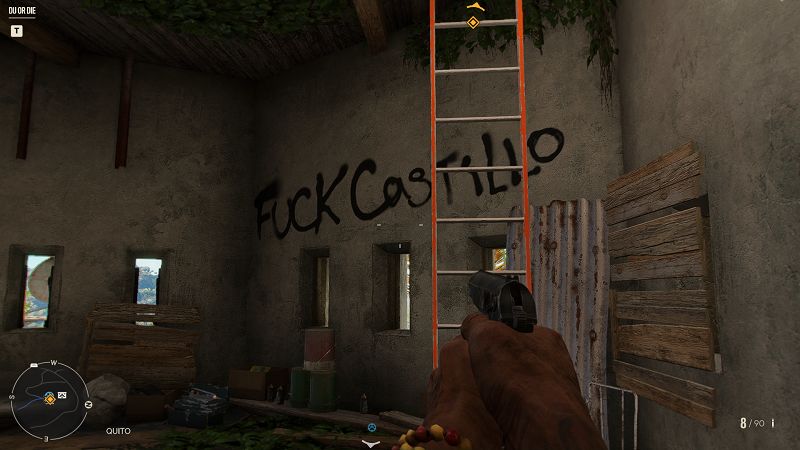 As a result of all these pressures, these revolts arise. In fact, these revolts reveal a modern revolution. They not only thought of all the details that could happen if similar situations were experienced today and in similar regions, they went there personally, talked to real guerrillas, learned by experience and transferred them to the game. In other words, this production presents us a story that centers on a revolution and learns by living the scenario around it.
Yara Island
In the poisoned political zone of Yara, we start the war with Dani Rojas, a member of the guerrilla organization Libertad. In these complexities, we find ourselves in many deep events. We are playing a character who comes on vacation like in Far Cry 3, a person who returns to his hometown like a tourist in Far Cry 4, or a character who is a local and a real citizen of the region compared to the police officer who lands in the region in Far Cry 5. Everything starts right in the civil war.
Castillo, who holds the entire regime, causes a great nationwide revolt with his efforts to bring his son Diego to power with a father-to-son system. In fact, these are the reasons that ignite the heavy conditions I mentioned in the previous lines. As if all that wasn't enough, Castillo has Viviro, which we'll call a chemical weapon. This product, which is obtained from harmful chemicals and genetically modified tobacco plants, is a drug that initially treats cancer, but later it turns into a weapon. As the screenwriter I mentioned earlier, Navid Khavari, who has beaten cancer, we cannot be wrong to think that he transferred this scenario from his own life to the game.
Again, this Viviro is very similar to the weeds of Vaas and the herbal medicine John Seed used on his cult of self-worship, Eden's Gate. If you ask why I always give examples from old games; they are the same… The names are different. The procedure is the same. We even raid a Viviro tobacco plantation and it's the same episode in Far Cry 3 where we burn Vaas' weeds.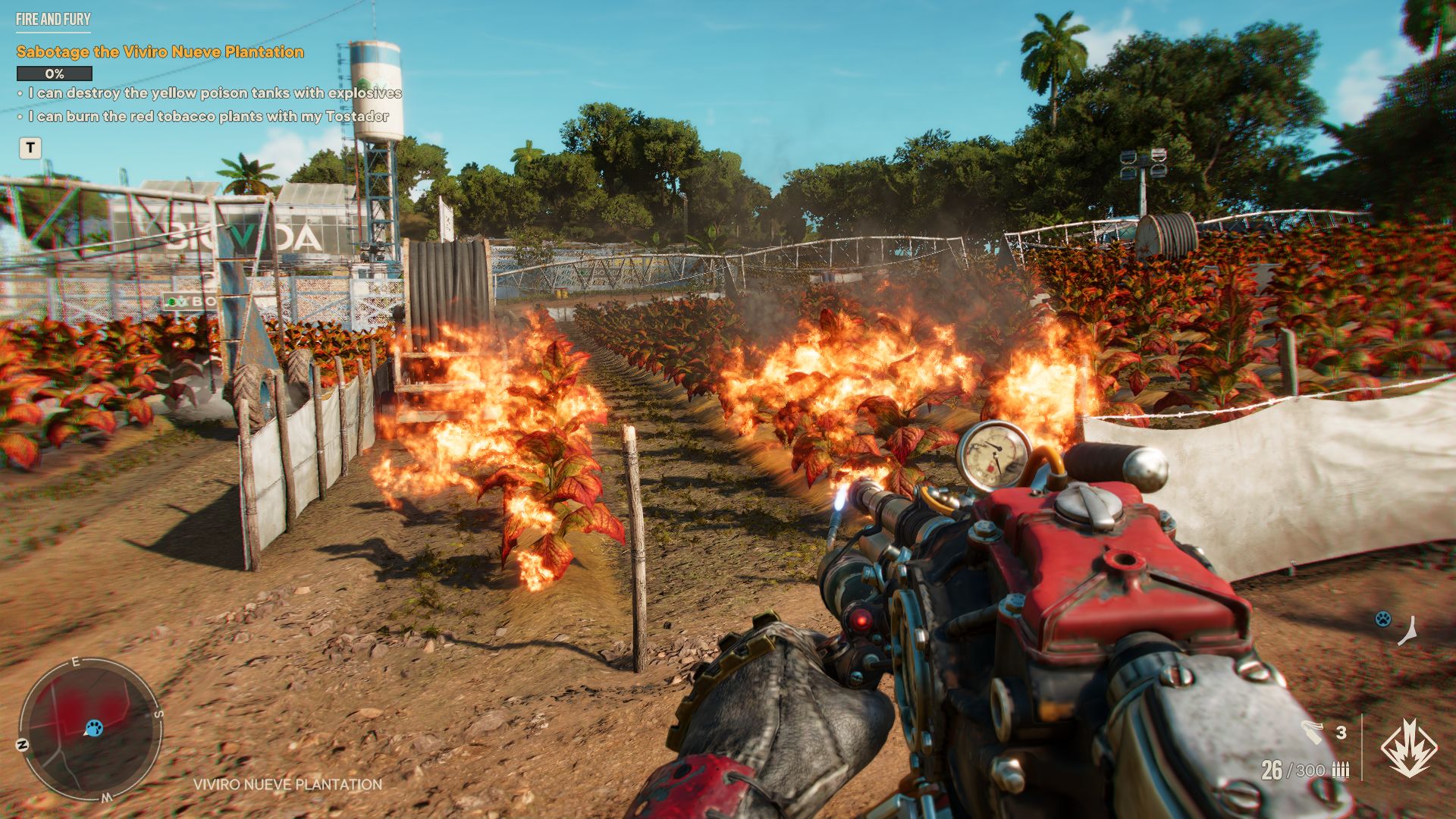 Far Cry 6: Map
The map in the game is so wide that even if you have many things to do, it is not overlooked that some regions are officially created just for creation. I'm sorry, but there are similar buildings and objects added to the map, like playing The Sims, in places I go hoping to see something different here and there. I was hoping to find Easter Eggs that refer to the Cold War era. I even said I would find it first and present it in this review, but… I couldn't find it. Maybe there is, I don't know. My point is that; You don't feel like doing much research. But you may still want to explore regions.
However, don't let what I say make you think badly. There are more beautiful and important places to explore in Yara. We even have a city.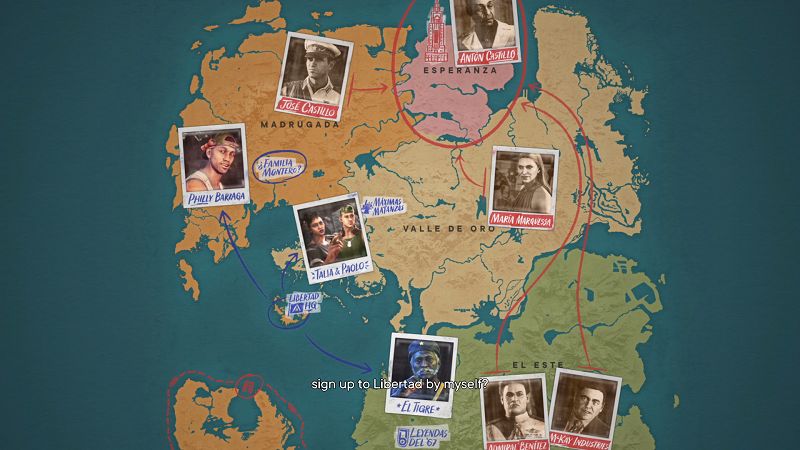 Despite all this, there are many parts of the game to criticize. So, as "The Original Ubisoft Game", we went back to similar and repetitive events that we see in the usual boring Ubisoft games, as if playing a Far Cry with a different mode and a changed map. Ubisoft I love you and rightfully criticize you. Please, I beg you, quit this tradition. Removing the radio towers from the game earned you a lot of respect, but in a game with such a scenario, pay attention to the gameplay and missions as well as all your care. Do not offer similar work that we do in other games. Submit it if necessary, but keep it short. Again, stealing trucks, taking them from place to place, other small thefts or assassinations… Although the place in Mafia III is not as boring as the raids, sometimes it really feels like a waste of time.
Far Cry 6 Craft System
I find it very stable to keep the Craft system in the game almost at the same level and the same as other Far Cry games. Although most of us are familiar with the crafting system of this series since Far Cry 3, the game's first missions have a main scenario story based entirely on teaching it. There is a system that is taught as you play, not as if you are training. This is a good decision. There is a "Amigo" part in the game. In this, we can manage our amigos, that is, the animals we choose as loyal friends. Like the animals we chose for ourselves in Far Cry: Primal.
We get these amigos over time as we progress through the main story. For example, our crocodile Guapo walks around with us and attacks the enemies, and according to our wishes, he carries their weapons with his mouth like a dog and brings them to us. Since the crocodile is an animal that lives both on land and in water, we can direct it there when we cannot enter the water. We have many amigos like Chorizo, Chicharron, Boom Boom, which are dogs, roosters, crocodiles or other animals. As I said, you can make them your amigo as you progress through the story and occasionally come across.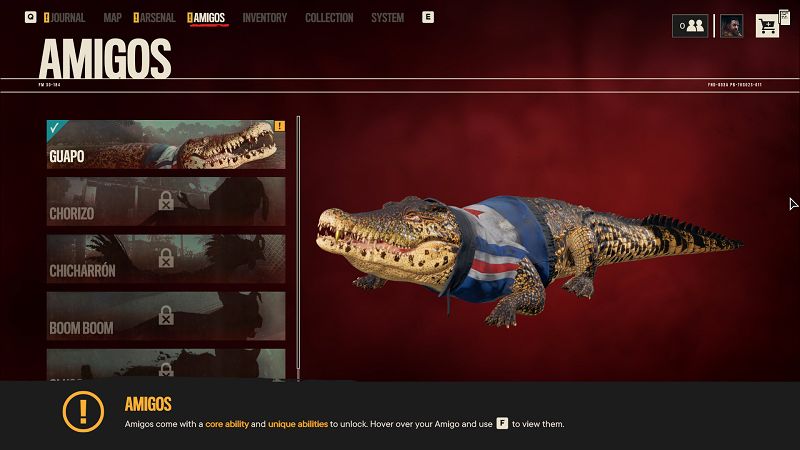 Weapons in the game are unlocked according to your level and are available with options to buy with Yara pesos. In general, similar modifications and weapons are included in the game. Apart from all these, some weapons are made with items collected from the environment.
Cars
It would not be possible to make a Far Cry 6 review and not mention the vehicles. In terms of vehicles, we are alone with classics such as Chevrolet, Ford, Pontiac, Buick, Dodge, Studebaker and Plymouth, which tell the era of Fidel Castro, which we have seen in Cuban-themed films and documentaries. This provides a very enjoyable driving experience. Another feature is the ability to summon vehicles from the weapon selection menu. Our guerilla group members can bring the vehicles to us with a single click when we need them. So there is a car call feature as well. In other games, I used to run, jump, and jump around to find vehicles. This was annoying sometimes. This time, we can call our vehicles as lak, but the truth is that they respect the rules. In such an environment. You cannot pick up your vehicle outside the driveway.
Horse riding is also at the top level in the game. In Far Cry Primal, we rode many animals by making them mounts according to the period. This time, we ride like an Assassin's Creed or Red Dead Redemption. Horses really do work. We need horses while climbing the challenging canyons and mountains of the island. It doesn't matter, as if the horses were put in person from Assassin's Creed Oddysey. A new model would be nothing but a waste of time.
For the first time in the game there is a city. A city that is shown gloriously in the trailers. We see this place briefly at the beginning of the game and towards the end we step into the city to reach our dictator living in his palace there. Other than that, everything takes place on the island. You can go to this city area called Esperance by plane or helicopter that you take at your campsite. Do not expect anything like New York that came out after the first Crysis. When I first saw the city, we said how beautiful the graphics were, but I did not experience that feeling.
The campground is quite large. Like Dutch in Red Dead Redemption 2, we all have a campsite set up in a secret area away from the dictator Castillo. Here, on the other hand, some humanitarian work is being done with our guerrilla team. One group is busy with food, another group with clothes, another group with weapons. It is also possible for us to donate some of the herbs or meat we collect around to the party where the meal is optional. This topic is not recorded as in Red Dead or I could not see it, but it provides progress in personal level. When you complete a challenging task, the people around you honor or celebrate.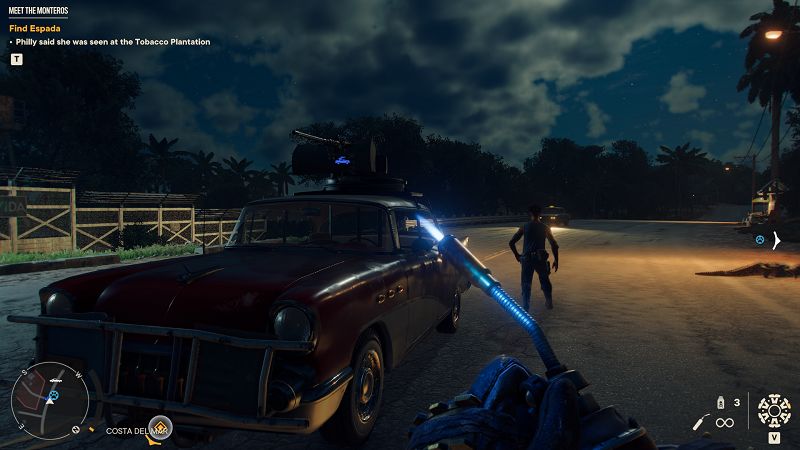 Conclusion: Is Far Cry 6 a game worth buying?
I hope that I have explained almost everything that can be explained about Far Cry 6 in my Far Cry 6 review, but I must say clearly and precisely that the game is similar to Far Cry 4 and Far Cry 5. Worth buying and playing, but is it very important? In this period when everyone is focused on Online productions and we are having trouble with games with Story mode, Far Cry 6 has been very good for me. Although some missions are repetitive, I have played this in previous games, it feels like they have modded the city, but it offers you what it promises.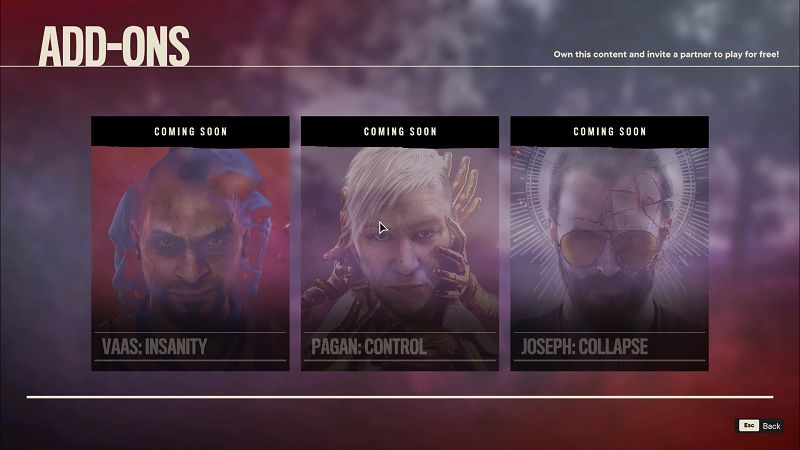 By the way, I played the game on the PC version. It is really very, very successful in terms of optimization. When I think of Ubisoft, I think of games with optimization problems. Even though I installed the HD Texture pack and maxed everything, I didn't experience any stuttering. I can't say my system is exceptionally great. I played with an above average gaming laptop, but it's a fully optimized game nonetheless. Unfortunately, I did not have the opportunity to experience the other mod side of the game, because I played the review version of the game and when I tried to enter that mode, I got a warning message like "The game is not yet on the market".
I hope you enjoyed our Far Cry 6 review. Stay tuned, enjoy.