Game Review
Super Mario Party Review: Let's join to the party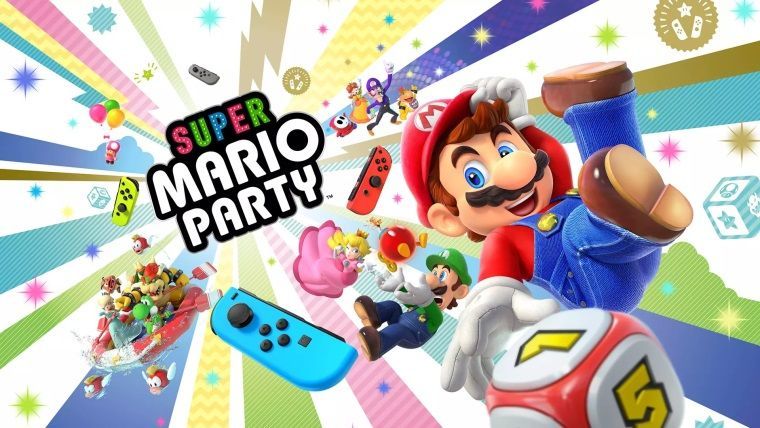 Super Mario Party is a party game that becomes even more enjoyable when you play with your friends. So I can say that you'll get bored if you play solo but as the number of players starts to grow, you are starting to have fun. In addition, there are so many game modes in it, you need to spend a long time trying all these modes. Now let's talk about the pros and cons of the game with our Super Mario Party review.
Super Mario Party Review
Super Mario Party is a game that has references to the Mushroom Kingdom and has mixed popular PC games together. Also, the game has different puzzle-oriented or mini baseball tournament activities. We start the game by choosing one of the characters we are familiar with. After we choose our character, we need to choose the difficulty level. This choice is very important playing against artificial intelligence. Because when you choose the hard mode, your opponents show no mercy on you even though they look cute and funny.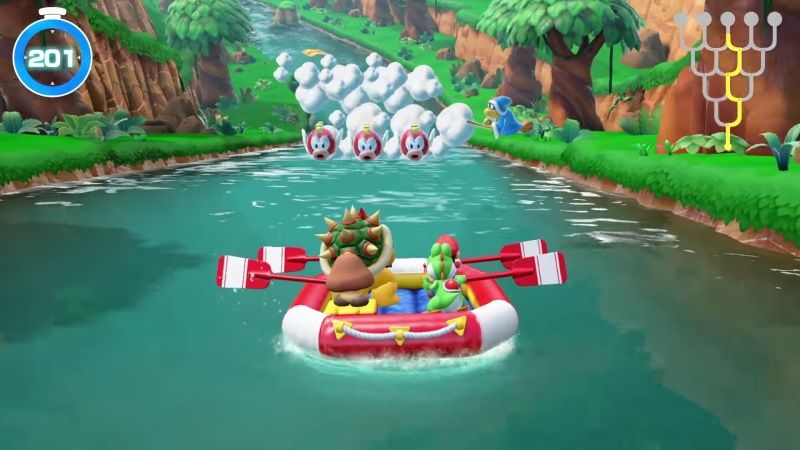 As I said at the beginning, the game becomes more fun when you play with your friends. You can already play the game multiplayer thanks to the Joy-cons. More Joy-cons means more players. It is even possible to play some games by placing 2 consoles side-by-side. Of course, you can play the game in TV mode, but it is more enjoyable when you gather around a table with your friends and play together. You can play some of the mini-games by turning the Switch vertically and horizontally. There are even mini-games that change with the player's point of view.
After selecting the character and the difficulty level, we are facing a screen that we can call the game's menu. All the mini-games I've just mentioned are listed here. You see different stands that contain different games just like a carnival. It is possible to play any game you see here. Before you start the game, you need to watch an introduction part of the game you chose. This part may be a little bit annoying, because it moves very slowly, and you are forced to watch these parts in each game, you feel like you are wasting your time. Fortunately, you can easily focus on the game when you are done with the introduction part.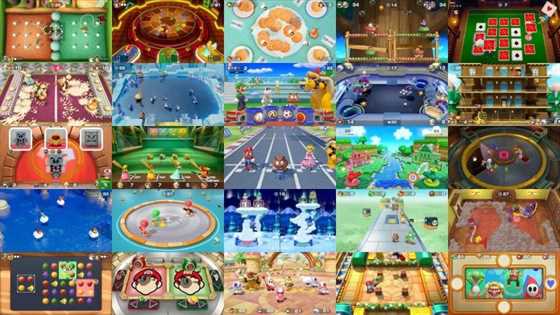 In addition to these mini-games that are playable in the beginning, there are some games and regions that you can unlock with your points. As you gain points, you see you unlock new areas in the game menu. I can say that the Super Mario Party succeeded to make the players feel the progress and victory.
Let's talk about little game modes because it has a pretty wide range. There is a lot of different type of mini-games that are depending on the team-play, competitive-oriented and more. The main game has dice mechanics like Mario Party or Parthner Party. You can play these games as teams. Just like in monopoly or similar games, you throw the dice and according to the dice you throw, you move on the playing field. You need to reach the main target and there are some bonus missions along the way. The best part is that you can play mini-games in this mode. So let's say you've rolled the dice and you've moved a certain square, you can compete with your opponent in a mini-game if that square is leading to a mini-game. You or your opponent get an advantage in the main game by winning the mini-game.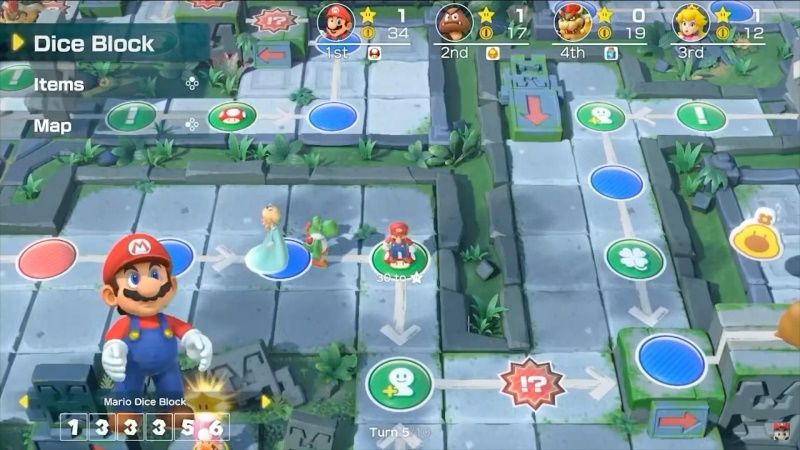 The more players, the more fun
Puzzle-oriented games and the rafting mission that you play as a team are my favourite parts of the game. You can play the rafting game again and again because the map of the game is branching a lot. You have to row at the same time to direct the boat in the right direction, it can be full chaos if you are playing with 3 other people as a team. But this is the fun of the game.
In the puzzle part, I should say that it is very enjoyable to combine the pieces made of pixels. Let's say there's a Yoshi figure made of pixels. You try to combine the pieces correctly by pushing them with your character. There are also Rubik's cube-like puzzles in this style and they are all made quite enjoyable.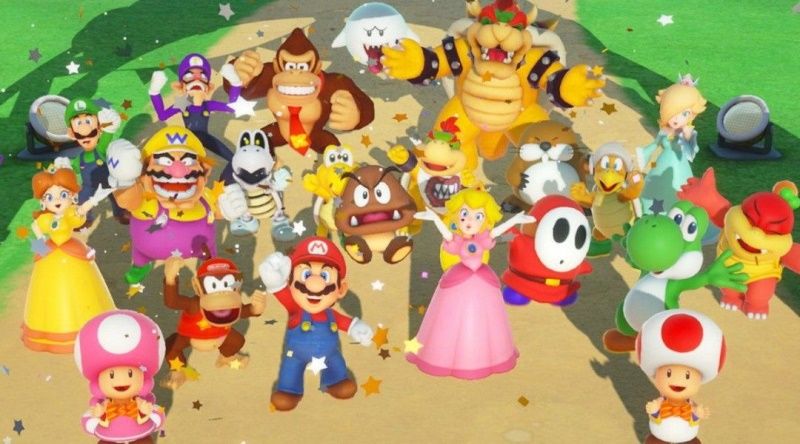 On the graphics side, we are facing a quality that we are familiar with the Mario games. Mario and his friends, who already have similar designs, have the same appearance in this game. Control mechanics are depending a lot on the Joy-cons. Apart from the Joy-cons, as I mentioned earlier, there are missions that you have to turn the device in order to complete the mission.
Super Mario Party is a completely party-oriented game, as the name suggests. So you get very bored when you play alone. The mini-games are fun for the first time when you play with your friends but it becomes boring too when you play it again. You only play your favourite mini-games. This situation causes to make the game become ordinary in a short time. In short, the game is quite enjoyable when you play it with your friends once in a while. Hope you enjoyed reading our Super Mario Party review. And you can also read our Super Mario Maker 2 review.