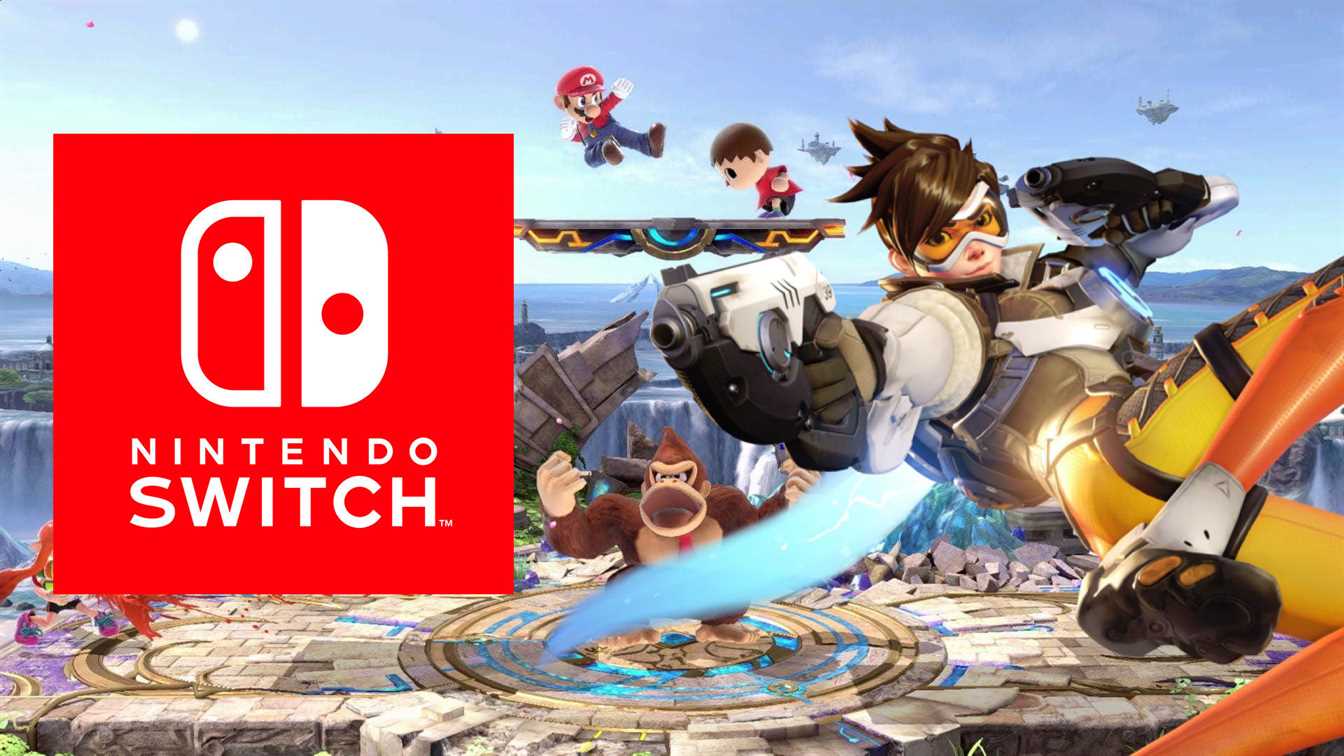 Overwatch on Nintendo Switch was a good experience. Knowing that you could play it everywhere you want feels good. But lack of 60 FPS of gameplay and low graphics quality on a docked mod with big screen feels kinda sluggish.
The game developer Blizzard, which became famous with the discussions of recent years, gathered serious reactions with the mobile version of Diablo announced at the previous BlizzCon. Apart from WoW and Overwatch, Blizzard has gone to different platforms to protect the brands that they have. As a result, OverWatch was recently released for Nintendo's portable game console Switch. Is Overwatch good on Nintendo Switch as well as the PC and consoles?
First of all, I have to underline that it looks quite nice Nintendo Switch version of OverWatch. It would be wrong to compare the graphics with other devices, but the game offers a quality equivalent to the low graphics quality settings of the PC version. The textures are pixelated and lost their sharpness. But considering the size of the screen on which it is played, this is not a problem. When you place the switch in the dock and play it on the big screen, the graphic quality is tiring. But the real problem is not the quality of the graphics. In an action-based FPS like OverWatch, where we need to move fast, it's annoying to get 30 frames per second. It is difficult to transfer sudden reflexes to the game.
Overwatch brings several features specific to the Nintendo Switch platform. One of them is that we can play the game portable. The other one is that we can use motion-based controls. If you've played motion-supporting productions like Splatoon 2 before, you'll be comfortable with Overwatch in Switch. When you get used to this type of control, it can be very easy and enjoyable to play. I'd say you'd better try it.
The Nintendo Switch version of Overwatch is identical to the console and PC versions in terms of content. All maps, characters, champions, game modes, skins, sprays, sounds, etc. completely the same with the other platforms. Even the highly controversial loot boxes are also one of the features available in Switch.
Overwatch, which is a team-play-oriented game, lacks communication can seriously impact performance. It is not possible to communicate by your teammates, because, Switch doesn't have a keyboard. But the producers allowed voice chat without the Nintendo Switch phone application. In this way, you can talk to your teammates.
On the sound side, Overwatch also offers the same experience as the PC and console versions of the game. There is no shortage on the quality side. However, communication is always active, that's why you can prefer to play with headphones as much as possible. It wouldn't make sense to disturb people around you because of shouts.
The game does not have any features that make you think you are missing. However, I would expect it to come with a few special contents for the Nintendo Switch. On a platform with legendary characters like Nintendo, maybe a new platform-specific hero could be found. Or a new map in the universe of Nintendo games would be a very stylish move. Personally, I'd like the see a character like Super Mario to be in Overwatch as a hero.
Long story short, the Nintendo Switch version of Overwatch may not be enough to please those already playing on PCs or consoles. The 30 FPS gaming experience is not enough. But those who have never experienced the game before can give a chance to Overwatch.