Game News
Supremacy 1914: Now cross-platform compatible!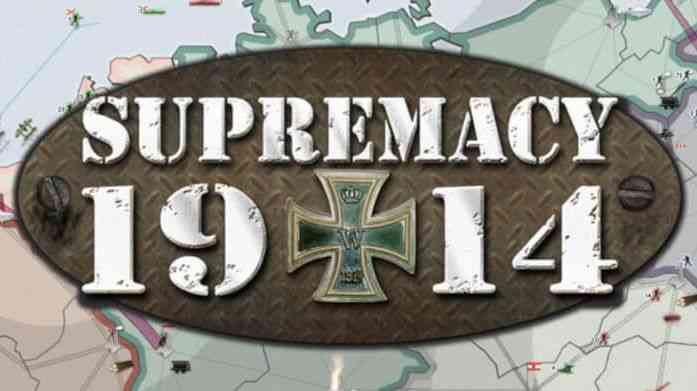 Browser game Supremacy 1914 from Bytro is now available for mobile devices and enables cross-platform play for players. Last week's release marks the second mobile game release on both major mobile platforms after last year's successful Call of War launch. This turns Supremacy 1914 into the second genuine MMO grand strategy game available for mobile players on smartphones and tablets.
Supremacy 1914: Now cross-platform compatible!
Online games developer Bytro is consistently following their strategy to create the most advanced cross-platform strategy games around the world. The mobile apps of Supremacy 1914 mark another important milestone in the company's history as it's the second step towards a completely new version ofSupremacy 1914. The first step was a major graphic and engine update end of last year.
In Supremacy 1914, you become head of a mighty nation in precarious Europe after the turn of the century. You face the challenge to become the undisputed sovereign leader of the whole continent using smart diplomacy or simply the brute force of your glorious armies. Strategists can play private rounds with friends or against competitors from all around the world, completely free of charge. Already more than 4.5 million players have registered for this strategy game by Bytro. Supremacy 1914 won the Audience-Award in the Browser Game of the Year-election.
Veteran grand strategy players will see their strategic skills be put to use on the battlefields in this huge World War I game, battling with economy, armies and the ever growing threat presented by opponents. Players can play as Wilhelm II or change history however they like. In Supremacy the imagination and skill are the only limits! Up to 500 players can compete in real time on historical and fictional scenarios.
FEATURES
? Real Time Multiplayer
? Up to 500 real opponents per map
? Realistic distances and unit movement
? Multiple maps and scenarios to play
? Historically accurate troops and vehicles
? Experimental weapons and units of the time
? Frequent updates and new content
? Forge alliances with other players
? Win together in coalitions
? Play on all of your devices