Game News
The Division 2 Will Get More Additional Content This Year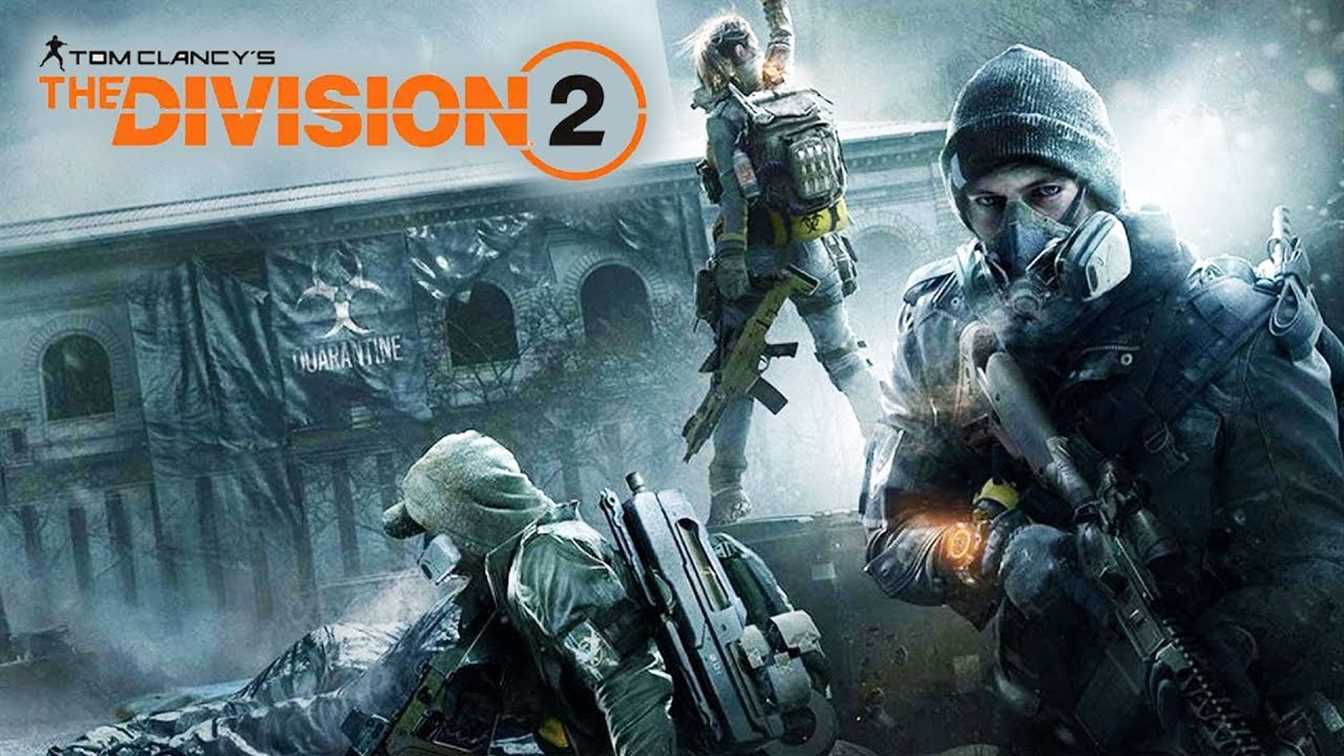 The French game developing company Ubisoft announced that the team behind The Division 2 will release more content in 2021.
The Division 2 will have more additional content
The development team was happy to announce to bring more content to their latest title The Division 2. besides the Resident Evil cross over content, there will be other new content to enjoy in the game this year. The developers also state that this was due to the "continuous passion and support which enables us to continue to build upon The Division 2 experience." as they say.
Eventually, the Update 12 was supposed to be the last update for Tom Clancy's The Division. But with the huge support of the gaming community, they are eager to develop more fresh new content for their game. We still don't know what the upcoming content will be about. All we know is that it will be available this year. So we will be here to keep you notified if some news comes up about it.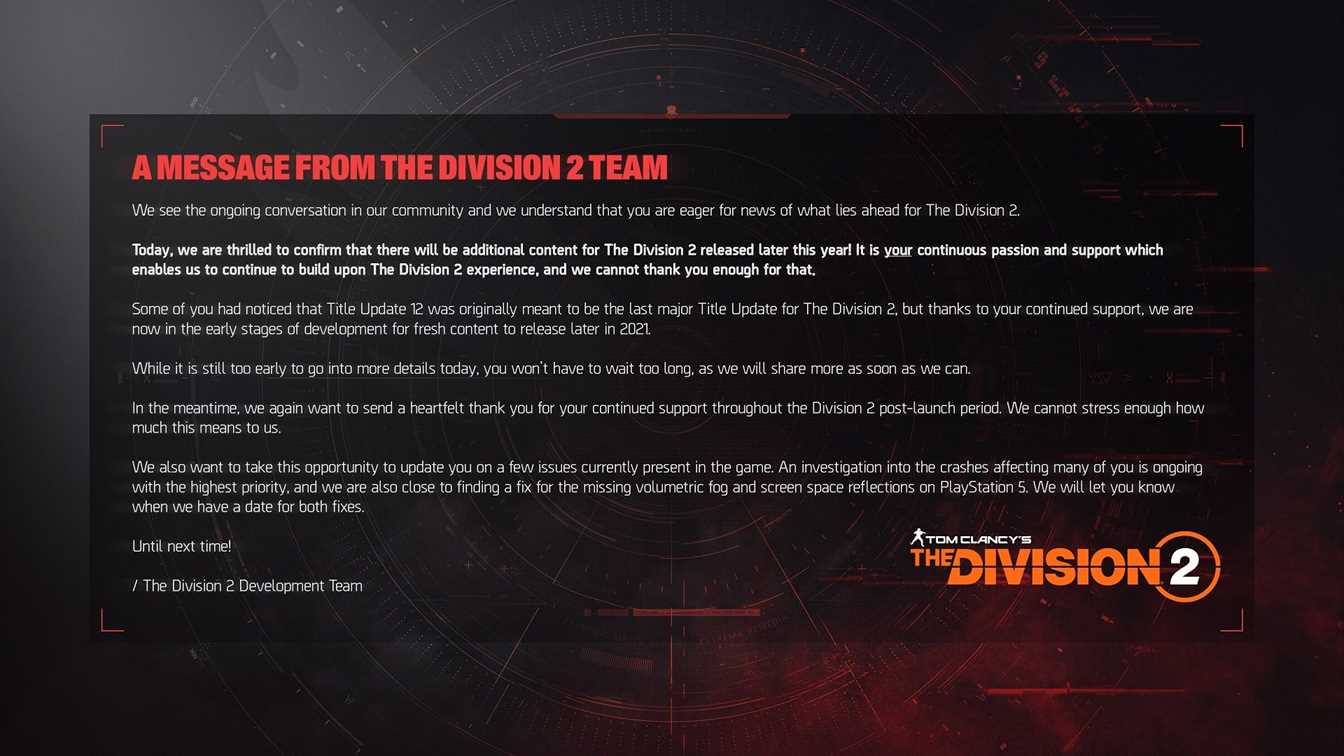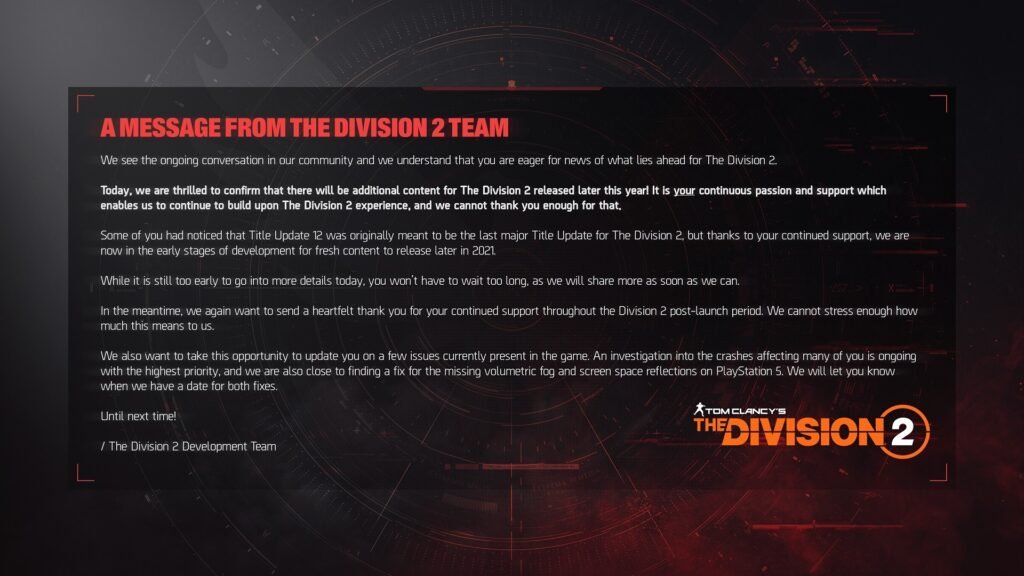 Even though Ubisoft says that The Division 2 is a commercial failure, The developers and the fans of the title do not agree with Ubisoft from what it looks like. The team does not want to say any more details because it is still in the early stages. So it is normal for them to not reveal any more details. They did promise that fans will not have to wait long as they will share more information soon. However, we think that the update will be cosmetic related. But that is just a guess.
Tom Clancy's The Division 2 came out back on March 12, 2019. And the title still has a community that plays the game simultaneously. It is available on PlayStation 4, Xbox One, and PC. It is also playable on Sony's PS5 and Microsoft's Xbox Series X and S.