Game News
The Last of Us Remixed now available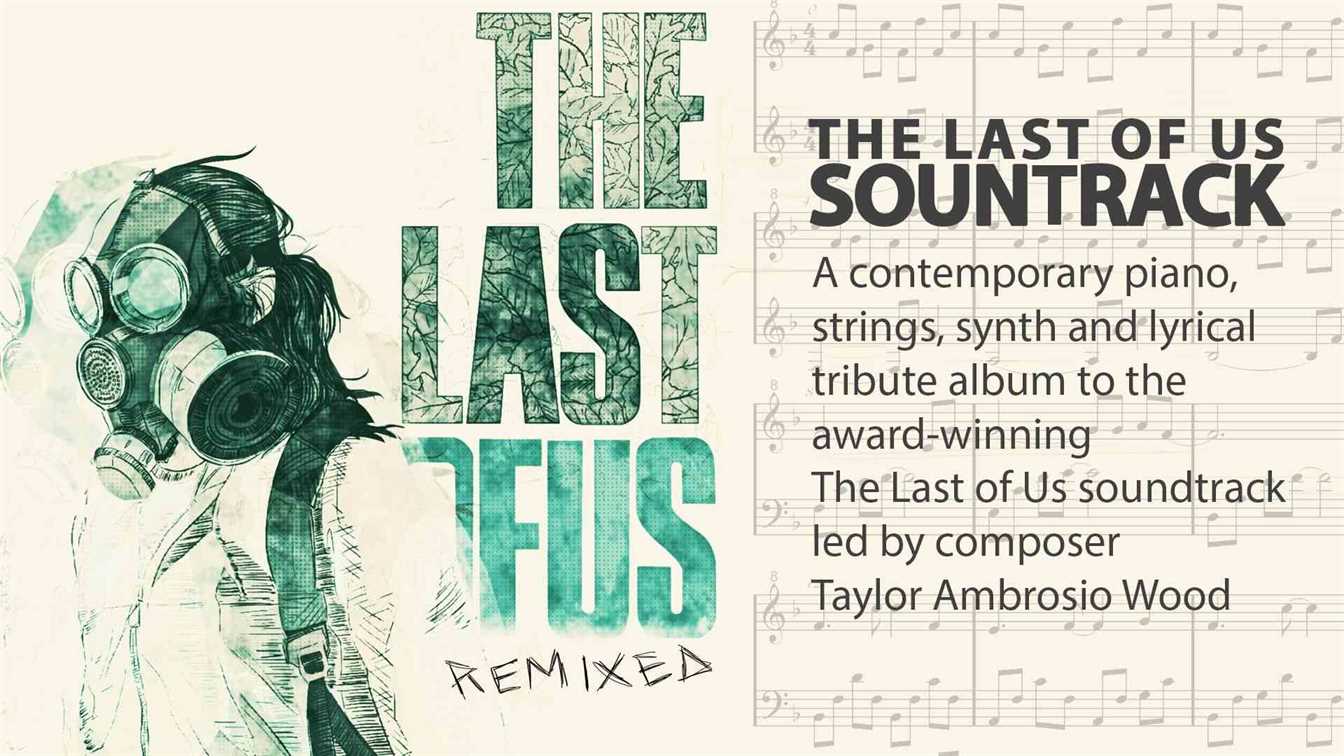 Materia Collective is pleased to present The Last of Us Remixed, a tribute led by composer Taylor Ambrosio Wood. The Last of Us Remixed is a short, narratively cohesive contemporary album of solo piano, beautiful string playing, eerie textures, dark synths and evocative lyrics that will immerse listeners in the world of The Last of Us and let them relive the story through sound. Live instruments, vocal performances, and original lyrics bringing a unique perspective to Gustavo Santaolalla's award-winning soundtrack. The album also features tracks performed by the prolific Videri String Quartet, and arrangements by Ariel Contreras-Esquivel, Amanda Laven, and Michael Hoffmann. The Last of Us Remixed is now available wherever digital music is sold.
The Last of Us Remixed now available
"The Last of Us is the most emotionally effective game soundtrack of the last decade, and arguably one of the greatest videogame soundtracks of all time," notes Taylor Ambrosio Wood. "We are extraordinarily passionate about Santaolalla's work, and as fans of his ourselves, we were personally invested in creating a beautiful and respectful tribute to this amazing soundtrack. This album aims to enter the world of The Last of Us from an adjacent perspective, while still maintaining the emotional core of what made the original soundtrack so monumental."
This companion album tells the game's story through all the key musical moments which fans will immediately recognize.
The full track list of The Last of Us Remixed is as follows:
01. Ash and Dust (The Last of Us)
02. All Gone (Seasons)
03. The Quarantine Zone
04. Vanishing Grace
05. Forgotten Memories
06. Left Behind
07. The Choice
08. All Gone
09. Home…
10. The Last of Us (Goodnight)
11. The Path
Of writing lyrics for the title track, Ambrosio Wood notes:
"I wanted to take the theme and write lyrics that were representative of the narrative themes from The Last of Us. I tried to imagine how it would feel to live in a world like that, and write from the perspective of someone trying to reconcile their existence in a dead and broken world. Maybe they would find solace in knowing that in the end we will all be ash and dust."