Game News
Turkish WoW players arranged a funeral for their deceased character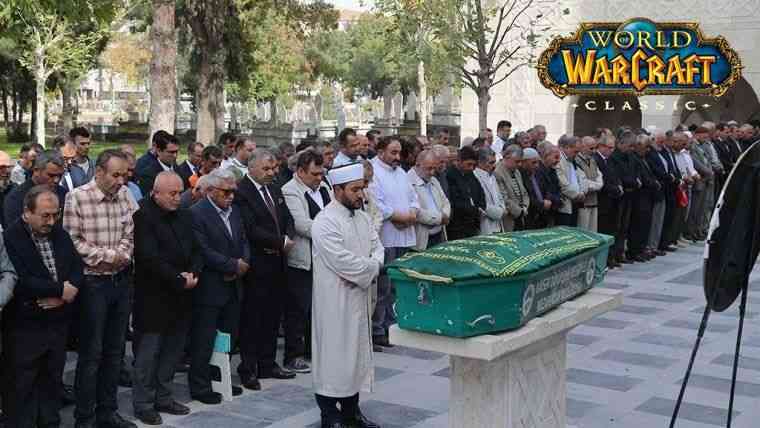 According to the Activision Blizzard's last report on the WoW's subscription, which was given to the press back in 2015, the game had 5.5 million global subscribers. Even though the numbers were expected to fall by the time it was 2023, Blizzard bamboozled the fans with the WoW Classic and gained back a massive player-base. World of Warcraft Classic has boosted the overall subscription sales by 223 percent since it's release according to an article by Newsweek. Along with the Classic, Blizzard is updating the base game's story on a regular basis. After the backlash they had for their last expansion Battle for Azeroth, Blizzard pulled out a surprise stunt on the base game's storyline, which saddened many fans. Rest of the article will reveal some spoilers, so if you are a fan of the game I recommend you read at your own risk.
Turkish WoW players arranged a funeral for their deceased character
In the latest cinematic released by Blizzard, fans saw the death of an impactful character that many Horde players had a bond to. One of Horde's strongest battler Saurfang lost his life in a fight he gave against Warchief Slyvanas. The death upset Turkish players so much, they arranged a funeral for their favorite character. The in-game funeral was yesterday and they achieved to attract a significant number of players. Turkish Horde side players also released a statement to invite every player to the funeral, who has been saddened by the news.
"We are deeply saddened by losing Horde's ornament High Overlord Varok Saurfang in a rough Mak'Gora. His prayer will happen at the Orgrimmar state mosque. All his loved ones are invited."
World of Warcraft: Classic Game Trailer Video
https://www.youtube.com/watch?v=WX_oLGL7MoQ