Game News
Watch Dogs Legion Graphics Settings Revealed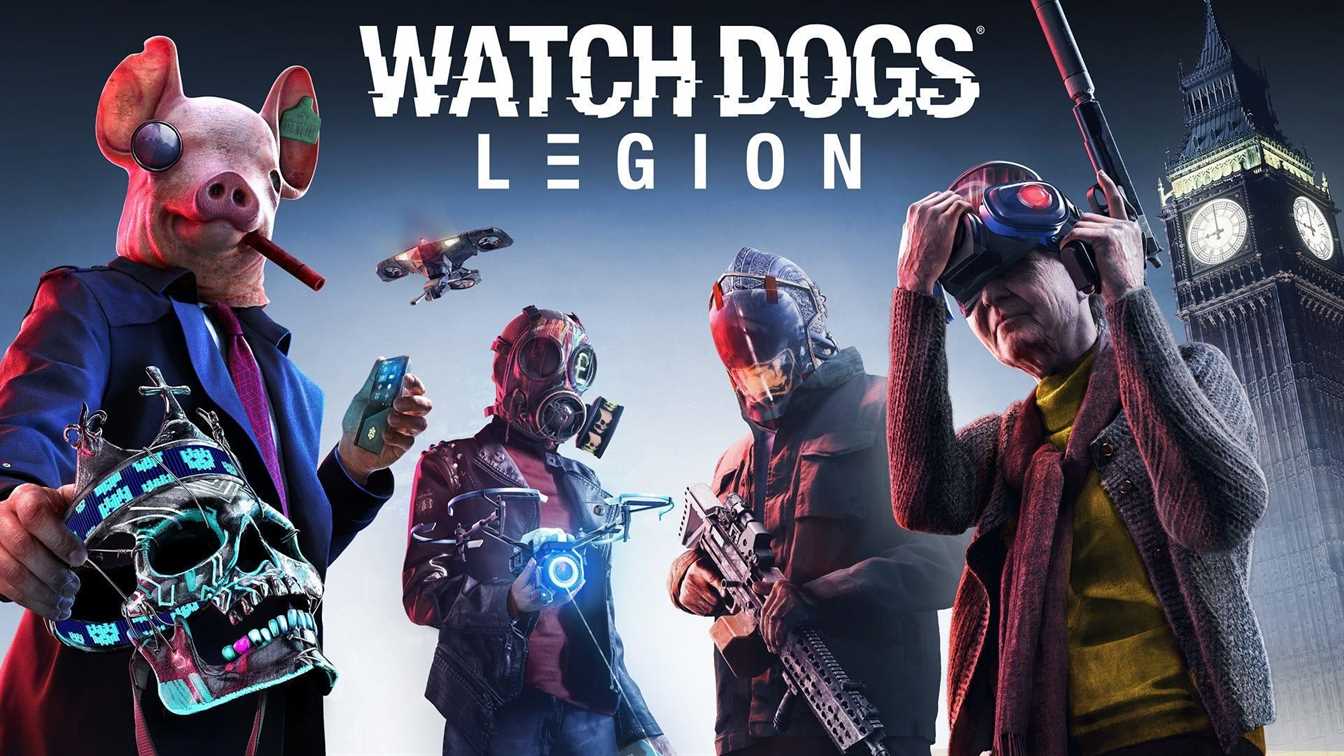 Ubisoft released the graphics settings of his upcoming game Watch Dogs Legion. The game will also support Ray-Tracing and DLSS 2.0. And the game will support these features just after the release. RTX fans should be happy about this.
Watch Dogs Legion graphics settings revealed by Ubisoft
As seen in the pictures below; players can adjust the level of Geometry, Environment, Textures, Shadows and Reflections. There are also some minor graphics settings like Depth of Field, Motion Blur, Bloom, Ambient Occlusion, Post-process Anti-aliasing and Subsurface Scattering. Watch Dogs Legion will also support both the DX11 and DX12. And the game will use Ray-Tracing for its reflections. There is also an "Extra Detail" option that lets you edit the level of detail for geometry and other distant objects.
And it doesn't end here. The game will also feature a built-in benchmark tool. Except that, the game has also Sharpening Slider, as well as a Framerate limiter and a Field of View Slider. And this looks like all of the settings that are available in the game. It is also worth noting that there isn't any chromatic aberration setting. And thank God there is not! And I also couldn't see any colourblind modes there. So that is bad for the players out there who have any kinds of colour blindness. As you know, most of the games nowadays add such settings in order to comfort the players. But unfortunately, we cannot see it on Ubisoft games that much.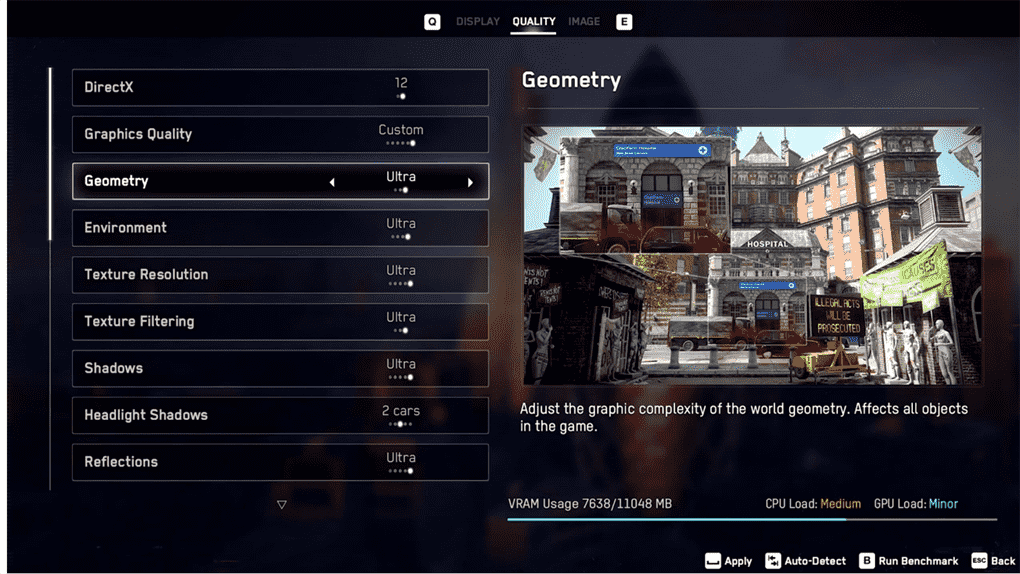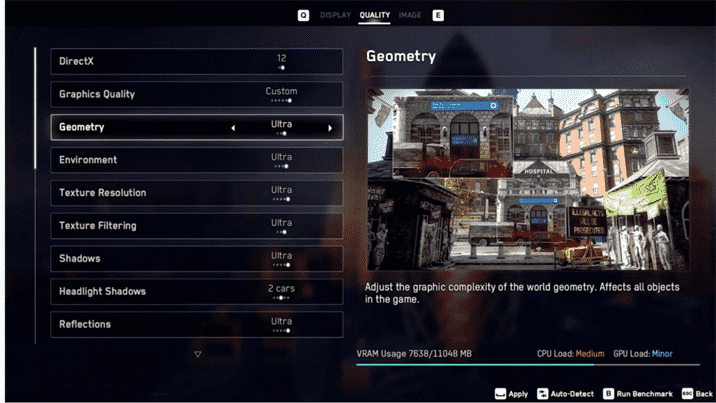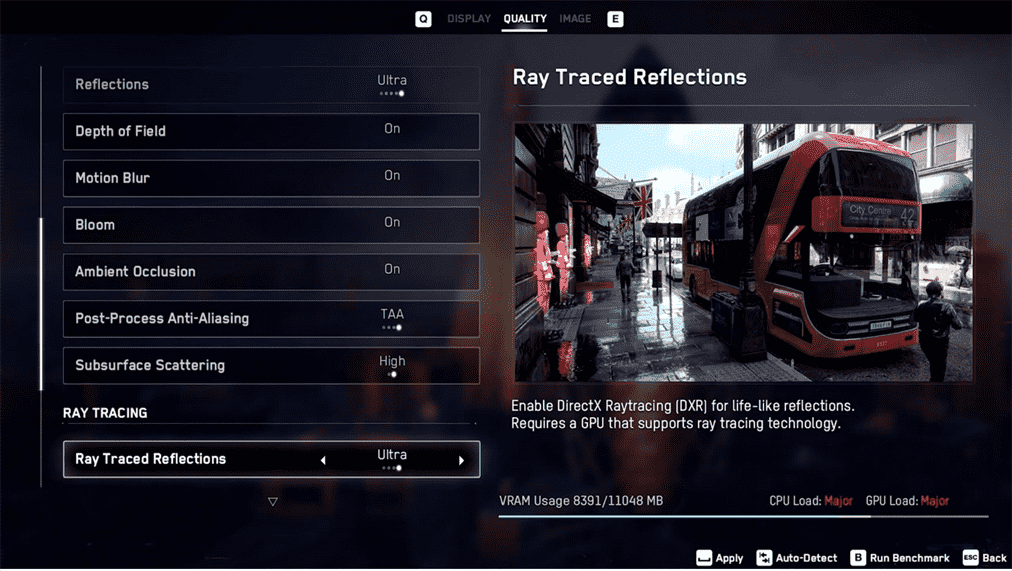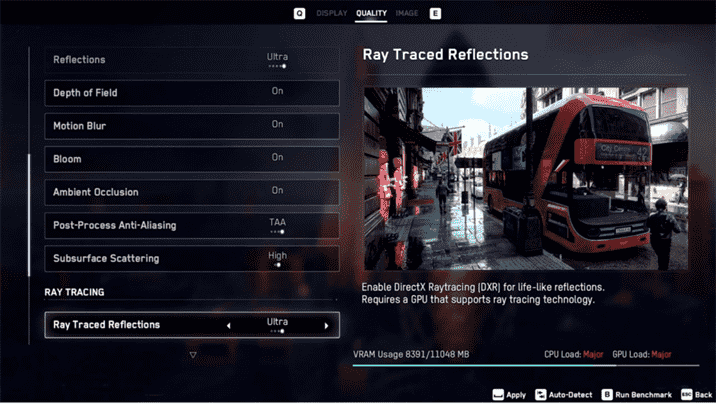 Watch Dogs: Legion is an upcoming action-adventure game, developed by Ubisoft Toronto and published by Ubisoft. It is the third instalment in the Watch Dogs series, and the sequel to Watch Dogs 2. The game will also feature a cooperative multiplayer that will allow up to four players to work together. The game will release on October 29th. You can check out the official system requirements by clicking here.