Game News
Watch Dogs Legion Multiplayer Mode Has Been Delayed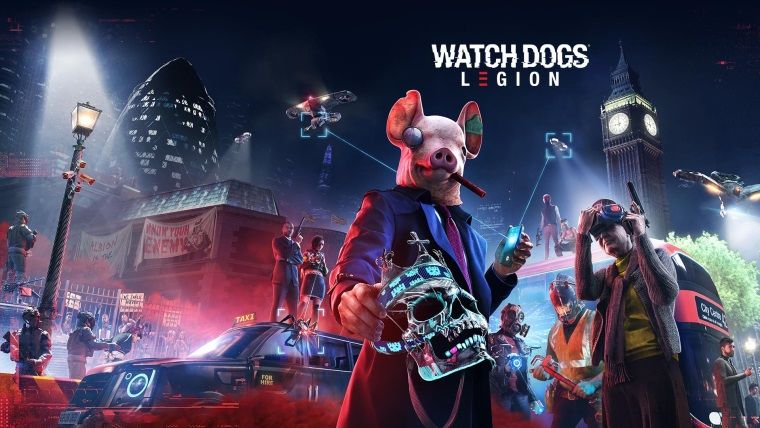 Watch Dogs Legion multiplayer mode has postponed to 2021. The 2.20 update, which resolved many bugs for the game, released recently. Bad news came for Watch Dogs Legion, the game developed by Ubisoft Toronto. The multiplayer mode of Watch Dogs Legion has postponed to the beginning of 2021. There is no exact release date.
Watch Dogs Legion is being developed for PC, Xbox Series X, Xbox Series S, PlayStation 5, Xbox One, PlayStation 4, and Stadia. The game released on October 29, 2020. The action-adventure game with ray tracing support continues the series as the third game in the Watch Dogs series. Grappling with optimization issues and various bugs, Ubisoft announced that it does not want to focus on multiplayer mode without solving problems in single-player mode for Watch Dogs Legion. At the same time, the team, who does not want to encounter bugs again, says that they will use this time to test the multiplayer mode further.
Update 2.20 For Watch Dogs Legion Released But The Multiplayer Mode Delayed
Update 2.20 is on the agenda for Watch Dogs Legion right now. Focusing on graphics-induced FPS drops, this update also adds a save button to the game. Work continues for the game, which cannot use the system hardware efficiently on the PC. You can access all the changes that come with the update by clicking here.
The game with lots of drones manages to bring a different perspective to London. For the game that needs 45 GB of storage space, if you want to force the Ultra settings, you need to download an extra 20 GB. Windows 10 is recommended for you to play the game. DLSS and ray tracing are among the supported technologies. If you have an Nvidia graphics card, you can increase the FPS value you get by opening DLSS without decreasing the graphics quality. Of course, these are what Nvidia promised. What matters is what you get in practice.
Watch Dogs Legion has a similar structure to the Black Mirror episodes. Another interesting part of the game is that you can get almost everyone on your team. A random person you see on the street may start hacking somewhere with you tomorrow. Of course, if you want. A game Legion with an open-world structure. The game supports both DirectX 12 and DirectX 11. If your game crashes frequently, you can try changing the DirectX version. If you want to neutralize someone's face by spraying it, you'd better start downloading the game.