Game News
World of Tanks Collector's Edition is announced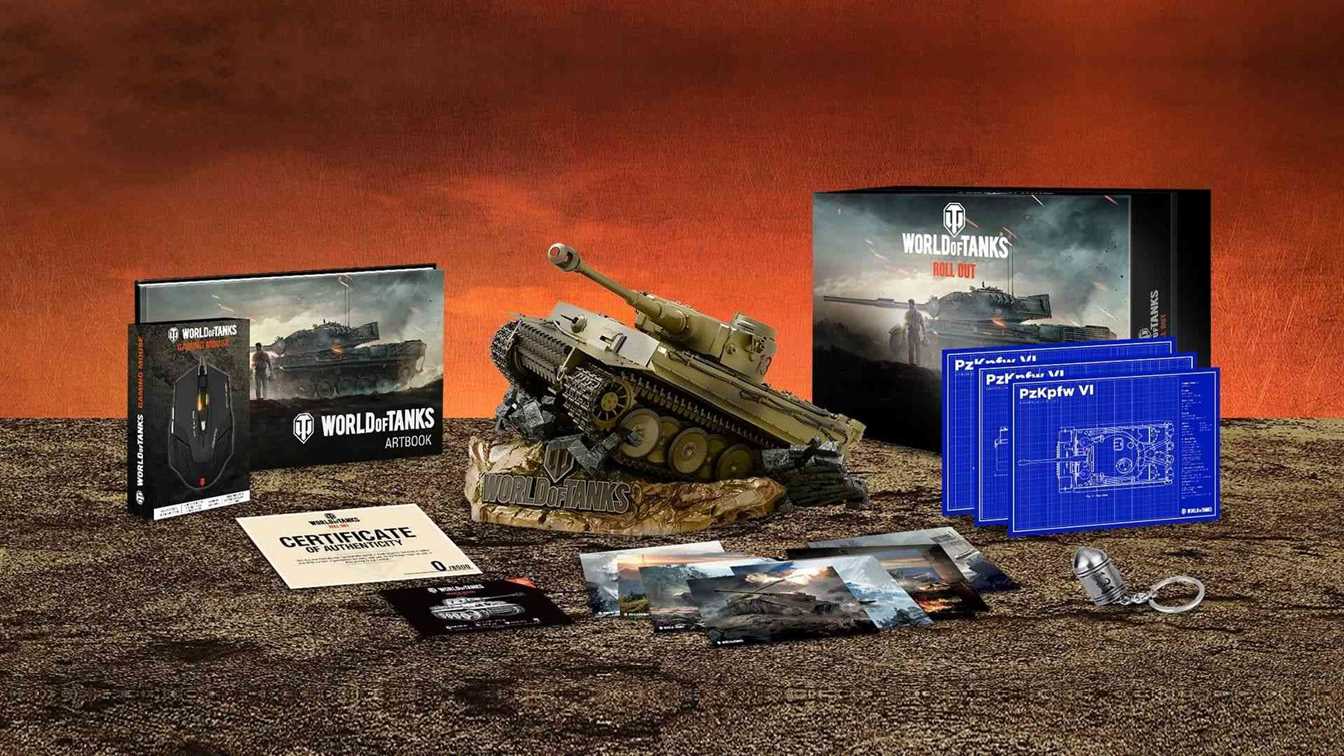 This highly collectible release is limited to 5,130 individually numbered pieces worldwide and will release in North America on April 9, 2019.
World of Tanks Collector's Edition Price
World of Tanks puts you in command over 500 war machines from the mid-20th century so you can test your mettle against players from around the world with the ultimate war machines of the era. Command everything from legendary Shermans, Churchills, Tigers, and T-34s -all with a rich battlefield history- to vehicles that boasted feats of engineering design that never reached the production line.
In World of Tanks, master the art of armored combat across dozens of maps, bringing historic locations from all over the globe to life and guaranteeing diverse tactical gameplay. The game is free-to-play and already has over 180 million devoted fans worldwide,
REPLICA TIGER 131 IN ACTION: 1/32 scale PVC model crafted by the talented Tsume Art (20cm x 28cm x 18cm)
TANK BLUEPRINTS: Set of industrial styled blueprints inspired by the most popular tanks of WoT (18cm x 24cm)
HARD COVER ART BOOK: 96 pages of full color illustrations depicting the tanks and battlefields of the game (28.7cm x 19.5cm)
GAMING MOUSE: 2400 DPI precision mouse compatible with Windows/Mac and features 6 easy access buttons with a textured grip.
AMMO KEYCHAIN: Metal tank shell engraved with the number 131
NUMBERED LITHOGRAPHS: Set of high-quality lithographs depicting artistic renditions of armored conflicts. (15cm x 20cm)
NUMBERED CERTIFICATE: for authenticity (#1-5130)
DOWNLOADABLE CONTENT: Redeemable either on PC or console (PS4 or Xbox) platforms.
Tiger 131 Heavy Tank
3 Garage Slots
Crew 100%
10 Large Repair Kits
10 Large First Aid Kits
10 Automatic Fire Extinguisher
10 Chocolate
30 Premium Days
1,000,000 Credits