Game News
Wreckfest Newest Update Brings Winterfest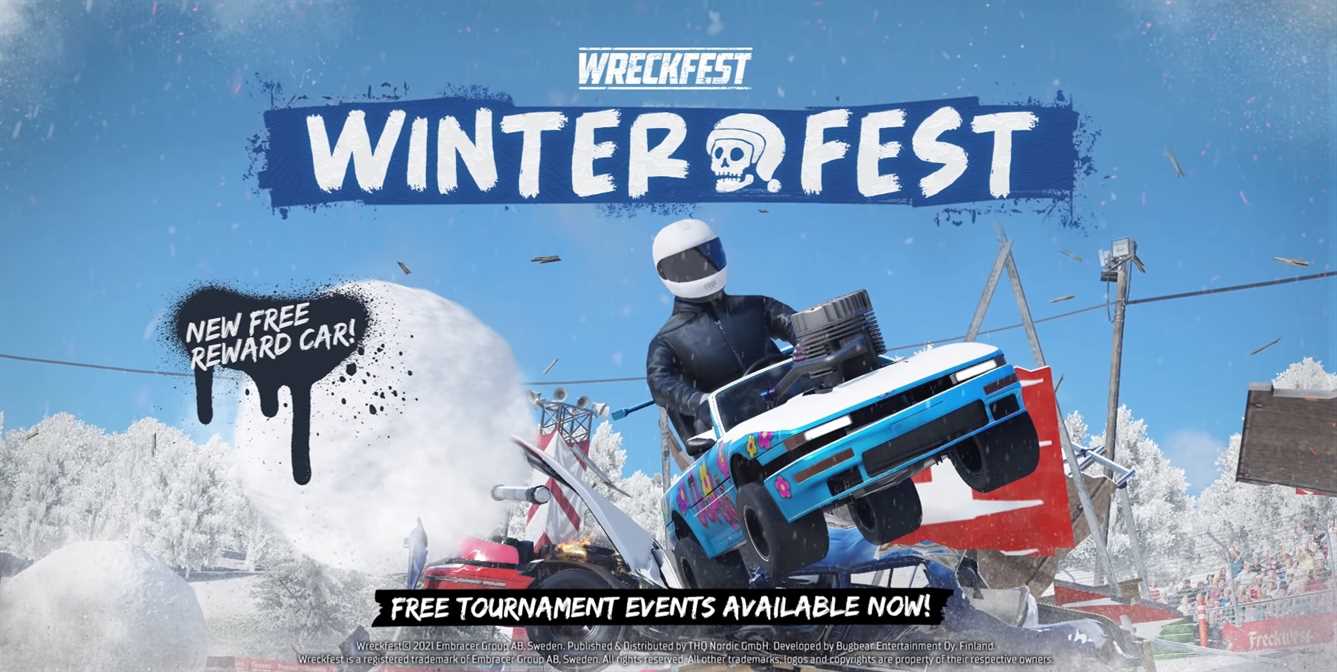 Wreckfest is still getting major updates, which includes new fixes and additional content. This time, we are seeing the Winterfest tournament.
New tournament season Winterfest is available on Wreckfest
Wreckfest is a great racing game from start to finish. If eventually don't know if we should call it just a racing game. Because the title includes some brutal crashes, wrecking cars, action, racing, almost everything a driver wants. You may not finish first and you may even finish last but you will be laughing and enjoying yourself while you do. Because it is really entertaining.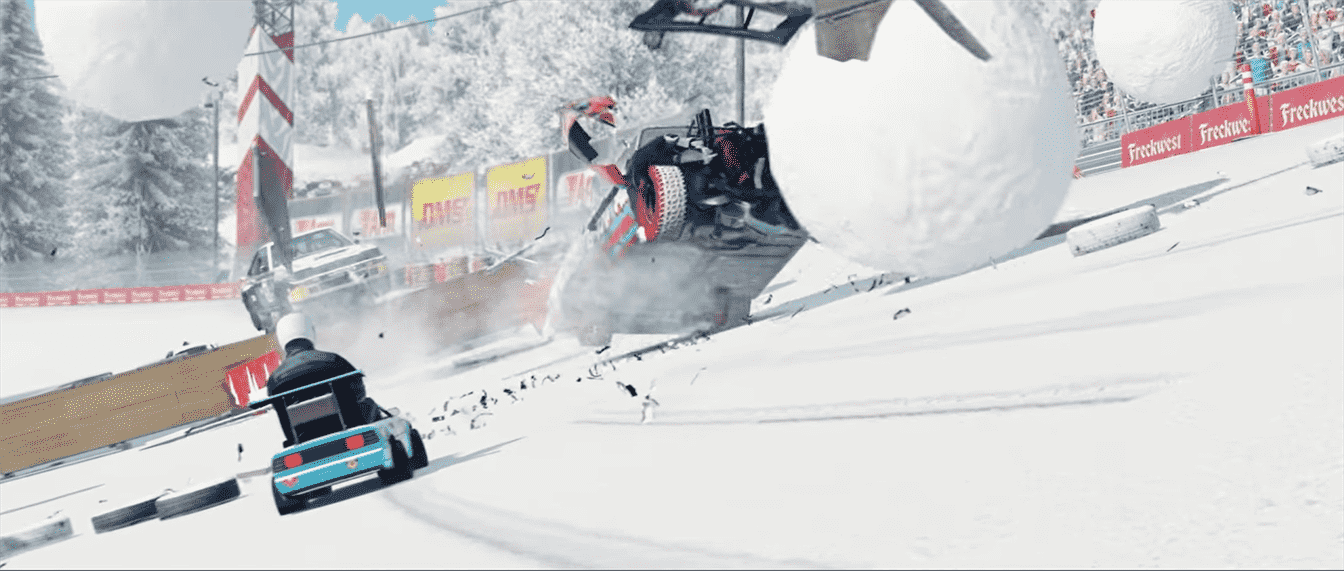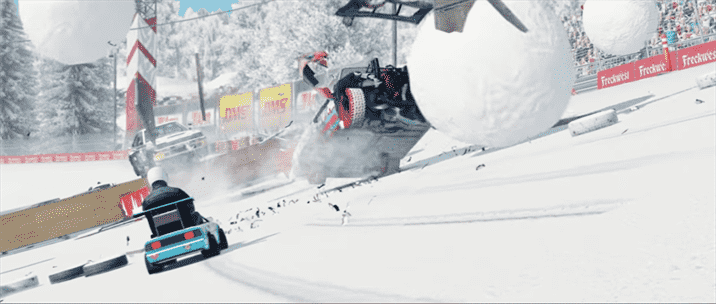 THQ Nordic has done a great job keeping this game updated and playable. Some of these courses are already hard enough so adding snow to them could be interesting. While the game is harder than most of the racing games out there, adding snow should be a very different approach to Wreckfest. The new update also includes more bugs and performance fixes.
TOURNAMENT
New tournament season: Winter Fest.
New free tournament reward car of Wreckfest: Starbeast SS.
The DLC promotional screen is only shown once per session for each respective DLC.
SYSTEM
(PC) Fixed an issue which caused DualShock and DualSense controllers to not function correctly.
(XB1) Online features now work correctly after disconnecting the controller before the initial interactive screen.
(PS4) Game no longer freezes after signing out of PlayStation™Network while in a multiplayer lobby.
GAMEPLAY
Improved Speedie handling and engine to make Wreckfest more competitive.
Small special vehicles no longer take excessive damage even from small shunts.
Rammer and Roadcutter AI Player setups are now more appropriate for their respective classes.
The rear spoiler of the Nexus RS "BB Racing" bundle is now parenting correctly to the trunk lid.
Exhausts no longer get distorted after deforming.
Roof decorations no longer deform wildly.
Fixed Boomer RS taillight cover glitch.
AUDIO
Rebel Rat engine audio now plays correctly.
Fixed an issue with Stellar where clicks in sound would occur when idling in neutral gear.
Cockpit view audio now includes more low and mid-range frequencies.
Audience sound effects are no longer played during loading screens.
In the settings of Wreckfest, the "Interface Sound Effects" now changes the volume of UI sounds independent from the "Effects" volume.
In the settings, the "Ambiance" volume control now affects all track-side sound sources.