Game News
A new tabletop Game of Thrones game is announced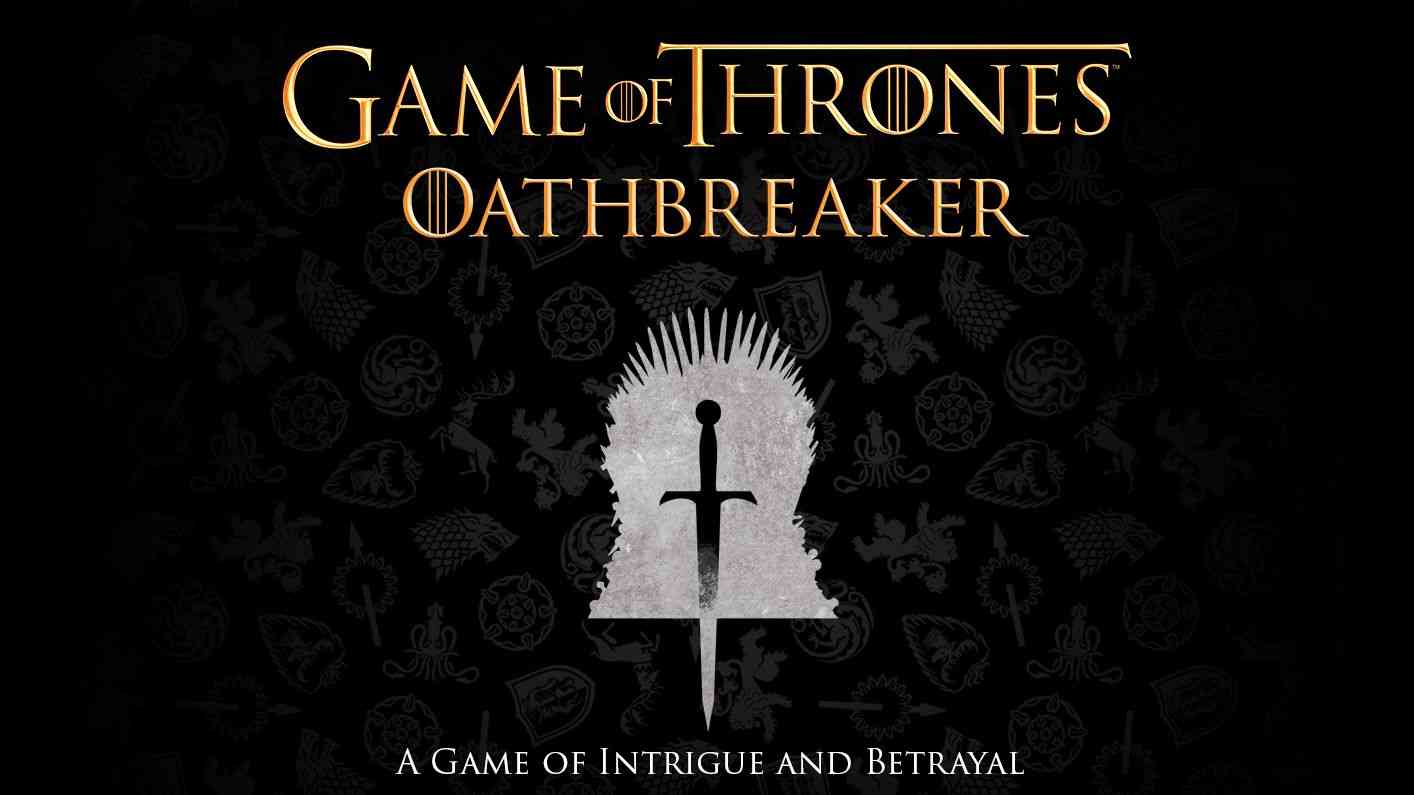 Dire Wolf Digital and HBO are proud to announce Game of Thrones: Oathbreaker, a social deduction game of ambition and deceit coming to your tabletop just in time for the final season of the hit HBO original series.
Game of Thrones tabletop games
Game of Thrones: Oathbreaker is a game of deception for 5-8 players. One player claims the Iron Throne. The others become Lords and Ladies of the great houses of Westeros, scheming for the King's favor, for power, or to bring a dynasty to its knees.
Loyalists square off against traitorous conspirators in a game where secret agendas intertwine, and only the wise can tell allies from enemies.
"We're longtime fans of everything Game of Thrones" says Scott Martins, President of Dire Wolf Digital, "and we jumped at the chance to work with HBO to translate the tension and intrigue of one of the best shows in the world to a game that fans of every level of gaming experience can enjoy. Betrayal's never been so much fun."
Lavishly illustrated with photos from the hit HBO original series, Game of Thrones: Oathbreaker captures all the twists and turns of Westeros in a game that's fast, fun, and strategic. Play as any of 12 unique characters as you connive and scheme your way to victory.
Game of Thrones: Oathbreaker features
Quick Facts:
5-8 Players
North America Release Date: Spring 2019
For Ages 14+
Playing Time: 30-45 minutes
MSRP: $35
Components:
2 Double-sided game boards
6 Double-sided character boards
6 House Sigils
Hand of the King emblem
60 Reward cubes
125 Cards
33 Oversized mission cards
Order, Chaos, and Round trackers
Rulebook