Game News
Aliens Fireteam Release Date Announced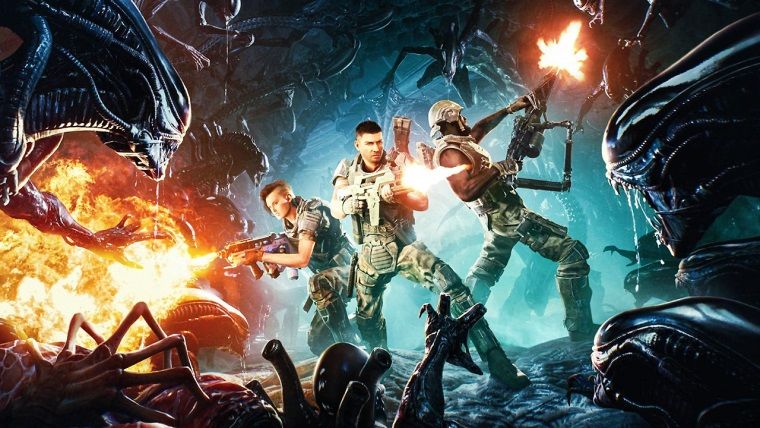 Aliens Fireteam release date, which will take place in the famous science fiction series Alien universe, has been announced. Aliens Fireteam, which was first mentioned last year and announced in March, will be released for PC, PS4, PS5, Xbox One, and Xbox Series X / S platforms on August 24.
Aliens Fireteam release date announced as August 24
Aliens Fireteam release date, inspired by the movie series and you can play co-op with your friends, has finally been announced. Behind the game developed by the Cold Iron Studios team, of course, is 20th Century Games, an affiliate of Fox, which also owns the Alien naming rights. A new promotional video has also been released for the pre-order opening for Aliens Fireteam, which focuses on survival and action dynamics as well as co-op gameplay. In this video, we see that the general features of the game are mentioned along with the Aliens Fireteam release date. You can check out this video of the game, which has a price tag of $ 39.99, below.
At least the known parts of the game will take place in a refinery called Katanga in Orbit LV-895. The production, which we will go after the first three Alien films as a story, is chronologically about 23 years after the Alien 3 film, which took place in 2179. In the game, as in the trailer, we will have to enter great ruins as well as abandoned facilities. The characters we will control will be members of the Colonial Marine crew from the USS Endeavor.
It was also stated that the game, which has features such as five different classes, customizable weapons, and a character skill system, will include more than 20 types of enemies. In other words, in addition to creatures such as face hugger, we will encounter Xenomorph species created as a result of the finger of Weyland-Yutani companies in the game.