After Anthem, which was presented at the E3 exhibition last year, we saw EA Games join the companies that say "role-playing games must have an open world.". After the games, that are not even role-playing games, which have puffed empty open world, we almost lost interest for open world games. Of course, we are not so prejudiced against Anthem. The EA bosses who are jealous of the success of the Destiny series will meet with their fans with this game which reminds us of Destiny (if they still have fans).
Anthem Preview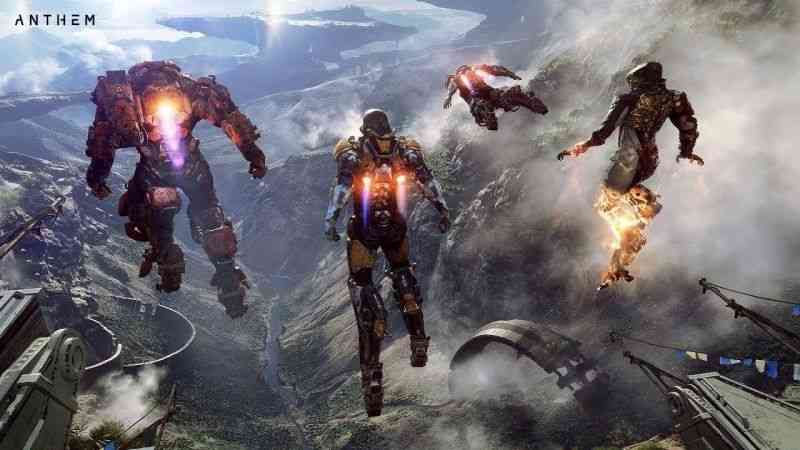 There is another reason why we are excited about Anthem, which is described as a "shared open world" by EA Games, but it seems a lot more like an MMRPG. EA Games, gathering up the old BioWare employees and the latest Mass Effect Andromeda employees, strives to ensure that Anthem has good quality in terms of gameplay. We're sure we'll see some traces of Mass Effect in the game.
According to the scenario, Anthem, which we can finish all over by going solo, is said to be even more enjoyable if we play in a group with our friends. There is a community named Freelancers (it's us) wearing javelin armor and they are trying to protect humanity. Although the script may seem like a "cliché", if the content in its details is nice, we may play an enjoyable story. For this reason, we expect the same excitement in the Mass Effect trilogy from Anthem. But we should not keep our expectations much higher. Because we don't want to remember what we've encountered in the last Mass Effect game.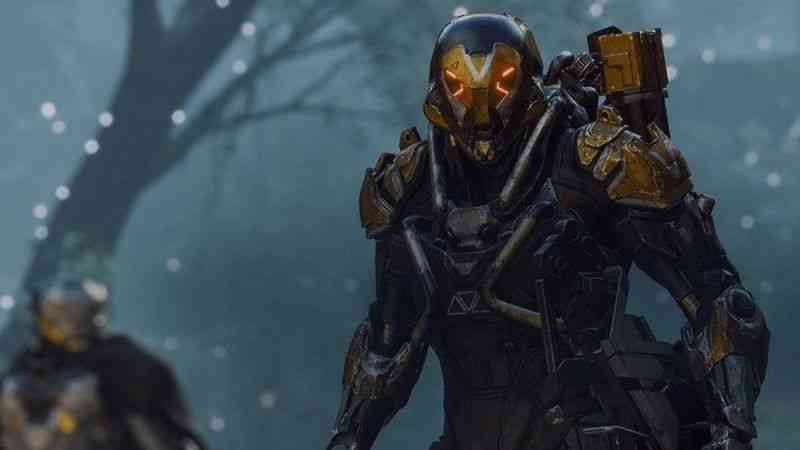 Leaving aside the scenario, the most striking part of Anthem is the gameplay. We use Javelin types, Ranger, Colossus, Storm and Interceptor as we want. It is quite a detail that developers allow us to use more than one armor. Because each type of armor changes gameplay completely. Developers define the Ranger armor as a fairly standard armor, and it is easier to learn the game in this armor. However, as it develops, BioWare employees say that gun power will be very painful and underlines that Ranger armor will serve well in all conditions.
Colossus will be presented as another version of the tank class that we encounter in typical MMORPG's. Thanks to the Mortar weapon, Colossus's main task is to protect the team. Storm will take its place in the game as a class that tries to do heavy damage. Storm, however, has a handicap due to its low armor, but it has debuff features that make enemies weaker. Interceptor is described as an assassin by BioWare. Equipped with powerful melee weapons, the Interceptor can move more quietly than other classes.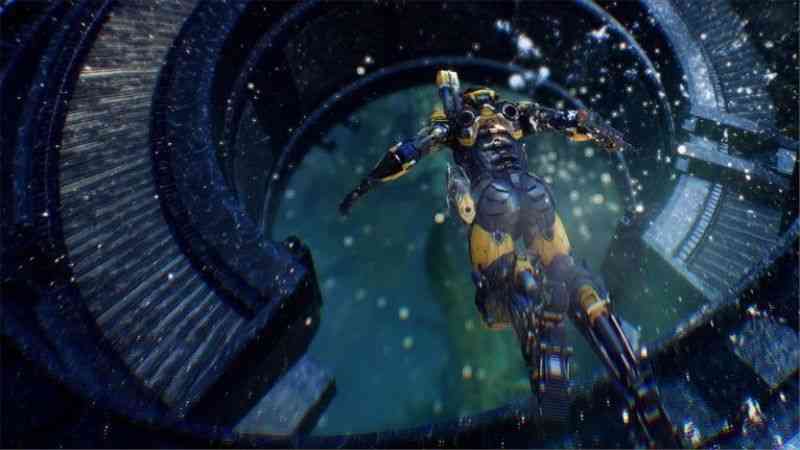 In the open world of the game, we have dozens of content to develop our character. In the open world, where we hunt the large monsters, we can strengthen our character through weapons and similar tools. We are curious about what this game is going to offer us different than the Destiny series. It is also unclear that whether Anthem will able to please the players with PvP.
Graphically, Anthem makes us gape with its lightning and shadowing systems. BioWare says that all the images shown in the videos are in-game contents, and we're very curious about how this graphics quality will perform on the consoles. The sounds of Anthem are also quite successful.
In the end, we have a game where we can fly freely in the open world and we can work with our friends as co-op. We hope BioWare which takes inspiration from the series Destiny and The Division, could give us a game better than those. Personally, I'm more excited about Anthem than The Division 2. But if you gave me a gun and asked me to shoot one of them, I'd probably shoot myself.