Game News
Avatar Frontiers of Pandora New Trailer Released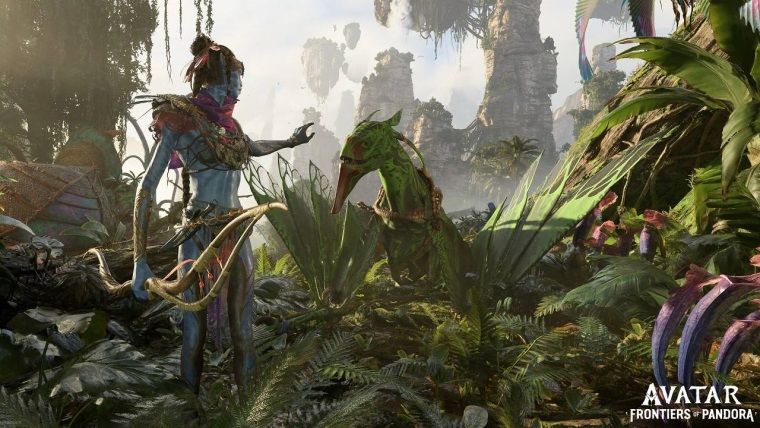 Avatar Frontiers of Pandora, the new game of Ubisoft, which has been rumored for a long time, was announced in today's presentation with impressive graphics.
Avatar Frontiers of Pandora was announced at the Ubisoft Forward digital event held today. The Avatar game, developed by Ubisoft's Massive Entertainment studio and thought to have disappeared, has finally surfaced. Although it is thought that the game, which was once again on the agenda last year, was shelved with the development of The Division 2, today it is live and bloody. It also comes with the latest version of Snowdrop Engine, the game engine where Division games are developed.
Avatar Frontiers of Pandora Will Be Released in 2022
Avatar Frontiers of Pandora, the new game of Ubisoft, which will be released for the next generation consoles and PC platforms as well as Stadia, is officially showing off with its graphics. It looks like the company's hold on this project has ended and it's scheduled for release next year. Aside from the fact that the graphics are so beautiful, the fact that they represent in-game images takes the event to a whole new level.
The first-person action-adventure production revisits the Avatar theme in collaboration with Lightstorm Entertainment and Disney. In Avatar Frontiers of Pandora, players will play as a Na'vi and embark on a journey through the West Frontier region, a never-before-seen part of Pandora. In this region inhabited by various creatures, players will explore the world and try to push back the formidable RDA forces.
However, the game's story will be independent of the movie. This points out that it will drag the players to a new adventure in a universe they do not know. The release date for the production, which is signed by Massive Entertainment, the developer of Tom Clancy's The Division series, is only shown as 2022 for now. The first look trailer released for the game consists of in-game footage and looks pretty impressive. However, although we do not have much details about the game yet, we can say that it looks exciting.