Game News
Avatars Saga will launch on the UK soon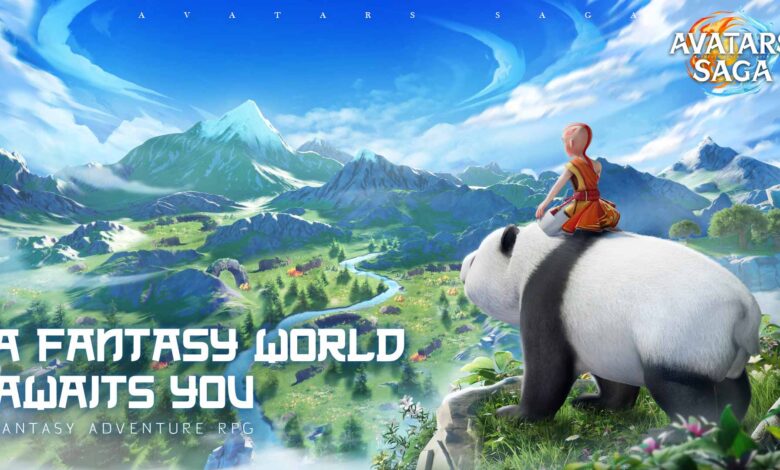 Avatars Saga, one of the most popular ARPG games in Asia, has ranked as the #1 free game in the App Store in Southeast Asia, Korea, and China (Hong Kong, Macau, Taiwan) with over 10 million players in those regions so far! This idle ARPG offers an adventure in a mysterious world with various pets, changeable climates, and diverse terrains. Pre-registration is now available on iOS and Android in Canada, the United States of America, Germany, France, and the United Kingdom ahead of its Q1 2023 launch date.
Avatars Saga will launch on the UK on Q1 2023
"We're excited for players in these expanded regions to experience the epic adventure in Avatars Saga. The game was inspired by oriental tales from my childhood and some adventure anime from my boyhood, and we're happy with how well it has been received in its current regions." Said Jason, Lead Game Designer "Our team is looking forward to seeing more players having fun and making new friends along the way."
In Avatars Saga, players will explore a large, open world with a variety of adventures to experience. Join dragon racing in the Braod Ranch, defeat monsters in the icy region, or even encounter a mysterious panda in the unknown magical forest! The massive world map has many areas to unlock and explore, as well as a real-time changeable weather system.
To begin the adventure, players will choose which type of avatar they would like to represent them in-game: Swordsman, Warrior, Assassin, Archer, or Kungfu Master. They can then become an element-wielding hero and freely choose between fire, ice, thunder, light, and darkness to assist them on their journey. As players progress through the story, complete quests, and battle monsters, they will gain experience and become stronger adventurers. Each player will find their own unique path together with their weapons, buddies, lovers, and their own brave heart.
Pre-Registration Rewards:
1,000 Consecutive Draws – The moment you enter the game world, you will get 1,000 free draws to gain various rewards which will help you on your journey!
Special Super Rare Panda – You'll receive a special super rare in-game panda pet!iPhone 14, iPad Air, PlayStation 5 Draws – Pre-registering earns you an entry into the draws for the iPhone 14, iPad Air, and PlayStation 5. There are also lucky draw events in-game from which you can earn extra chances to win. Come and try your luck!
Avatars Saga will be available on Android and iOS in Canada, the United States of America, Germany, France, and the United Kingdom in Q1 2023.
Game Features:
Relaxing, idle gameplay – The vertical design of Avatars Saga makes it possible to play with one hand so players can easily enjoy the game on the go.
Five different classes – Players can be a swordsman, warrior, assassin, archer, or spearman to best fit their preferred playstyle.
Variety of attributes – Players can freely choose which attributes they want their character to wield: ice, fire, thunder, light, and darkness.
Abundant bonuses – Receive bonuses such as 1000 lucky draws daily, even when not actively playing, which will enhance skill levels and provide a rewarding gameplay experience.
High-quality graphics – Stunning visuals, a real-time changeable weather system, and grand world map make this free mobile game stand out among the rest and provide an enchanting world to become immersed in.
Global servers and social networking – Players from different countries can communicate, cooperate, or battle with each other. Marriage and apprenticeship systems allow players to find an in-game life partner, mentors, and friends.