Game News
Battlefield 6 In-Game New Screenshots Leaked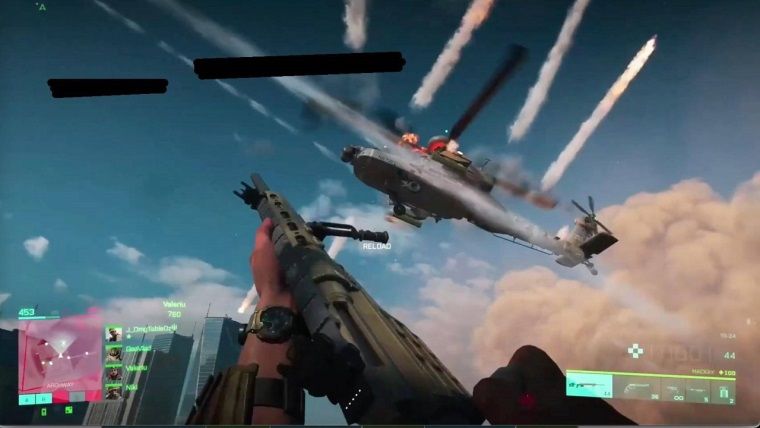 Battlefield 6, which we encountered with leak after leak, started to appear with the first Battlefield 6 in-game screenshots this time. Screenshots, or rather leaks, for the first game of Battlefield 6 began to come. As you know for the game, first the story details were leaked, and then some media files followed these leaks. When we were talking about screenshots, trailer sounds, short sections, we finally came across the cinematic trailer of the game. In addition, we have even heard rumors about the map of the game, except for some statements made by EA Games. As if all these leaks weren't enough, the first screenshots of the gameplay started to be published recently.
Battlefield 6 In-Game Screenshots Leaked
In the previously revealed details, there were reports that Battlefield 6 will pass 10 years from now. We learned that the game, which is stated to include near-future equipment such as military robots, advanced drones, jets, helicopters, and tanks, will also include dynamics such as choosing sides in the story mode. New leaks seem to confirm this future theme a little more. Because in addition to the previously mentioned rockets, it seems that different vehicles are also included in these images, although it is not clearly understood. In one of the leaked images, I compared it to something similar to a robotic dog.
These leaks also included closer images of the rocket scene that we had seen from afar before. When we look at the Battlefield 6 in-game screenshots of the gameplay, we have some ideas about both the hud screen and the general structure of the game. In these screenshots, which also include the sandstorm, which is often mentioned, it is also seen that there will be dynamics such as tank driving in the city. You can take a look at these images from the Pre-Alpha tests below. Let's also remind you that Battlefield 6 will be announced on June 9th. Finally, don't forget to share your thoughts about Battlefield 6 in-game screenshots leaked in the comments section below.