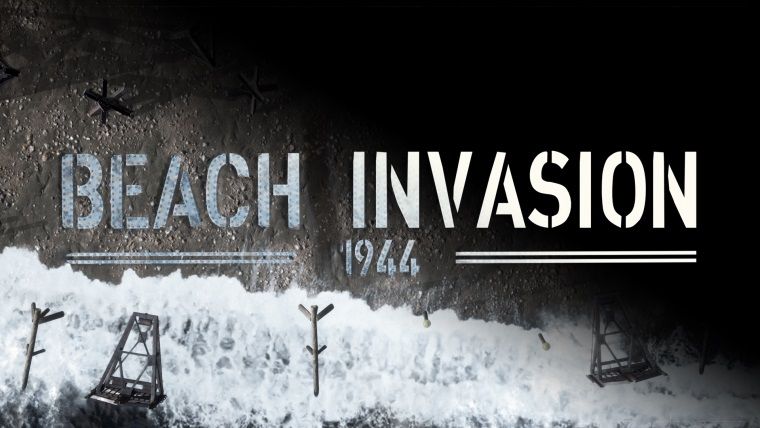 Hundreds of games about World War II have been released so far. We killed "evil Germans" as "heroic Americans" in almost all of them. What if we told you that you could look at it from a different perspective? Made by Turkish company AIx2, Beach Invasion 1944 will provide you with that.
Beach Invasion 1944 will prevent Americans from setting foot in Europe
World War II themed games are among the inevitable topics of the industry. Will a game be made with supernatural powers? Let do it with World War II theme. Will it be a dinosaur game? Let it do it in 2nd World War. What they all have in common is that we lead a unit or army under the command of the Allied Powers. So why don't we ever rule the Axis Forces?
Of course, there were also games where we could manage the opposing side. However, most of them are either unknown or lost among the dusty shelves of history. Beach Invasion 1944 seems to be a game that will bring a new breath to World War II.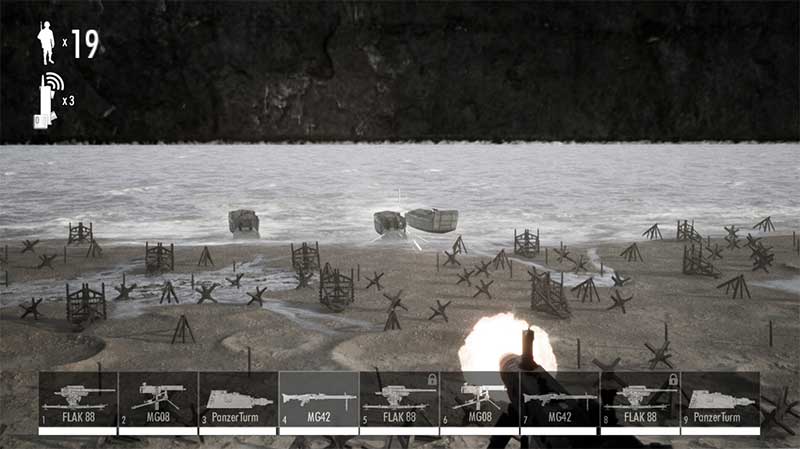 AIx2 released a video of the game which we try to protect the coast from American attacks during the famous Normandy Invasion. You can watch the video below:
Beach Invasion 1944, prepared by AIx2 Games, founded by people who previously worked as an environmental artist in the Mafia: Definitive Edition project in Hangar 13, will be published on December 2, 2022.
In the game, which is a combination of shooter-tower defense-style productions in the style of old arcade games, we do our best to hold the beach against the enemies that come in waves. While the enemies, which are increasing in number and power, attack only with infantry at first, they increase their attack powers with jeeps, armored vehicles, tanks, gunboats and planes in the course of time.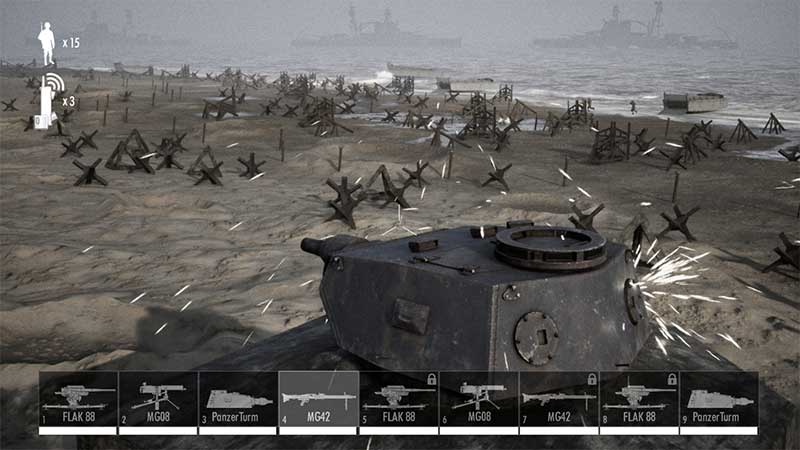 In the process, we need to unlock defense weapons such as the machine gun, anti-tank and anti-aircraft guns that we used at the beginning, and include new weapons in the war in order to defend the coast. With the points we get from the enemies we fend off, we get different weapons and vehicles. We can repair damaged weapons or call in artillery support with the points.
Of course, it is not only thing that we can get. Ammunition that will change the course of the war, such as poisonous gases, armor-piercing bullets and flamethrowers, has not been forgotten.
The developer company especially draws attention to the fact that there is no ideological side to directing the German/Axis powers in the game, and that there are no Nazi or racist symbols in the game anyway. Developer Alper İşler says "We've killed more Germans than actually died in the war in World War II games as American/Allied soldiers".
Beach Invasion 1944 is now available on Steam. The game, which will be released on the PC platform on December 2 with 10 USD price tag.