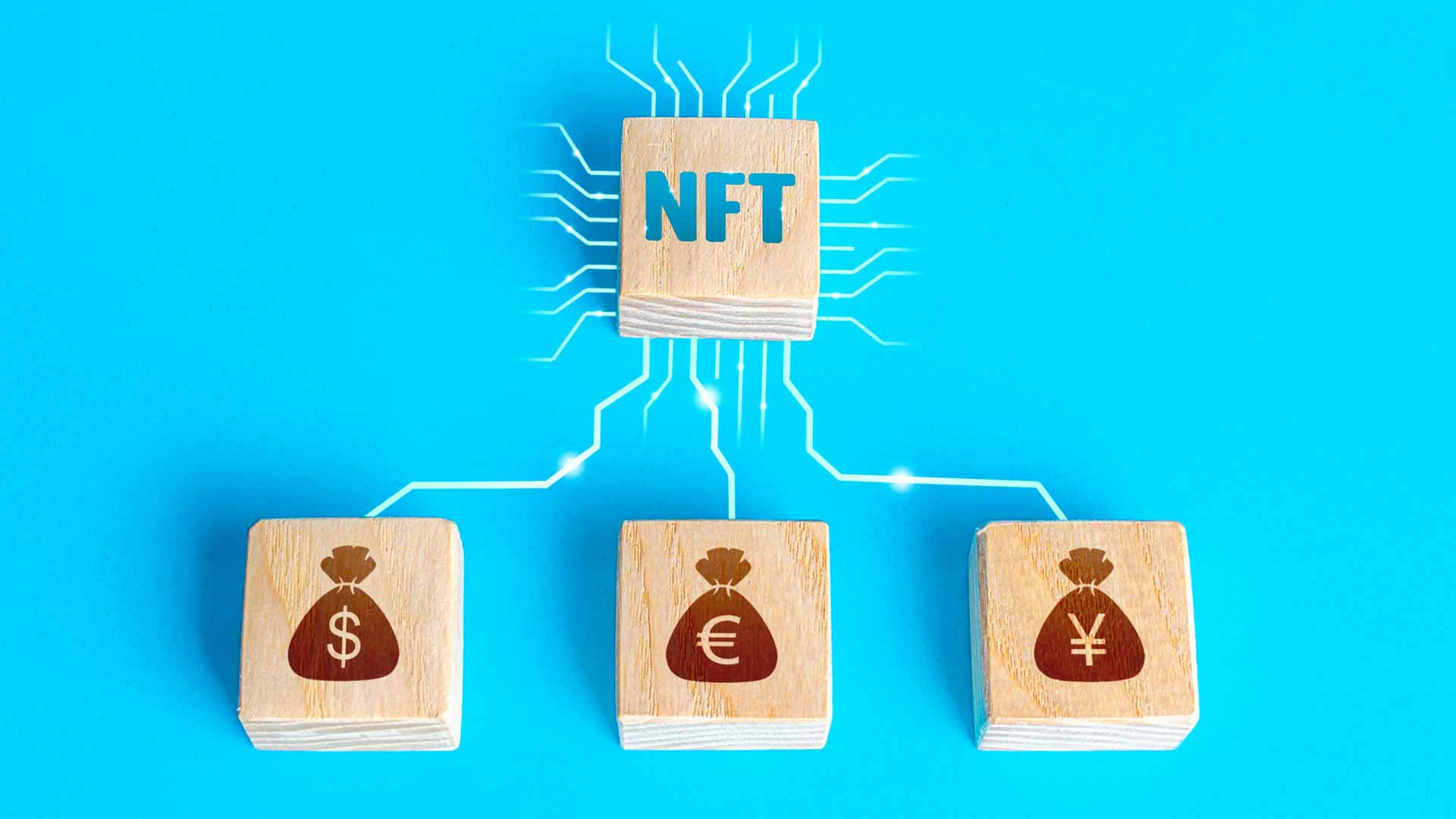 With the gaming industry becoming ever more competitive, it has to be difficult for game developers to get their games noticed. However, there is a way to do this without the need for expensive marketing campaigns or other media channels.
NFTs (Non-Fungible Tokens) are identifiable and unique blockchain assets, making them perfect for use in video games to represent collectables. Check out this blog to learn more about these innovative games that are changing the world of gaming as we know it.
What Exactly Are NFT Games?
Players may acquire non-fungible tokens from NFT Games, which are blockchain-powered games with tokenized in-game properties. NFT Games are a kind of game that uses non-fungible tokens to represent in-game assets (NFTs).
The rewards for some of these games are in bitcoin, while others allow players to accumulate in-game NFTs, which may subsequently be sold for a possible profit.
Blockchain technology offers decentralization, allowing players to regain control over their accounts. For example, players who own the digital assets, native token, or the in-game currency of a gaming platform are entitled to vote on the platform.
Usually, gaming corporations have had complete control over the industry. Users don't hold the items they buy with that money, even if they've accumulated a sizable amount of cash via in-game purchases. Blockchain-based games, on the other hand, are altering this. If you purchase an item in a blockchain game, you are the only owner of that object, and you are free to do with it whatever you choose.
As a result of the NFT games growth, numerous blockchain game initiatives are popping up, indicating that this may be the direction of gaming in the future.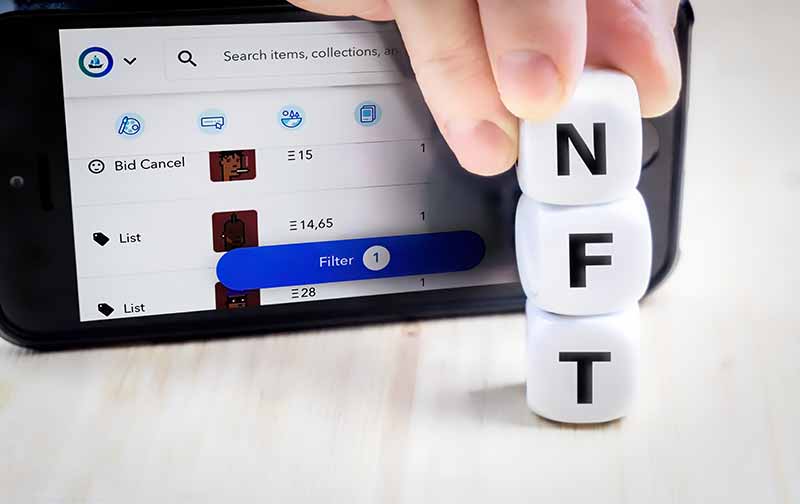 Top 5 NFT Games Review
The top five NFT games each use the technology differently, yet they all have one characteristic. Every game is built on the concept of accumulating some in-game resource. It depends on the game and collectable material to determine which planet is ideal for each player. In this list, you'll find some of the most innovative NFT-based video games available today.
#1. Axie Infinity
Axie Infinity is one of the earliest blockchain games that is officially licensed. Players may acquire, breed, and trade mythical creatures known as Axies in Axie Infinity, a decentralized strategy game.
Like famous games like Pokémon, Axies is based on maintaining and training digital collectables, known as Chimera, in a virtual world called Lunacia.
You may breed your Axies and increase your NFT base by using Small Love Potions (SLP). To get SLP, players may either win fights and receive SLP as a prize or buy it on a decentralized market like Uniswap. The in-app NFT marketplaces and well-known markets like OpenSea, like other top NFT games, may be used to sell Axies, SLPs, and other NFTs.
Last month, Axie Infinity made headlines when they sold nine virtual-space plots for $1.5 million each. Every week, the Ethereum-based game gains up to 5,000 new players and transacts about $1.8 million.
For the most part, people seem to like Axie Infinity because of how well it utilizes NFT technology. Two Ethereum-based coins, AXS and SLP, are used together with an anticipated trading value of $50 million by July 2021 for the NFT collection.
#2. CryptoKitties
One of the first blockchain games was CryptoKitties, which was released in 2013. Virtual kittens "live" on the Ethereum blockchain and may be collected and bred by participants in the game. CryptoKitties may be sold on the platform's marketplace or the most popular NFT markets.
Believe it or not, many people like collecting and raising digital cats. Because of the game's popularity, Ethereum's network became congested in 2017, resulting in media attention. According to NonFungible statistics, CryptoKitties are still popular today, selling for over $30,000 each day.
Every one of our kitties is an individual. You may get a CryptoKitty either by purchasing one from the market or by mating two Kitties. Breeding gives players access to uncommon abilities. You'll also get points for collecting and breeding digital cats if you do so.
Cats may battle in KittyVerse if you have a collection. Winning battles may help you to earn rewards. You may also work with other players to solve problems.
#3. Sorare / Fantasy Football
Using digital cards for your five-player squad and earning prizes depending on their actual performance, Sorare is an NFT fantasy football game.
In Sorare, you compete against other managers for cash rewards instead of conventional fantasy football points. You will be able to create and manage your digital playing card NFTs virtual squad and play fantasy football NFT games. They're licenced by the NFL and depict a real-life footballer from a specific season.
Unique, extremely rare, and uncommon digital cards are all available in this game. You own a card when you collect it, and you may resell it to other players if you want to. Using a five-card squad in the SO5 game allows you to gain points depending on how well your players perform in real life. Sorare monitors footballers from 23 different leagues to see how they perform individually.
In Sorare, the brains are Nicolas Julia and Adrien Montfort, both entrepreneurs and former game directors. The game was officially released in 2018. Ethereum-based game Sorare is a popular non-fiat trading game, with daily cards sales reaching approximately $159,000.
AC Milan, the well-known Italian football club, is the newest member to join the game's official licencing agreement. Sorare keeps track of volumes up to $4 million each week.
#4. Evolution Land
Evolution Land, one of the most popular NFT games, is an NFT game wherein you participate in a virtual simulation game of evolutionary change. There are 26 continents globally, and the primary elements are hydrogen, helium, phosphorus, oxygen, and silicon.
Architecture, harvesting, scientific research, and PvP are just a few of the options available to players. Two continents have been created so far: Atlantis (based on Ethereum) and Byzantine (Tron-based).
Players amass and breed a variety of Apostles, each with a unique set of skills defined by their ancestry. Some kinds of Apostles are far rarer than others. Many career possibilities are open to Apostles who want to improve their skills via study. In-game items like land and Apostles may be traded in the marketplace by players.
In the game, KTON, one of the fungible tokens, provides its holders voting rights through the Decentralized Autonomous Organization (DAO) (DAO). 70% of the game's income will go to the players.
#5. F1 Delta Time
The Ethereum NFT game F1 Delta Time caters to Formula One enthusiasts. Players in the game amass a collection of one-of-a-kind vehicles, drivers, and other in-game NFTs. The statistics of each token influence the vehicle or driver's performance, and REVV, an ERC-20 token used in the game, serves as the game's money. In addition, players may bet their NFTs to get REVV.
Grand Prix Mode, Time Trial Mode, and Time Trial Elite are just a few of the many elements available in F1 Delta Time, including the ability to race in the game, test your compositions, and earn prizes. Players may also use a workshop to add components and gear to their vehicles and drivers, respectively.
Fans of Formula One are flocking to the best NFT games sector thanks to F1 Delta time. Up to 1000 new users join the site every week, with weekly trade volumes exceeding $1 million. The game's creators and distributors are Animoca Brands.
Final Note
NFT games combine excitement with the possibility of financial gain. In a way, one could say that NFT games and slot sites are in a way similar as both allow you to make a financial gain from them the only thing you need to do is familiarise yourself with the games and learn how to win so you can cash out.
Note: This is not investment advice. Before investing, please conduct your research on the company thoroughly on your own.