Article
Can a Gaming Company Survive Only on their Mobile App?
Our society is increasingly coming to enjoy interactive experiences and also multi-task. When we watch TV, we are no longer glued to one screen. In fact, more than three-quarters of the UK population now browse their smartphone while watching TV. Something that the likes of Netflix have latched onto with their recent 'chooses your own adventure'. Let's see "Can a Gaming Company Survive Only on their Mobile App?".
It's true to say that we are also increasingly becoming a 'grab and go' society. In simple terms, this means we have smaller and smaller gaps in our lives which we look to fill. As far as mobile gaming is concerned, this seems to fit perfectly.
Nine out of ten adults now play mobile games, the average session time being 5.3 minutes, which is the highest out of any category. In terms of UK gamers, 66% play them every day up to five times per day, and the split between both genders is equal. Mobile games also appeal to a wide range of audiences, with action games aimed towards the younger generation. In contrast, puzzle games and mobile poker are aimed at an older audience.
Taking all of this into consideration, it's easy to see why the mobile gaming market is doing so well. In fact, it's booming, and now worth $70.3 billion. A rate that's higher than the entire global box office. This is set only to grow even more this year, potentially exceeding $100 billion. This is a sum worth triple the amount generated from popular titles on the Nintendo Switch, Xbox One and PlayStation 4 platforms.
Can a Gaming Company Survive Only on their Mobile App?
So why is mobile gaming so successful? Well, costs are relatively reasonable for products, distribution and development, compared to other media and gaming company monetisation options which can be very expensive. For free to play games, further profit is generated from things like in-app purchases and ad revenue.
Why are Mobile Gaming Apps Proving to be So Popular?
Big players like Epic Games, Playrix and Playtika aren't scared of spending big bucks on mobile games. In fact, between last March and May, $2 million was spent on digital ads for mobile games. The best selling games for the iOS app store in 2020 included Game for Peace and Honor of Kings by Tencent, AFK Arena by Lilith, Candy Crush Saga by Activision Blizzard and Sangokushi Strategy by Alibaba Group. PUBG Mobile, Roblox Candy, Gardenscapes and Fortnite also experienced strong revenue this March and April. As far as the Google Play store is concerned, the most profitable games included Lineage 2M, Monster Strike X, Fate/Grand Order, Rise of Kingdom and Coin Master.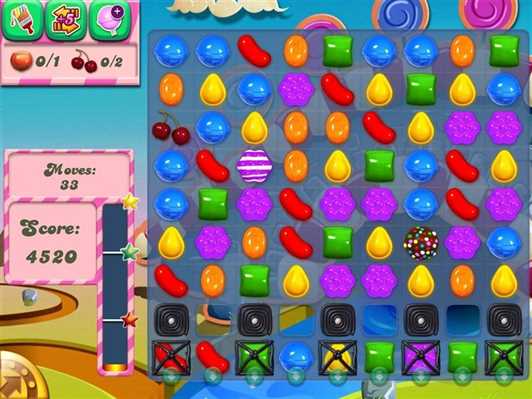 So how have publishers achieved this type of success? Publishers who own free games utilise measurement and testing practices to make sure the cost per install on a users phone is exceeded by their predicted lifetime value. Which is often achieved by providing users with the option to complete in-app purchases for extra lives, avatar outfits or virtual items. Some companies even bypass actually making a game. Instead, opting to buy other studios out. This is precisely what Zynga did when they purchased the Istanbul based Peak for $1.8 billion, a studio is previously well known for their successful Toon Blast game. The larger marketers also invest loads of money into intellectual property. At the same time, social networking and community building are other methods brands utilise to retain players and achieve success.
It hasn't just been gaming companies who have experienced success purely through a mobile app. Toshin, a 24-year old security researcher from Moscow, built a security-based mobile app. Named 'Oversecured', the app is a vulnerability scanner that scores each and every line of source code to pick up flaws where vulnerabilities could occur. A report is then generated to showcase them.
Intended as a way to speed up finding bugs in applications, it discovered a vulnerability in an android system that tried to steal sensitive user data from other apps on the device. Additionally, another bug was found on TikTok's android app, which was capable of hijacking user accounts.
To this day, the app has generated over $1 million in 'bug bounties' which has been down in no small part to Googles 'Security Rewards Program'. This paid security researchers when they discovered bugs in mobile apps.
The app has proven so popular that a B2B offering has been recently launched. A future possibility could be that enterprise customers can gain access and use it with their developer tools. Support will soon be available for scanning iOS Swift code as well.
Can Gaming Company Remain Profitable Only by Providing an App?
The ways people are interacting with technology is changing. As we watch the TV, most of us browse our smartphones. Even in our day to day lives, we look for new ways to pass the time as we complete our daily chores. Mobile games have been one such form of entertainment that we have incorporated in our daily lives. Various different games companies have latched on, and subsequently, a large pool of best selling games have now emerged on multiple other app stores. Some of which have been free to play.
So how have these kinds of games been profitable? In-app purchases have been the essential secret ingredient. While other companies have even opted to completely buy out other successful games studios. This has been a cheaper and easier option than actually developing a new game from scratch.
Ultimately, gaming companies can survive purely on one gaming app, and this has been proven time and time again.