Activision Blizzard also made a statement about the upcoming Cold War game at the upcoming investor meeting. It was announced that the Cold War will integrate into Warzone in December. The Call of Duty series has been a game that has managed to gather fans from all over the world for years. Satisfied with this interest, Activision Blizzard offers players a new Call of Duty game almost every year.
Call of Duty: Black Ops Cold War planned to be the next game in the series. So, the game will take its place in stores on November 13. Cold War, which will add to the series, will integrate into Warzone at the end of the Warzone season.
Cold War Will Integrate Into Warzone in December
President and Chief Operating Officer, Daniel Alegre, told investors that the publisher confident that Call of Duty will "once again be the number one console franchise globally for up-front sales this year."
Stating that Black Ops Cold War will focus on similar content with Modern Warfare. So, it has previously found a positive response among players. Furthermore, Alegre stated that the Cold War will integrate into Warzone as of the first season in December. The game's characters and weapons will come to Warzone with new content.
Perhaps the most interesting point in Alegre's statements is the belief that Call of Duty will focus more on digital downloads. The enormous size the game has reached has attracted attention before. Call of Duty and the operating system usually do not fit on 256 GB SSDs at the same time.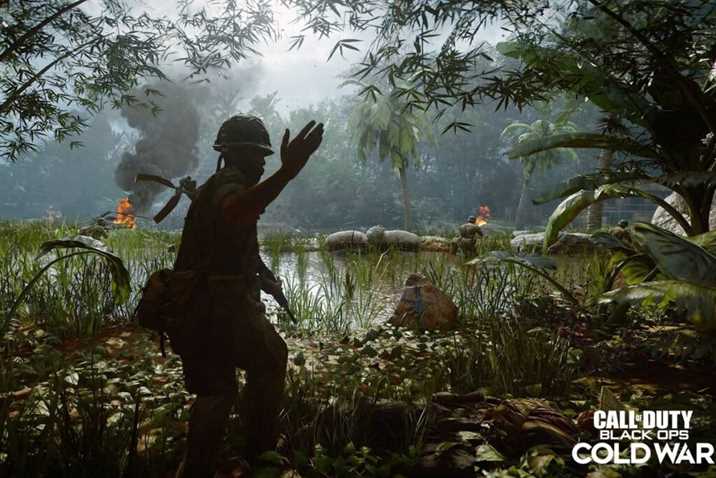 The Third Quarter Is Better Than Expected
Activision posted better-than-expected results in the third quarter. The player of the game increased 23 percent compared to last year. The time spent in the game has also increased. Alegre also listed the reasons for this increase.
The CEO said in a statement. "Black Ops Cold War's in-game content will center around the same in-game system that resonated so well with players in Modern Warfare. And starting with the first season of in-game content in December, Black Ops Cold War will integrate into Warzone. We'll bring Black Ops Cold War's characters and weaponry into the free-to-play experience along with substantial new content ensuring that Warzone remains both a terrific experience and a powerful on-ramp for the franchise's premium content."
Finally, here you can find our news that we shared with you the Call of Duty: Black Ops Cold War system requirements before. What are your thoughts on Call of Duty: Black Ops Cold War?