Game News
Crash Bandicoot 4: It's About Time is Confirmed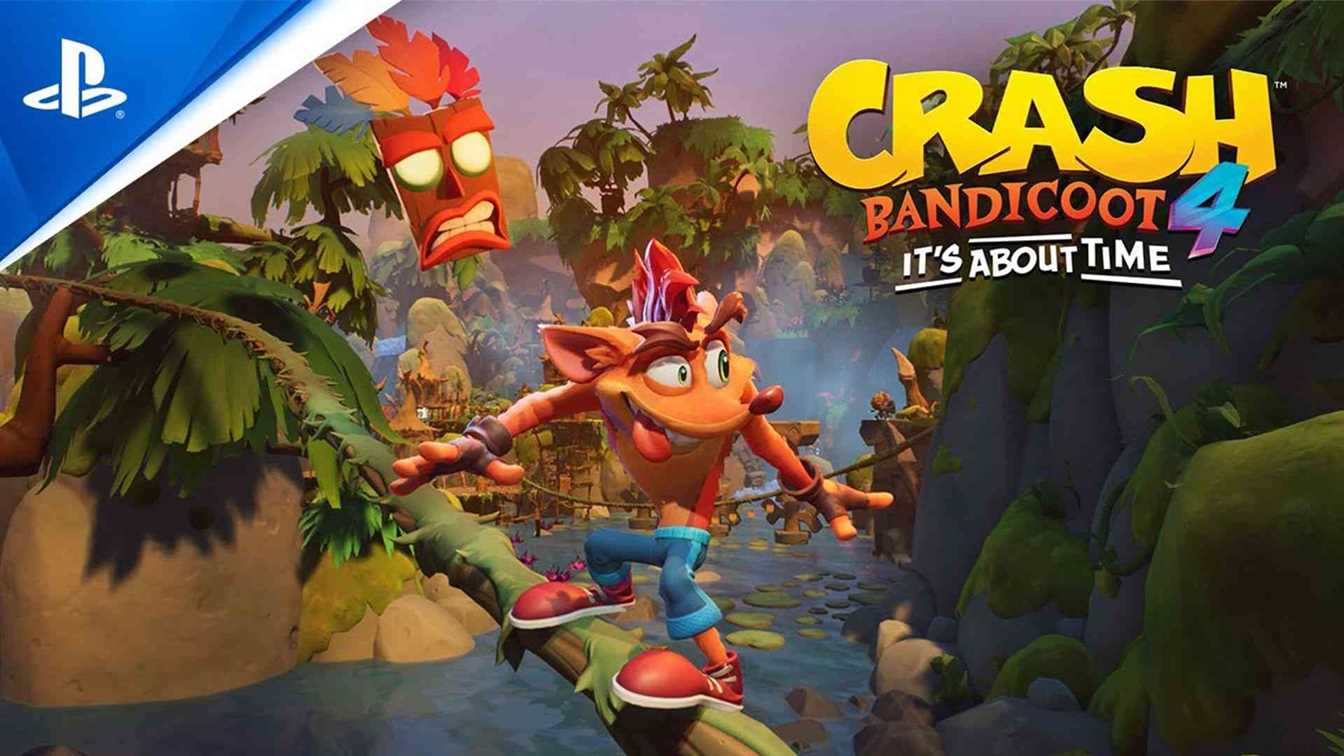 We finally get it! Today, Crash Bandicoot's new game revealed with Crash Bandicoot 4: It's About Time reveal event. The game is not a remake. Lots of people considered Crash Bandicoot: The Wrath of Cortex as the fourth game of the franchise. But this one is a brand new title. The game is open to pre-order now but it will be released on October 2, 2020, for PS4.
The new game is really faithful to the original one but still, we have some upgrades. They added 2 more masks to the game which are time mask and gravity mask. Time mask makes Crash slow down the time. And the gravity mask makes him be able to flip the direction of gravity and walk upside down to pass impossible obstacles.
Crash Bandicoot 4: It's About Time is Confirmed
There are also multiple playable characters such as Crash, Coco, and Doctor Cortex. Speaking of Cortex, we already destroyed him a couple of times but now he found a way to come back again. He vanished in the past, planning Crash's doom.
Of course, there are chasing levels as well. We saw two of them in the reveal video. Since this is not a remake, we have to be open to all new changes. But according to the developers, classic Crash gameplay is dense in the new title.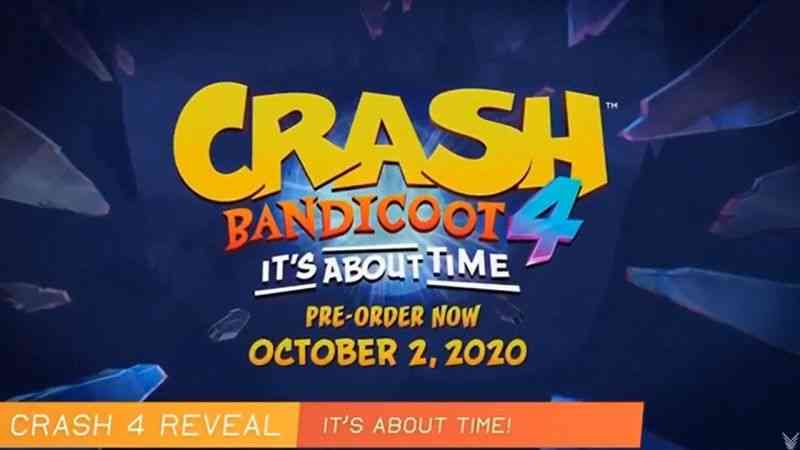 The game is not open-world like Twinsanity, which is also one of the fans' favorite. We have a totally new game with new powers, options, and masks. It has a futuristic theme mostly but still, we will hang around in the forest very much, I suppose.
This is all we know about Crash Bandicoot 4: It's About Time. We don't know if the new game will come out for new generation consoles. We will wait and see. Stay tuned!
Crash Bandicoot 4: It's About Time Game Trailer Video
https://www.youtube.com/watch?v=5qF5JrciMnU