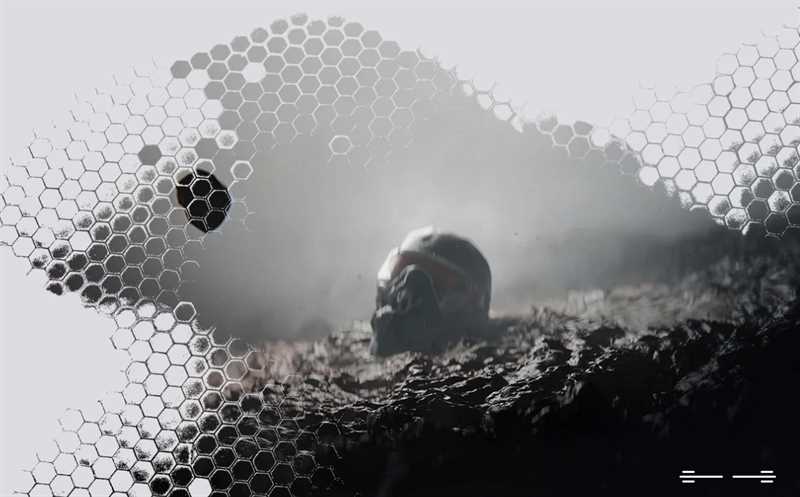 You can think of this as a preliminary review or a preview article, but I personally conveying the information you will hear about the company for the first time. Here is the Crysis 4 first look.
Before I wrote these lines, I had prepared a 36-pages Crytek report file. It took me a week to research and write these, but when it comes to editing and confirming about them, the subject has been extended for at least two months. Frankly, I was also eager to talk about Crysis 4 implicitly saying "it is likely to come" and to say "…look, we said it on time, before" (I love doing this). In fact, Crysis 4 was announced a little early from my estimation (thanks to the leak from China). Normally, my expectation was that it would be in February. Actually, it was nice.
At least two years ago, I knew that Crytek developed many games, especially Crysis Remastered Trilogy and Crysis 4. Since these announcements have been made, I think it's time to talk about a few issues. I even reached Avni Yerli a few minutes ago and said, "I will tell, now." The information you need to deduce from this is that; the idea of releasing these games goes back two years and more.
Crysis 4 First Look
As you know, Crytek is a company that has come to the fore with Far Cry and Crysis series and has managed to make a name for itself with every production until it ends with Crysis 3 productions. Although Crysis 2 and 3 remained a tedious game according to someone, this dullness was not against FPS games in rival positions such as Killzone, Call of Duty, Battlefield, Metro, which took their place in the market at that time. In its own series, it was mentioned that it was boring compared to its previous games.
The reason was clearly simple: Half-Life 2, which completed itself at the top of the FPS game of the period with the first Far Cry game and is still at the top, was released at the expected time. The graphics, gameplay and open-world games that were not seen in any game at that time were leaving everyone's mouths open. Crysis brought this with it in 2007. Thus, Crytek GmbH placed itself at the top of technology and gaming and went on to grow with them. It had become a company that many companies took as an example. Even its competitors have repeatedly consulted Crytek about technology.
Let's come to the Crysis 2 period; The original planned Crysis 2 was different. This will be possible with Crysis 4!
Actually, I have a lot to say on this subject. The game was announced with a mysterious "Teaser" video in 2009, just like it is in Crysis 4. CEO Cevat Yerli, who made a speech at E3 2009, stated that "We are at the beginning of everything…", as just as happened now. Continuing with history repeating itself, this time the same words came from Avni Yerli, the new co-CEO of the company.
When you say history repeats itself, you can also perceive it as "Oh finally, a little far from technological innovation, Crytek, which makes AAA games, is back". I have something to explain; raising the bar with Crytek, Far Cry and Crysis, the company, was exposed to questions from many local and foreign press; "Why only FPS games?". Those who know that; questions in this direction were also coming to our fan page, me as Tayfun Kumas, Melik Arslan and Raşit managed when Facebook was more popular, which has more followers than the official page called "CRYTEK".
Of course, since we are a fan page in general, we were leaving this issue unanswered. If there was any information reflected in the press, we were only explaining it. In the intervening period, when a local game press asked the same question at Gamescom 2010 or 2011; Avni Yerli ended the subject with a short sentence; "We're loving it…"
They really loved it. I wish they had stick with it instead of listening to the players. Things turned into a mess when you said CryEngine with TPS feature and CryEngine with VR feature.
Yes, Crytek GmbH employees and fans loved it too, but the expectations for the company were always high. The same question has been asked to Rockstar Games years ago, "Why don't you make FPS games?". This subject was ended with a general statement such as "We can't do it".
You can check out the official Teaser videos for Crysis 2 and Crysis 4 below, in order. You will understand the similarity I am talking about more clearly at that moment.
Crysis 2 E3 2009 Teaser
Crysis 4 (Working Title) Announcement
In time, Crysis 2 was announced. "Why only PC, why do we have to spend a fortune on each of your games and console gamers are like stepchildren?". The solutions to the questions were also found. First of all, after Cevat Yerli announced that the game was developed with CryEngine 3, it was announced that it would take its place in the market for the consoles of the period, Sony PlayStation 3 and Microsoft Xbox 360 (2006-2013). For PC players, the game was first released with a Standard version, and then with the free "Patch 1.9 – DX11 High Texture Pack", free content was released that will push the limits of the systems in 2011. Thus, the players were listened, in line with their wishes, it was directed to consoles with the pressures of Electronic Arts, the Standard version was downgraded (then it was combined with Patch 1.9 – DX11 High Texture Pack), and thus the book of Crysis 2 was closed.
The game was again at its peak in terms of graphics and technology, but it was pale compared to its previous versions, Crysis and Crysis Warhead. This was because it only had a Call of Duty level progression. They didn't offer everything about the story, either. Speaking of the story, the script was written by Richard Morgan, the author of the book "Altered Carbon", which became popular a few years ago thanks to Netflix itself.
He was also the person who collected the science fiction writer awards at that time. His books have already been translated into Turkish to keep up with post-Netflix popular culture. In fact, its beginning date back to the early 2000s. In terms of music, Crysis 2 reached a whole new level with the efforts of Hans Zimmer and his orchestra.
In the summary of Crysis 2, it went through such a process, but to explain for the first time a part that you do not know; according to what I heard from a few employees, Crysis 2 was going to be better than expected. The planned content was as follows; just as each time on the game there was an interaction in a large island, forest and nature, the main plan in Crysis 2 was to interact with everything in New York, such as apartments, skyscrapers, and the city.
In fact, the collapse of the skyscraper in the trailer of Battlefield 4, which was announced two years later, was essentially planned for Crysis 2. I'm not talking about cinematics. I'm talking about the ability to directly demolish the skyscraper or tear apart certain parts of it. In 2007's Crysis it was possible to cut down palm trees with fire like chopping wood (I talk about this at 11:32 seconds of my Personal video below). That would be more than just smashing concrete in New York.
Crysis Remastered – Conversational Gameplay! (Old Crytek Memories – Surprise Ending!)
This feature was planned to be carried over to Crysis 2 in New York. Because CryEngine 3 was the only game engine that could give this power. In the CryEngine 3 video published after the teaser, the first gameplay footage was partially published and the destructions I mentioned took their place at there.
Of course, plans changed later. The reason is the consoles!
The power of the Microsoft Xbox 360 and the Sony PlayStation 3 was evident. Although all these possibilities were offered on PC, unfortunately, this was not possible on consoles. Although today's consoles Sony PlayStation 4 and Microsoft Xbox One (2013-2020) offer this possibility, unfortunately, consoles a generation ago could not make it possible. That's why I couldn't help but think that Crysis 2 is the game that will have more than what's on offer. And if you think about the new generation? Who knows what might have come out? Now is the time for it. (It will be possible with Crysis 4. I will come to that part…)
In addition, before leaving the old issues behind, let me note that in this article; Crytek after developing these games, (Far Cry, Crysis and Crysis: Warhead) a semi-open world in the style of The Last of Us or The Evil Within 2, exclusive to consoles called "Redemption", the place was the Ukrainian Soviet Socialist Republic of the Soviet Union where the Chernobyl disaster took place. They had begun the development of a game set in around the city of Pripyat. All 9 Chapters was completed, but probably due to the problems experienced with consoles during the game development process; this game was cancelled years ago to avoid an Assassin's Creed: Unity, Cyberpunk 2077 and Battlefield 2042 disaster.
CryTek's cancelled game
A subject where Crytek GmbH is criticized; they were a company focused on technology. It was as if the games were secondary. Cevat Yerli had a great influence on this, too. Listen to the memories of every individual who spent time with Cevat Yerli. You will be able to hear unimaginable things about interesting experiences with him.
When I came together in 2013, he talked about something like "Metaverse" and I said to myself that the Matrix can't be real, but when you look at it today, anything is possible. He said that "People will focus on short videos that will move away from social media." At that time there wasn't Vine, TikTok etc. in the market. In fact, one of my favourite names from the press and Furkan Faruk Akıncı, whom I have not seen for years, touched on these issues in a recent YouTube video; from Yerli's cinematic vision and his meetings with Michael Bay, to his vision with a hand that extends from the best Hollywood directors to Silicon Valley had mentioned.
Cevat Yerli was a name that took risks and took initiatives. You can see all these when you look at Crytek's foundation memories and stories from various sources. Unfortunately, he could not achieve this alone. These three brothers were united until they laid the foundations of Far Cry, from going to the United States with the support of Avni and Faruk Yerli for their E3 presentation, and their efforts to prepare the demo until then. All the decisions made, order and discipline were not taken by alone.
After Crysis 3, the CEO of the company and his brothers Avni and Faruk Yerli started to pursue different projects. One of them was VR games, the other was their focus on this Free to Play projects. I also had heavy criticism about Free to Play. There were even employees with whom I fought unnecessarily, but fortunately; these were left behind.
In fact, it was the situation that bothered me that AAA games were put aside and focused entirely on Free to Play games. VR games were returned with "Back to The Dinosaur Island". The situation was clear. A new era was beginning. Because when Crytek was founded, the basis of Far Cry's demo was based on a dinosaur island production called "X-ISLA". They also took the top in VR with The Robinson and The Climb, but unfortunately, it remained in the background as VR did not become popular enough to enter every home all over the world.
However, every VR users definitely added one of these two games to their archives. We mostly compare Far Cry with Half-Life 2, one of the best examples which we can give of this is that today, the returning of a company like Valve to game development with the VR game of Half-Life: Alyx on VR era. With these experiences, the company, which grew rapidly, closed some of its offices over time and met at Crytek Frankfurt, a larger office under one roof, which brought along rumours about the company's financial problems and even going to closure.
The problem was; compared to AAA games, revenues naturally decreased, but something new was tried. Productions such as "Ryse: Son of Rome", Free to Play productions such as "Warface", constantly updated and renewed games such as "Hunt Showdown" were some of them. Mobile games such as "Fibble: Flick 'n' Roll" and "The Collectables" were also additions to the company's portfolio.
FarCry's X-Isla Demo
The Real Issue: Crysis 4
In fact, I can say that these are the summaries of what I am going to tell you in the Crysis 4 first look article. Because I have a 36 pages Crytek report file and it will be further developed.
Cevat Yerli's separation is based on the fact that Yerli no longer wants to develop video games. Because, predicting formations like Vine and talking about a future like a metaverse 10 years ago, Yerli is currently focused on a ROOM and Meta plan. In this way, communication, meetings and conversations between people will reach different dimensions.
Cevat Yerli left the company with the mentality that if I wanted to make some kind of game, I would stay at Crytek. Unfortunately, this situation is sometimes faced with different interpretations. Of course, let me also state that all these are just my thoughts!
With Avni Yerli taking over the company as being a CEO, things reached the dimensions we missed. With Crysis Remastered, the first game was remastered via Saber Interactive and adapted for today's PC systems, as well as consoles such as Sony PlayStation 4 and Microsoft Xbox One.
Although it gives a simple Remastered effect compared to the first game, those who start Crysis Remastered after playing the first game will personally notice the differences in gameplay and environment. When the bar is high, no matter what is offered, it cannot offer what is desired, as in the title we put in our review articles, the Crysis Remastered Trilogy; it was a "Remastered", not a "Remake".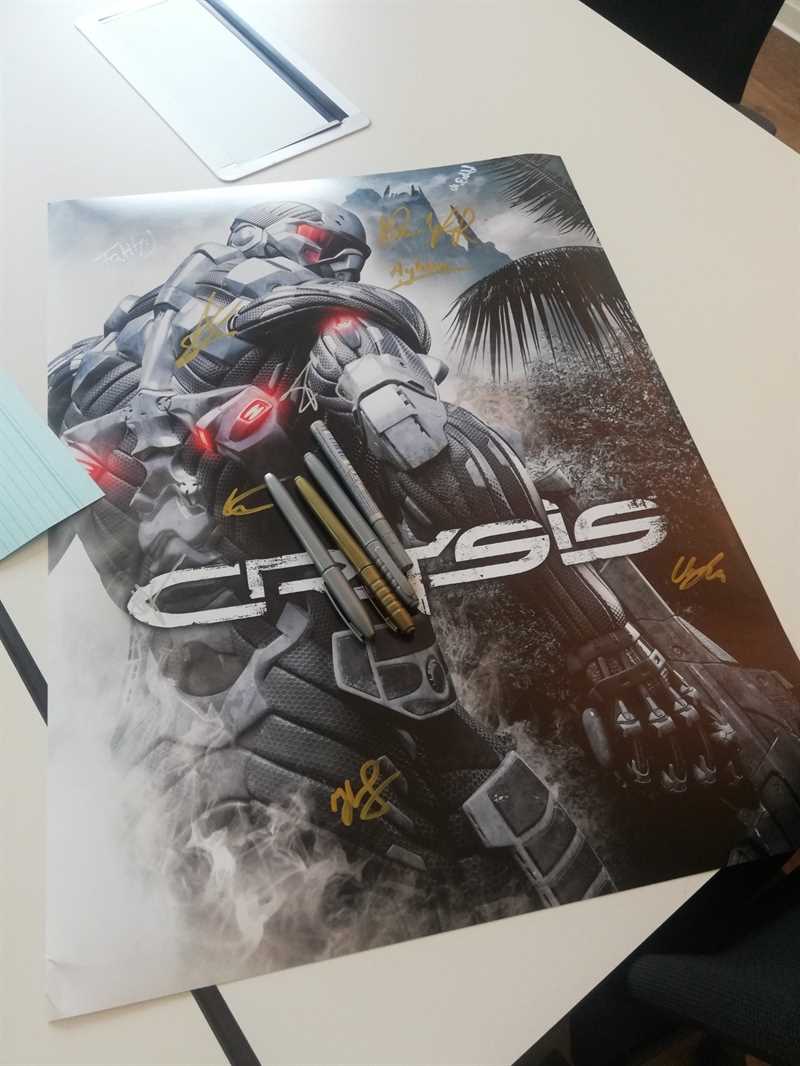 While talking about the cancelled "Redemption", with the effect of the pandemic, most game studious and filmmakers have unfortunately reflected these in their productions in a great recession. The fact that "Matrix Resurrections" takes points like 5.7 on IMDB, as a cut-and-dried movie instead of giving the original story, that a series like "Dexter New Blood" has ended with an awful 10th episode again, Cyberpunk 2077 and Battlefield 2042, which has disturbed you from the very beginning. After all these, expectations fell drastically. In a way, I would say it's good.
No matter how big the expectation is, no matter how big the production is, the disappointment is being bigger. I can give the biggest example of this from God of War. Because after God of War 3, there was no more story to tell on that days, God of War: Ascension and Kratos' past was the subject. Years later, almost a decade it managed to become the game of the year and even today with a kind of reboot of God of War. Now, the same situation is true for Crysis 4.
In addition to being a promising game in terms of story, there are also big story disconnects between original Crysis and Crysis 2, and between Crysis 2 and Crysis 3. The series was quickly completed with a trilogy, but how they came back from Lingshan after the original Crysis, what happened after the epidemic started and Chepler woke up, what happened with characters like Nomad and what happened between them and Hargreave are still a mystery.
And also, after Karl Ernst Rasch's contact with Prophet after Crysis 2, the struggles with the Cheps hidden all over the world, Prophet's being captured for 23 years, the change of New York City and the world were always questions that remained in mind.
Although sometimes these are tried to be explained and filled with comics and books, I consider them as a separate universe. Even the "Crysis 3 – Black Box" messages, I shared on my personal channel months ago, creating a separate story. That's such an universe is the Crysis universe…
As I mentioned before, you know, there was the weakness of the development stage on consoles that I mentioned about Crysis 2, but this situation will be broken with Crysis 4. Crytek will get easily handle this now. It is not yet known whether the game will take place on an island, in a city, or even in space, but there are some hints of these in the teaser video and the Crysis 3 finale.
Prophet's fall in Lingshan after Crysis 3 and start a new life there, offers us some clues that the game will take place on the island again. But on the other hand, the skyscrapers in the trailer can indicate that the explosion of a city, the Sun or the Venus, I don't know, might be evidence that the game will be in space.
In spite of Cevat Yerli's departure gives the impression that he was the mind of the company for most players, this is a meaningless comparison, like the disbandment of a band's whose lead singer leaves, since Crytek is not a music band. Cevat Yerli was a genius in technology, but Avni Yerli is a genius in game development, story and content because I know him very well individual. That's why I have really high expectations.
The biggest example of this is that Hunt Showdown is kept up-to-date and turned into a full version game from early access, and the series revived with Crysis Remastered Trilogy after Crysis Remastered and continued with Crysis 4. These are productions that are loved and missed by almost everyone, and the culture of Crysis is instilled even in the new generation of players who are not aware of these productions.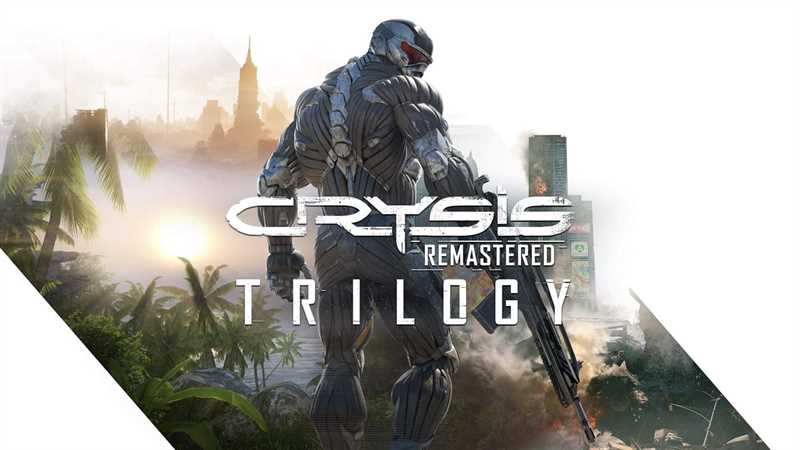 Crytek, returning to a new AAA game production with Crysis Remastered Trilogy and Crysis 4, offers me exactly what I missed for 9 years. On the other hand, my expectation from Avni Yerli is that, combine the game like Ryse: Son of Rome with VR and bring it to the continuation of the series. In fact, Ryse was once a project announced for Kinect as "Codename: Kingdoms", but that would not have happened. If we consider how L.A. Noire turned into a perfect game on VR, Ryse: Son of Rome would look great on VR too, I believe.
In fact, I am among the beholder who believes that there will be a promising VR series like "Assassin's Creed", with examples like "Ryse: Son of Ottoman". At the moment, my only wish is that a production like "Redemption", which has stayed with me for years and regretted its cancellation, will come to life again under the leadership of Avni Yerli. Sometimes, I think that very unfair comments and cruel comments are made, really. Again, everything will be determined by time and the future. As Hargreave said; "..This is the future!.."
We are about to meet again with the 36-pages Crytek report file soon. Do not hesitate to indicate what you are wondering in the comments… What do you think about the Crysis 4 first look article? Please share with us.
NOTE: This article was written by Tayfun Kumas in Turkish for Merlin'in Kazani, translated and edited by Oguzcan Korkmaz in English.