Game News
Cyberpunk 2077 Updated Roadmap Revealed. But No News for PlayStation Relisting.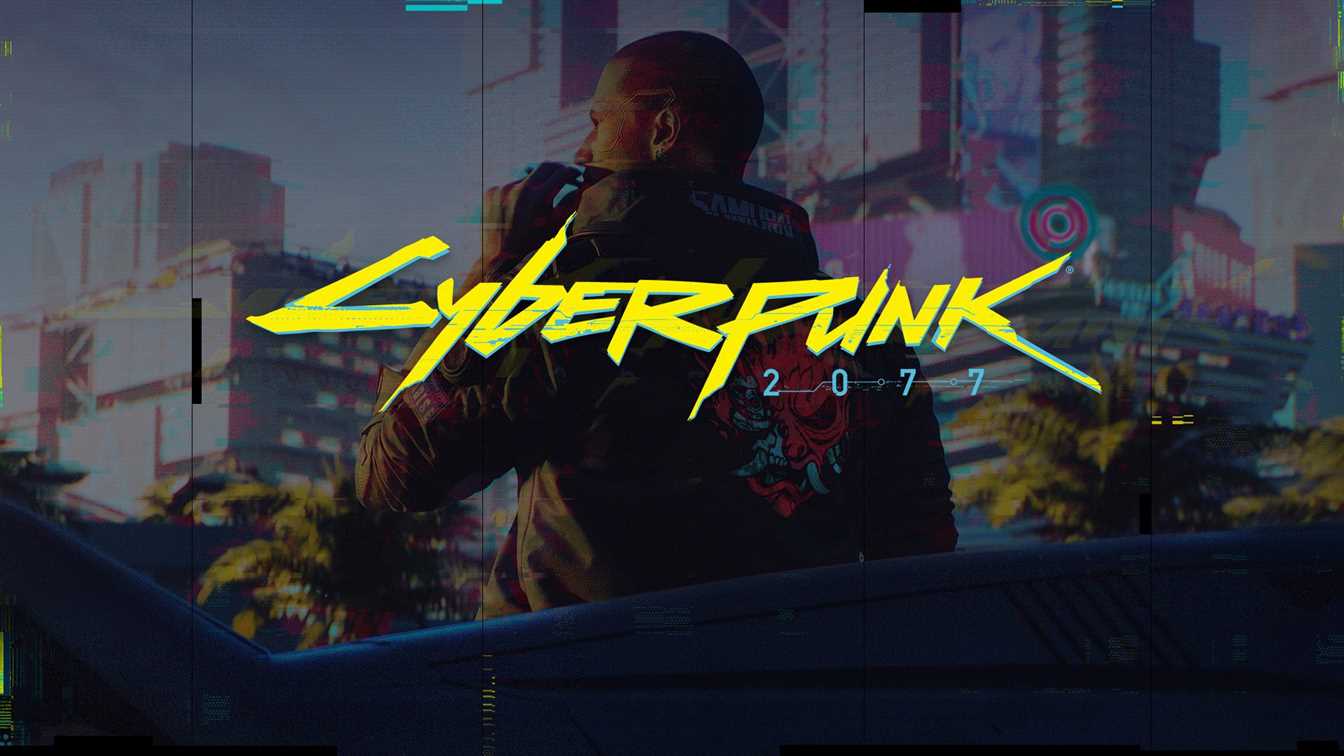 CD Projekt RED came up with a Cyberpunk 2077 updated roadmap. However, we still don't have information about the PlayStation relisting.
Cyberpunk 2077 updated roadmap shows that the game has improved over time
At first, the Cyberpunk 2077 updated roadmap shows us that the Polish developer company has lost %65 of its market share equivalent to $32.5 million PLN ($8.84 million USD). But the developers say that this is not due to sales. This is due to the money spent on the game. As most of you know, the release of Cyberpunk 2077 was not good. And the developers are trying to fix the ongoing issues.
However, that's not the only reason that such a huge market share has been lost. There is still no good information about the PlayStation relisting. The game was removed from PlayStation Store because the game was unplayable on the PlayStation 4. The Polish developer decided to remain silent about this situation. However, Axios Gaming editor Stephen Totillo has something to say about this.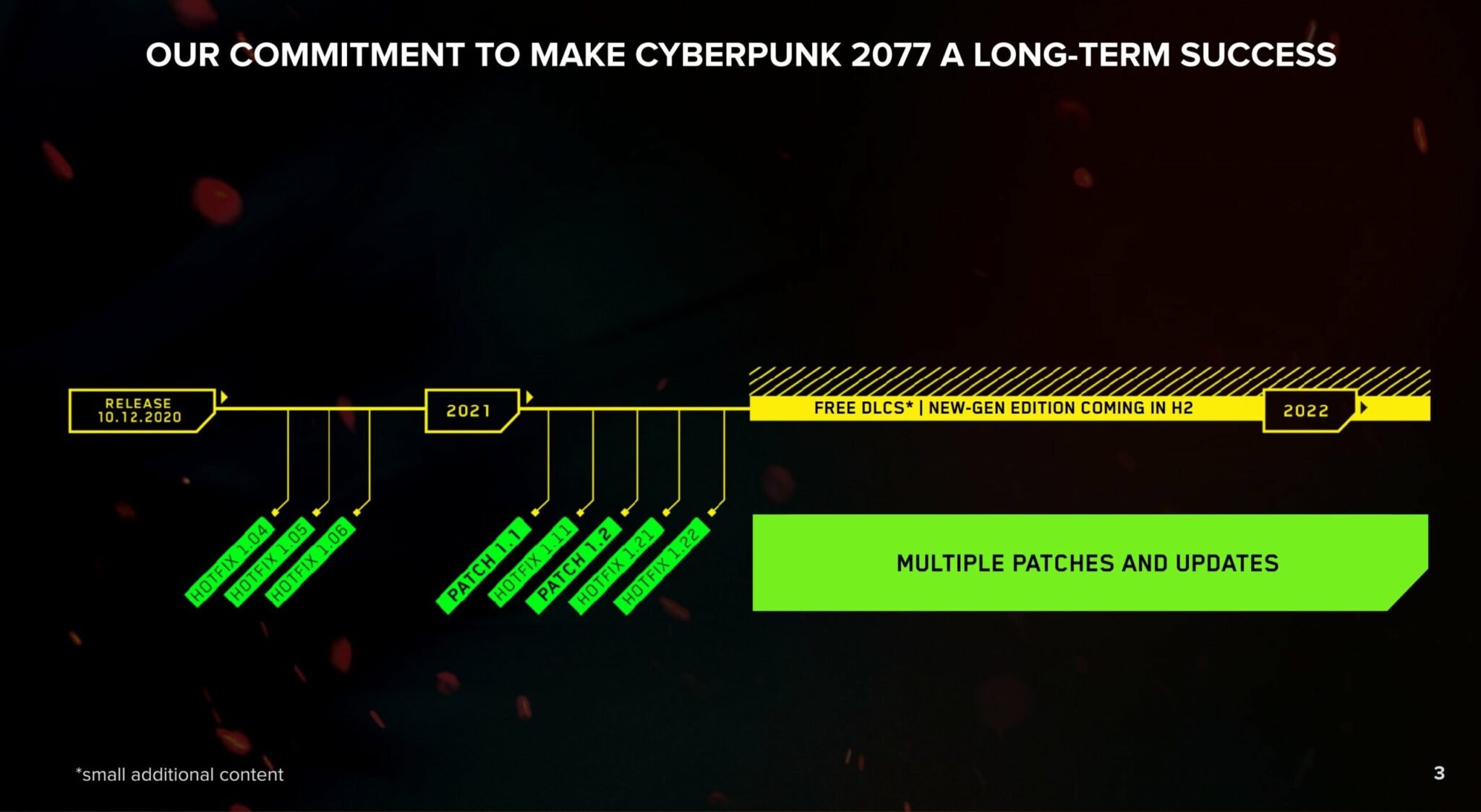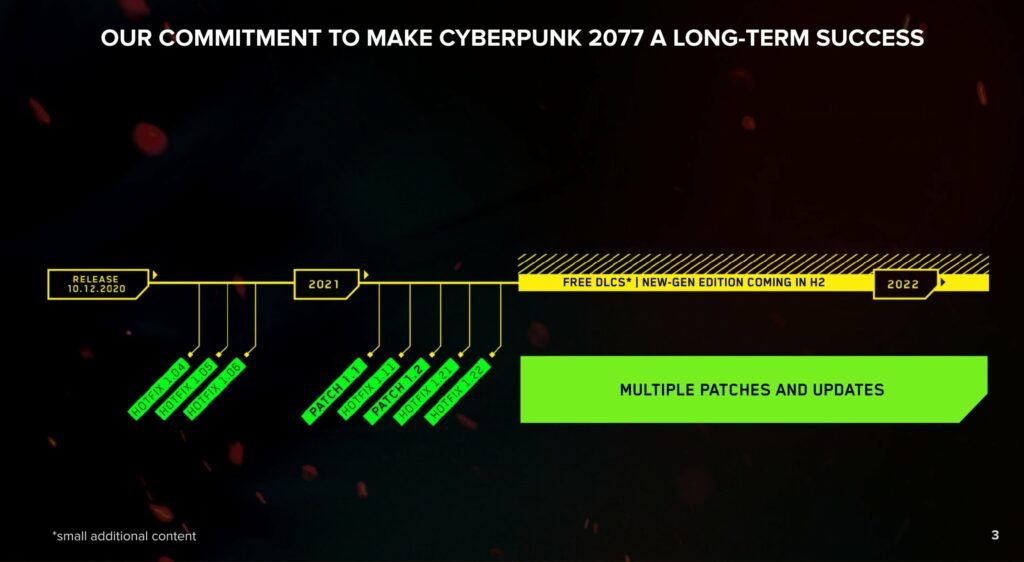 According to Totillo, "We cannot go into the details of where we are with that. But there is a process. We're in the middle of [it]…conversations happening…the decision will be announced when it's ready to be announced" Says CDPR. So we can say that the developers are eventually working to find a fix to the issue with PlayStation 4. But there is still no confirmation about when we will see the game on the PlayStation Store again.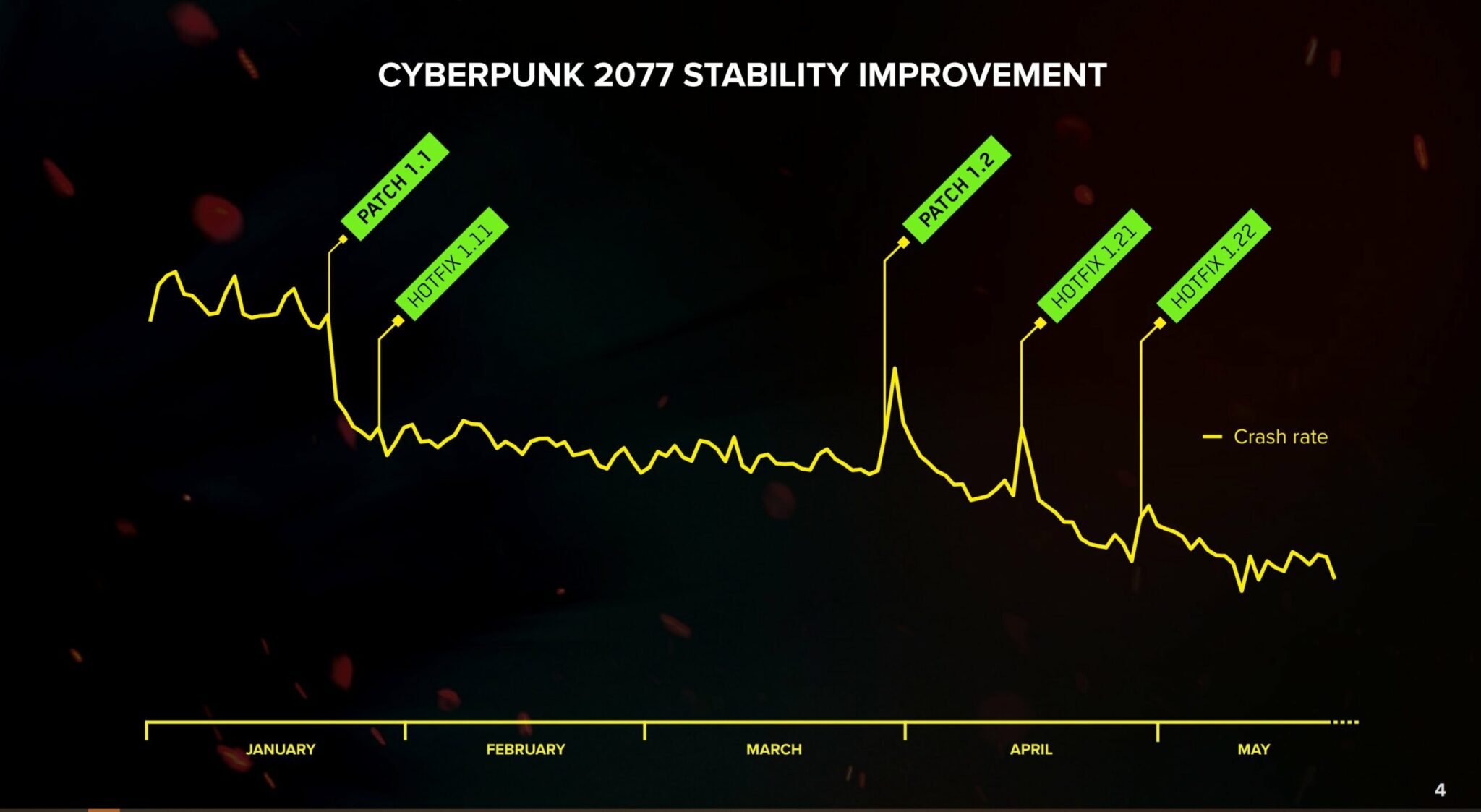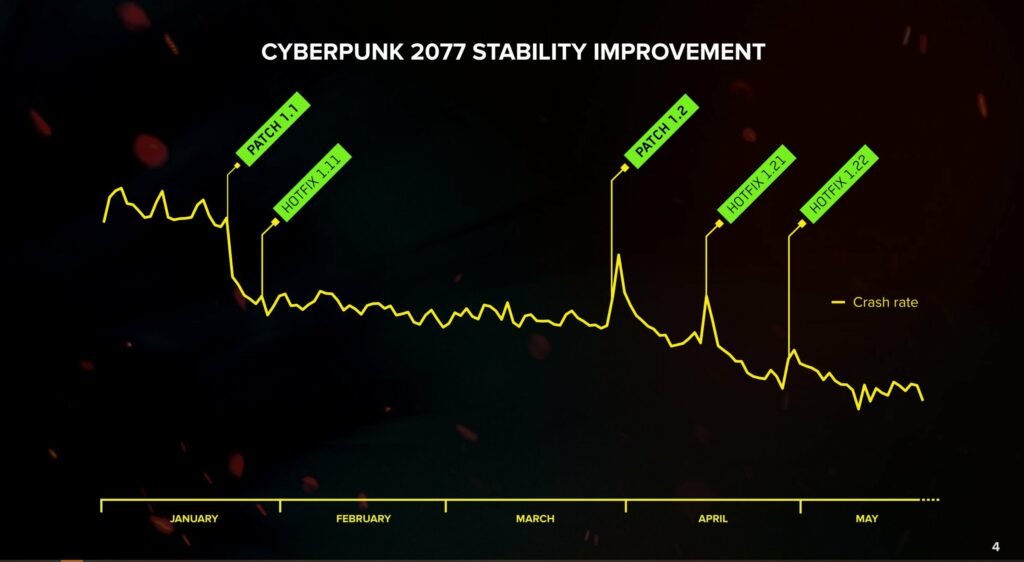 With the Cyberpunk 2077 updated roadmap, the developers showed the improvement of the game with a crash graph. But the graph doesn't show a handful of information sadly. We still don't know what triggers those crashes and on which platform we encounter those crashes. All we know is that the game gets fewer crashes with every new update. We hope to see a fully polished Cyberpunk 2077 in the future.