Game News
Devil May Cry 5 Special Edition Graphics Modes Revealed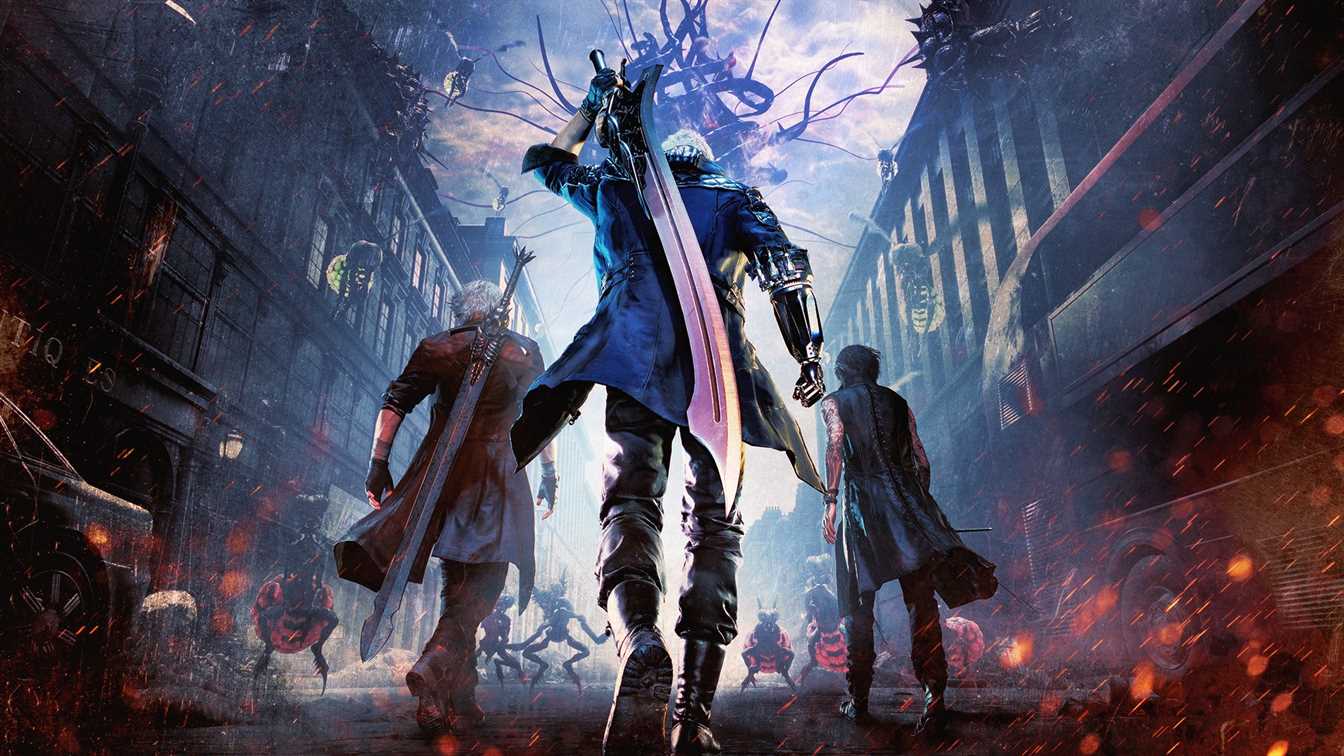 Capcom reveals the PS5 Graphics modes and options of Devil May Cry 5 Special Edition. All of the details being posted on Reddit.
The Remastered edition of the 2019 game Devil May Cry 5 Special Edition will offer some extra options
The graphics modes and options of the remastered version of Devil May Cry 5 are listed down:
4K/30 FPS – Ray Tracing On
1080p/60 FPS – Ray Tracing On
4K/60 FPS – Ray Tracing Off
Up To 120 FPS – Ray Tracing Off
All of these options sound great and you can find the best option for your gaming experience. If you ask me, 1080p and 60 FPS with Ray Tracing on is the best option for the optimal gaming experience. But we can consider the 4K/60 FPS option also good. Maybe there are some people around the World that find Ray Tracing, not a necessary feature. Players look really happy with this release and try to guess what kind of improvement the games will get thanks to the new technologies that the next-gen consoles provide to us.
Devil May Cry 5 Special Edition will give us a completely different experience. With enhanced graphics and glorious details thanks to the next-gen consoles. It is also a good fact that the missions will load in less than five seconds. If you want to see discussions and more details about the upcoming release of the game, you can click here and browse the Subreddit.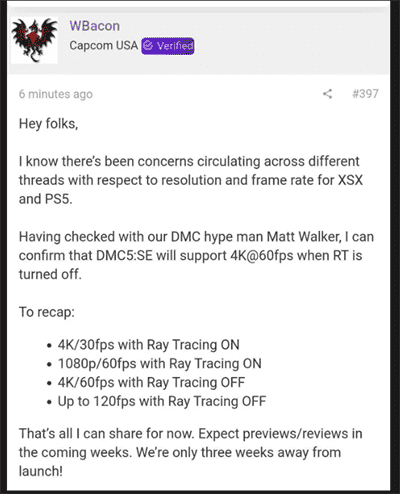 The Devil May Cry 5 Special Edition will release digitally on PS5 on November 12, 2020, in the US and November 19 2020 in the UK and EU. The game will also see a physical release on December 1. The game will not only release for PlayStation 5 but also for Xbox Series X/S. But the developers say that they do not plan to release the game on PC. So that is bad news for the PC gamers.