Article
Everything you should know about Shenmue 3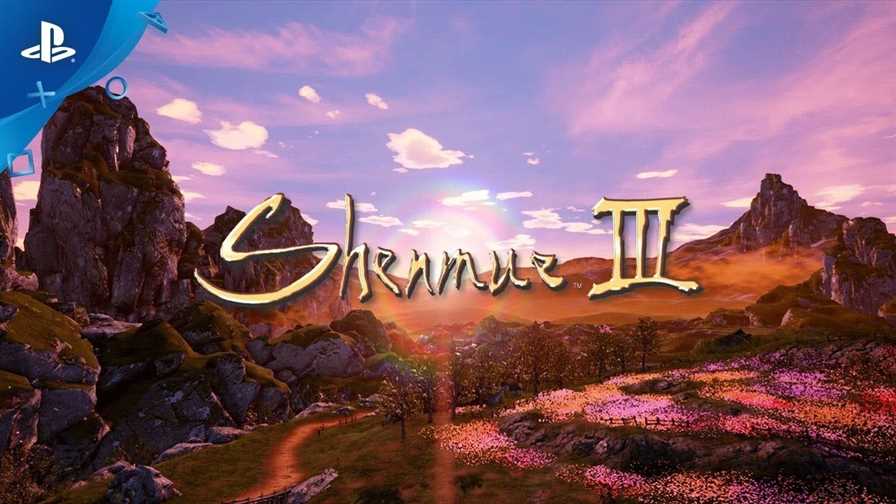 As we know, Shenmue 3 announced by Yu Suzuki as a Kickstarter crowdfunding campaign for Windows and PlayStation 4 at Sony's E3 conference. Here's what you need to know about those issues, the story going into Shenmue 3, the release date, and more.
Everything you should know about Shenmue 3
Adventure, sports, simulation, racing, RPG games, such as many types were made. Most of them managed to entertain the players, but very few were able to reflect the concept of realism on the screen. Realism cannot be indicated only by factors such as graphics, sound and control. The important thing is that the game makes the player feel that he is experiencing the events. For this, the graphics, atmosphere, character layout of the game items should be prepared with the same level of importance. Usually, RPG games are prepared this way. But with the release of Shenmue, a new genre has emerged: "FREE" (full reactive eyes entertainment). It has increased the gameplay in the FREE type RPGs to a higher level, making Shenmue the most realistic game ever. Shenmue (Yu Suzuki and team), first began preparing for the Sega Saturn console in 1994 by SEGA-AM2. Shenmue Saturn Version has been cancelled because of Sega's failures with Saturn. In 1999, after Sega launched Dreamcast, Shenmue's Dreamcast version was launched, and the game was released on September 2000. It was named the best (console) game of 2000 by many authorities. It has also received many awards.
Realistic And Impressive
Of course, the biggest reason for Shenmue to be so successful was that no game had ever made it so realistic. All right, let's talk briefly about the excellence in Shenmue; As you know, we controlled 18-year-old Ryo Hazuki in Shenmue. Ryo's father, Iwao Hazuki, was killed by the Chinese mafia Lan Di for the sake of a precious Mirror (Dragon Mirror), so we took control of Ryo Hazuki to avenge his father and find the veil behind the events. First of all, the script seems simple, but after seeing the characters and the side stories of the game, we definitely fell in love with Shenmue.
Yu Suzuki brought many innovations to the game world with Shenmue. In the game, you can interact with 90% of the objects you encounter. You can shop at the market, or buy a cold drink from the machines, play in the arcade hall. The object interaction in the game is really not implemented until that time. The spaces in the game are designed exactly with their realities. Night-day interaction and weather conditions were just like in real life. A good example of this is; Ryo sitting in the park with Nazomi at 22.00 in the snow. Just as Shenmue has, in real life, this kind of atmosphere should be romantic. Ryo, leaving the house to travel to China and the resulting statement is as pathetic. And the game took us in it.
The most dominant feeling we felt while playing was definitely "revenge". In addition to the fact that the environments are so realistic, the characters also have a great contribution. It's obvious what kind of spirit they're in from the characters' facial expressions, tone of voice, hand-arm movements, behaviour. Sound effects and music are definitely intertwined with the atmosphere. For example, it is clear where the speaking character comes from. The sounds of the items are exactly the same as what you hear in real life. Depending on the situation, the music changes the tension or calmness of the environment. Also, you will have no doubt that we will encounter a game with much wider possibilities. In fact, Shenmue is an "inexplicable, liveable" experience. If you didn't play it yet then start now. You'll see what we mean. Shenmue and Shenmue 2 brought so many innovations into the gaming world, we can't imagine what Shenmue 3 will bring.
How Shenmue 3 funded?
Shenmue III became the fastest game to raise $1 million in 104 minutes. Also, it is the fastest to raise $2 million in eight hours and 43 minutes.When Kickstart campaign ended crowdfunding raised $6.3 million.
Is Shenmue 3 the last game?
USGamer editor asked Yu Suzuki in an interview that "if Shenmue 3 would be the end of the series?". Yu Suzuki, the creator of the Shenmue series, told "it's about '40 percent' complete. That's simple enough. We should be about 80 percent done when Shenmue 7 releases in 2081."
Shenmue 3's release date
Shenmue 3 is releasing on November 19, 2019 on PC and PS4. On the PC, Shenmue 3 will be exclusive to the Epic Games Store for one year.
Shenmue 3 minimum system requirements:
OS: Windows 7×64, Windows 8×64, Windows 10×64 (64-bit OS Required)
Processor: Intel Core i5-4460 (3.40 GHz) or better; Quad-core or better
Memory: 4 GB RAM
Graphics: NVIDIA GeForce GTX 650 Ti or better (DirectX 11 card & VRAM 2GB Required)
DirectX: Version 11
Storage: 100 GB available space
Shenmue 3 recommended system requirements:
OS: Windows 10 (64-bit OS Required)
Processor: Intel Core i7-7700 (3.60 GHz)
Memory: 16GB RAM
Graphics: NVIDIA GeForce GTX 1070
DirectX: Version 11
Storage: 100 GB available space
Shenmue 3 Tags:
Developer: Neilo, Ys Net
Publisher: Deep Silver
Directors: Yu Suzuki, Keiji Okayasu
Producers: Yu Suzuki, Cedric Biscay
Artist: Kenji Miyawaki, Manabu Takimoto
Writers: Yu Suzuki, Masahiro Yoshimoto
Composer: Ryuji Iuchi
Series: Shenmue
Engine: Unreal Engine 4
Platform: Windows, PlayStation 4
Release Date: November 19, 2019
Genre: Action-adventure
Mode: Single-player
You can find some in-game pictures of Shenmue 3 here.